Overview
Welcome to the Shanklin Coastal Defence Scheme Information Page.
The Environment Agency have created this page to provide easy access to information on the Shanklin project, one of four priority coastal defence projects on the Isle of Wight. The Environment Agency will be updating this site as the project progresses, so please keep checking for what's new.
If you would like to be added to our mailing list to receive updates on this project or any other of the Isle of Wight coastal defence projects, please email us and let us know which projects you are interested in. 
For information about other coastal defence projects on the Isle of Wight see here.
Latest Update 16 May 2022
We will be seeking public opinion as the project progresses and to mark the start of that process, we have launched an online questionnaire. Your feedback will help inform the project as it moves forward.
We would love to hear your views on what you most value about the Esplanade area, any concerns you have or ideas for improvement that we could consider as we develop our options.
Please complete our online questionnaire by 31 July 2022. The questionnaire can be found here.
You can download a copy of our first newsletter here.
Background
The Environment Agency in partnership with the Isle of Wight Council, with expert support from JBA Consulting and VolkerStevin, are exploring a sustainable future for the coastal frontage at Shanklin Esplanade, located on the eastern coast of the Isle of Wight.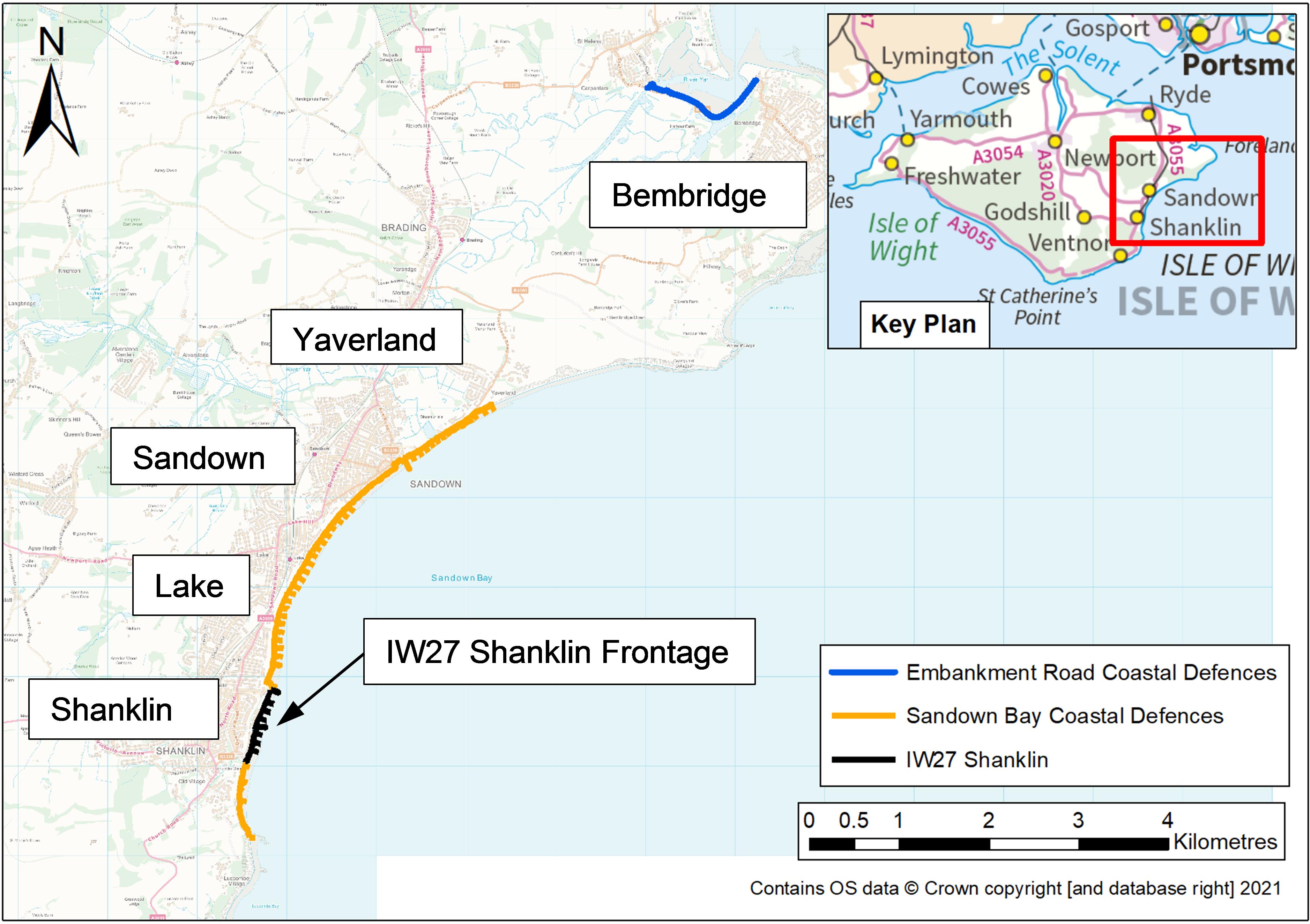 The Shanklin frontage is identified as defence unit IW27 in the 2010 Isle of Wight Shoreline Management Plan 2 (SMP2). The policy for this unit is hold the line.
The scheme will cover approximately 900 metres of coastal frontage (see Figure 1 below. Area denoted by red line) from the large concrete Hope Groyne at the northern end of the Shanklin Esplanade to Shanklin Chine wooded coastal ravine and nature reserve in the south.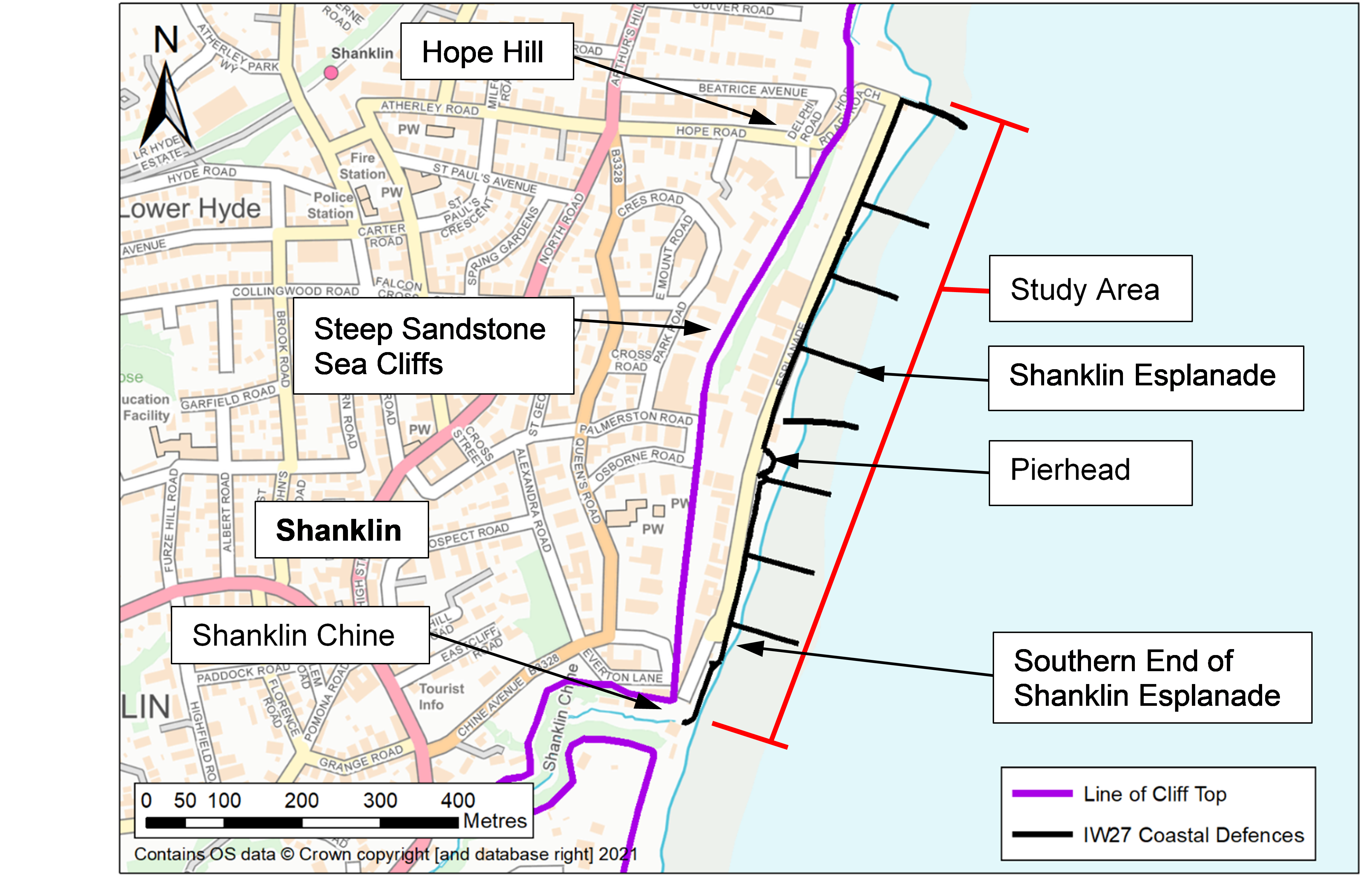 Figure 1
The Shanklin project aims to investigate how best to respond to the challenges facing the Shanklin Esplanade coastal frontage, thereby protecting the community and preserving the area's tourism and heritage value. Options being considered involve capital works, which may include refurbishment and repair of the existing defences. Additionally, the project will explore longer term flood and erosion management solutions which protect and enhance the seafront for future generations and provide a platform for regeneration.
Frequently asked questions can be viewed here.