Overview
Lifty

McShifty

is proud to be taking part in Matlock Christmas Lights 2022!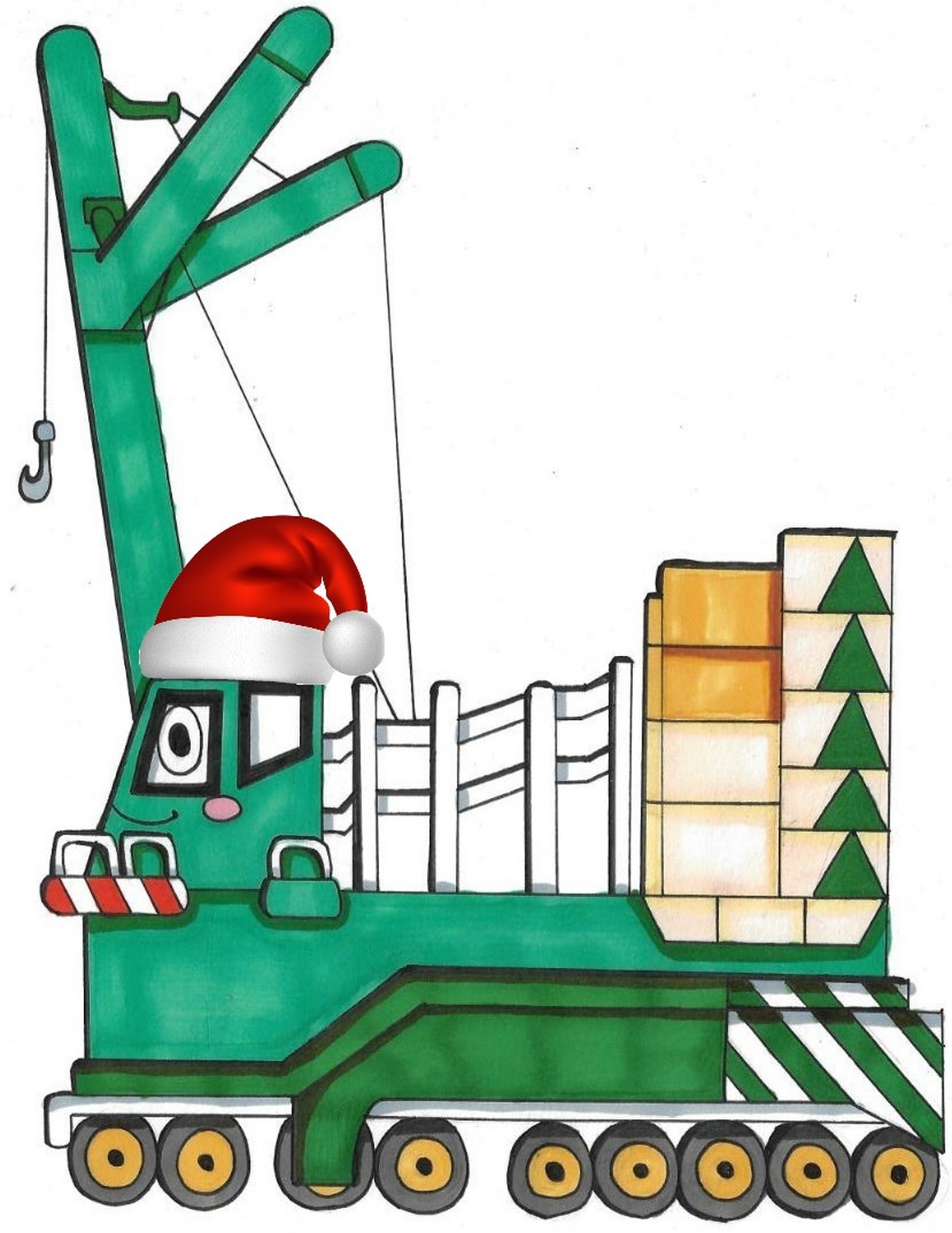 Operational update
We're pleased to report all the sheet piles have now been installed with the exception of the physical tie-in arrangement with Matlock Bridge. This is a significant milestone given how tough the Derbyshire limestone has proven to be. Our focus is now on installing the last few sheet piles. As Matlock Bridge is a scheduled monument, these tie-in details are pending approval from Historic England and thereafter will be subject to archaeological supervision. This is to ensure the work is being done with due sensitivity to the historic value of the bridge.
Heritage consents and weather conditions permitting, we plan to remobilise the Giken Supercrush machine from Tuesday 6th December so we can place the remaining sheet piles and complete the bridge tie-in before Christmas Day. This is a critical milestone in providing a stable retaining wall upon which the flood wall can then be built in the New Year.
Given the recent wet weather, the Environment Agency has asked Jackson Civil Engineering to work weekends and, if required, work up until Christmas Eve. This is so we can maximise the construction programme and do everything we can to swiftly reinstate flood protection from the River Derwent. The Environment Agency is working closely with those businesses and residents most impacted by the sheet piling near to Matlock Bridge so construction impacts can be kept to a minimum.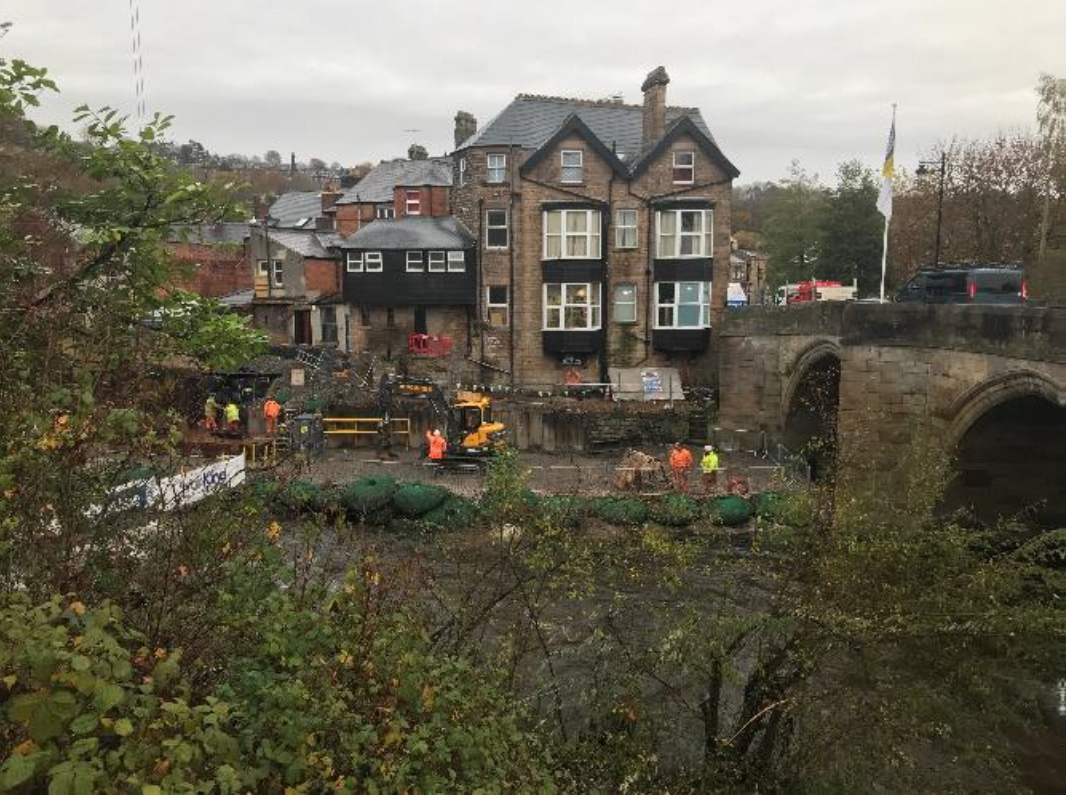 The recent wet weather has also resulted in some trees falling into the River Derwent and posing a blockage risk. The uprooted trees have been safely removed by our expert arboriculturists who performed the operation in line with industry best practice endorsed by the Health & Safety Executive. A section of soft bank opposite the working platform has also slipped and will be removed to prevent the risk of further bank collapse. Removal of this silt berm will reinstate the original bank profile from the 1976 flood defence work and increase the channel capacity.
We've also safely removed the structurally unsound outbuilding that was located to the rear of businesses on Crown Square. This has opened up more space and enabled the project team to build a temporary flood defence to plug the gap in the defence line. This temporary defence is made from legato blocks and will now remain in place until the flood wall is completed. The Jackson Civil Engineering team will also be on standby over the festive period should Matlock experience flooding.
Lastly, we're delighted to have been invited by the Mayor of Matlock to join in with the town's Christmas celebrations. Lifty McShifty will be illuminated from Friday 25th November and the site compound will be decorated to fully join in the festivities. The Christmas lights will be switched off about 10pm each night to be respectful to local residents.
Wishing everyone a peaceful Christmas and New Year.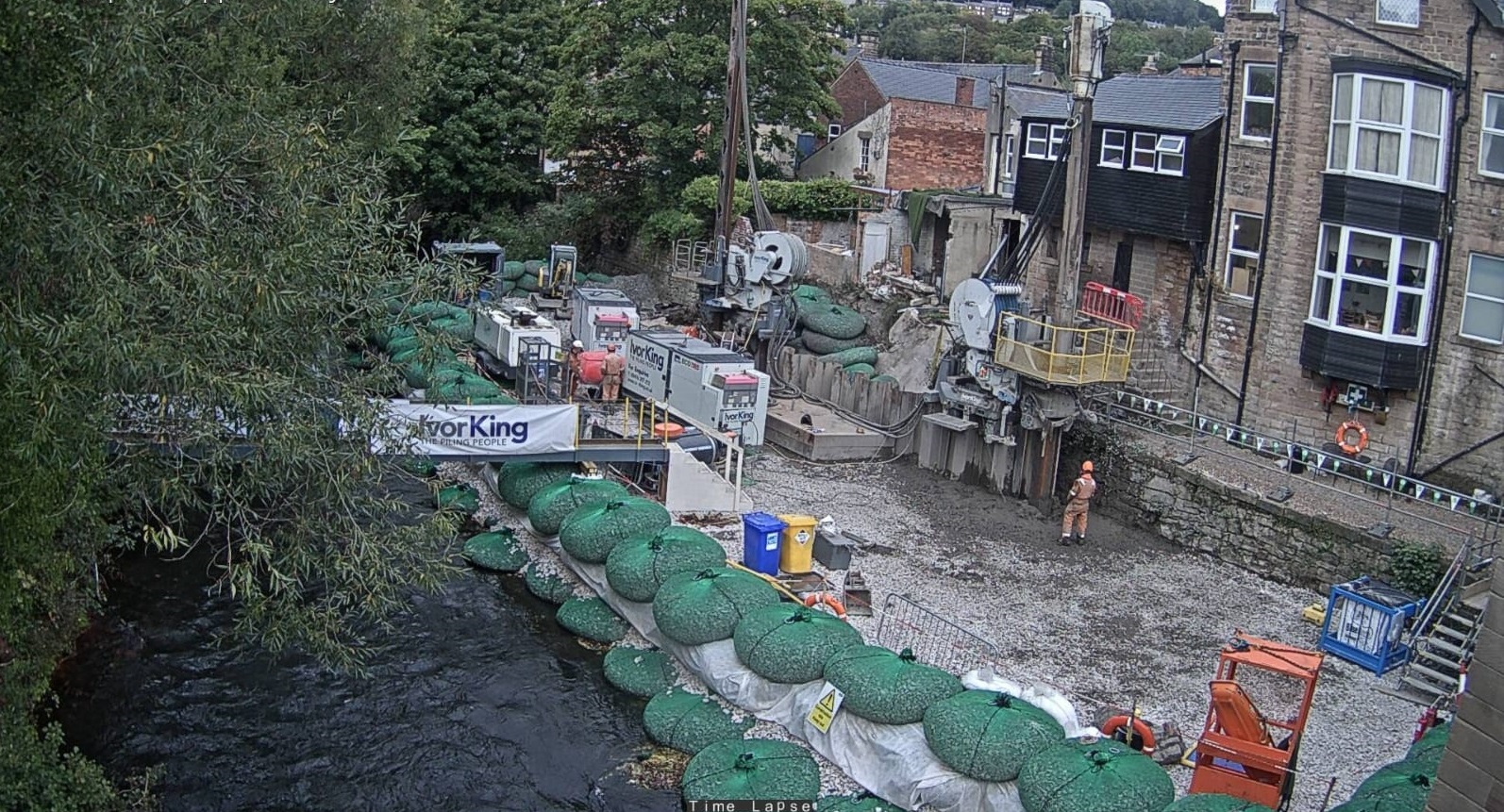 Environmental update
Back in March 2022, a number of riverside trees were felled to facilitate the flood defence works. The wood from the felled trees was used to create habitat piles at Derbyshire County Council's Black Rocks Nature Reserve. As a partnership, we're committed to planting 5 trees to compensate for every 1 tree felled. 
On 4 November, 12 established oak trees were planted alongside the A6 to create an oak avenue to welcome people into Matlock from the north. The project team are extremely grateful to Councillor Steve Wain, Councillor Martin Burfoot and Councillor Sue Burfoot for lending a hand with the tree planting. A further 30 aspen trees have been donated to Derbyshire County Council for planting at Grassmoor Memorial Parkland to honour those lost to Covid.
We've been busy making enhancements to the award winning Hall Leys Park. The timber edges to the flower beds in the sunken garden had begun to deteriorate following previous flood events. These have been replaced with kerbstones so they're more durable and the ornamental plants will be replaced with native species from spring 2023 to attract pollinators.

On 19 October, we were joined in Hall Leys Park by Year 3 and 4 students from Castle View Primary School park who helped us plant a new wildflower area along the River Derwent. They did an awesome job and some of the seedlings are starting to grow!
We've also re-landscaped Knowleston Gardens to make the space more accessible for the volunteers that kindly maintain it, and enable the space to be developed into a future community space.
Thanks from the site team to all our partners at Derbyshire County Council, Derbyshire Dales District Council and Matlock Town Council for helping us to create a living legacy by delivering more for the environment. We're planning further environmental enhancements and so watch this space to find out more about projects such as Ashton's Tree and tree works at Cavendish Playing Fields.
School Engagement
Being passionate about inspiring the next generation of young people, we're taking the opportunity to engage with local schools so we can explain more about flood risk management and environmental issues.
On 14 September, the site compound at Matlock hosted a visit from Year 5 children at All Saints Primary School. The children learnt about construction risks by completing a hazard spotting activity and engaged with a talk on the importance of wearing Personal Protective Equipment. They got to see the construction work from a safe viewing point and learnt about river processes by experimenting with different land types and observing surface water run-off rates and water quality.
After the visit, the school sent a note of thanks saying: "Thank you so much for your hard work in getting 60 enthusiastic children (and their teachers!) to the construction site…We can't thank you enough - it really was a fabulous trip!"
On 19 October, we facilitated a visit from Year 3 and 4 students at Castle View Primary School to help with our environmental enhancements in Hall Leys Park. Working in partnership with Derbyshire Dales District Council, the team delivered a range of environmental activities for the children to engage with. This included making pine cone bird feeders, painting a bug hotel, rock art, a scavenger hunt around the park and planting a new wildflower area along the River Derwent. 
Thanks from the site team to all our partners at Derbyshire County Council, Derbyshire Dales District Council and Matlock Town Council for helping us to create a living legacy by inspiring the next generation of young people. More school engagement work is currently being planned.
What happened
Following a storm event in February 2022, a 20m section of the flood defence wall in Matlock, Derbyshire collapsed. Following this failure, the town, including the nearby high street, remains vulnerable to flooding. We have secured the necessary capital funding to build a replacement flood wall, which will focus on this section of the wall, extending approximately 5 m either side of the failure zone and potentially extending as far as Matlock bridge.
We are working closely with Derbyshire County Council and Derbyshire Dales District Council, alongside our contractors, Arup and Jackson, to manage the risk of flooding from the River Derwent following the collapse.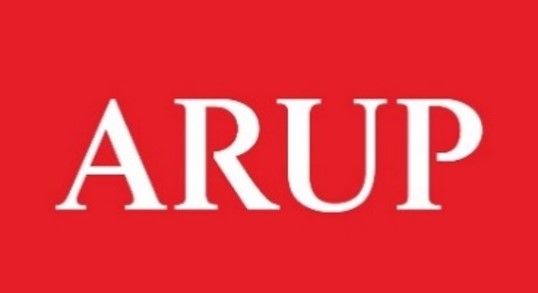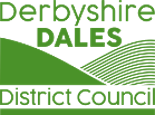 Timeline of collapse
  
Our response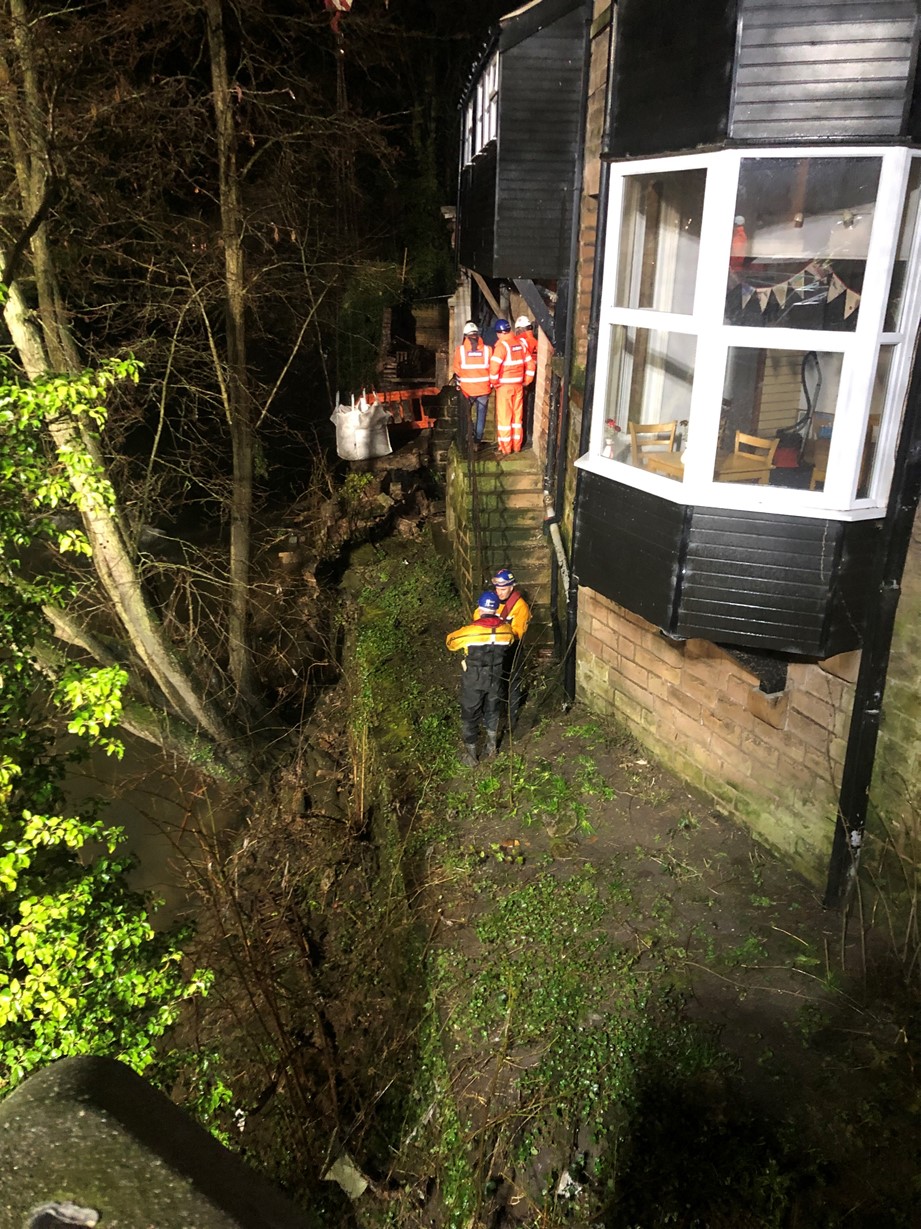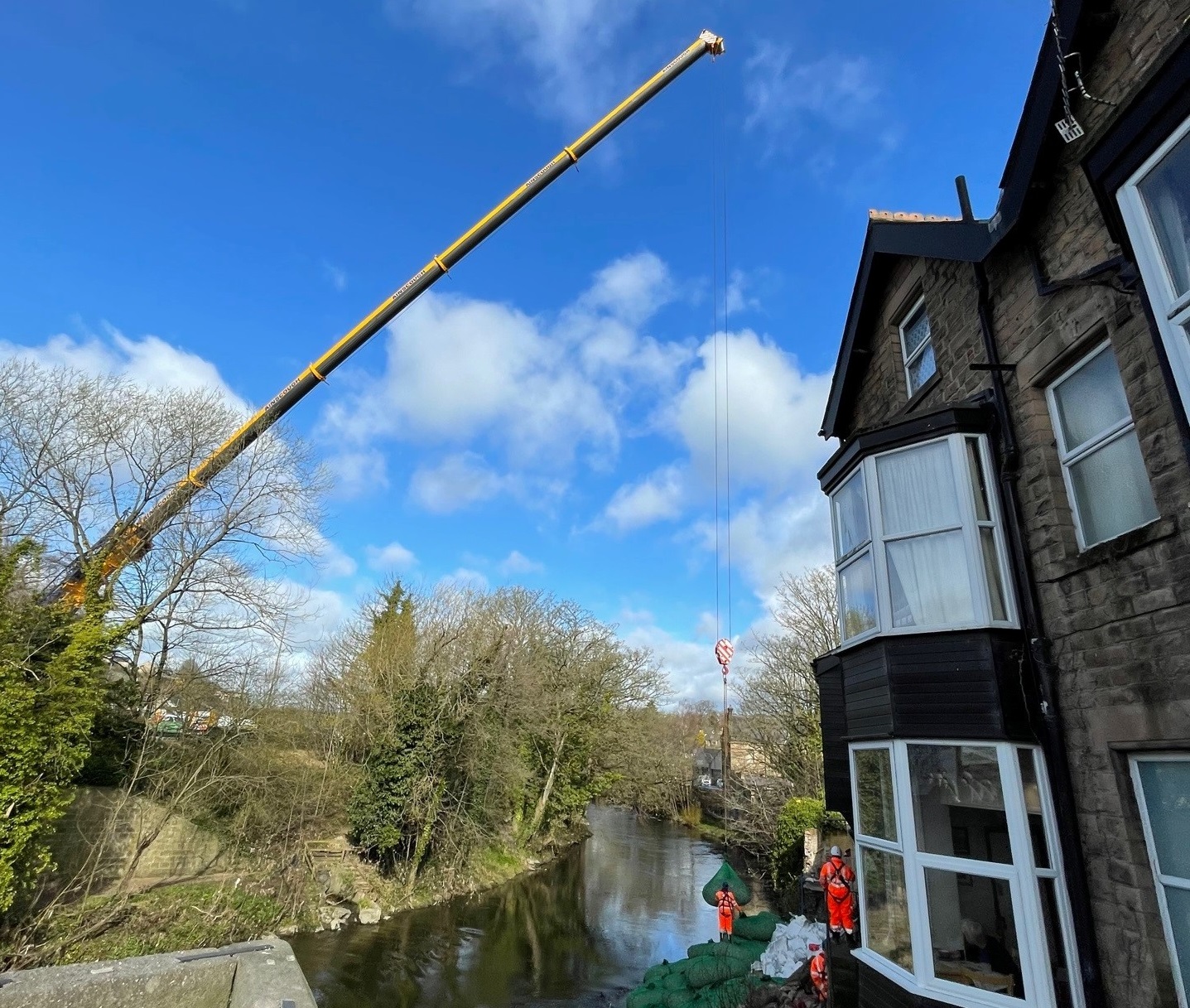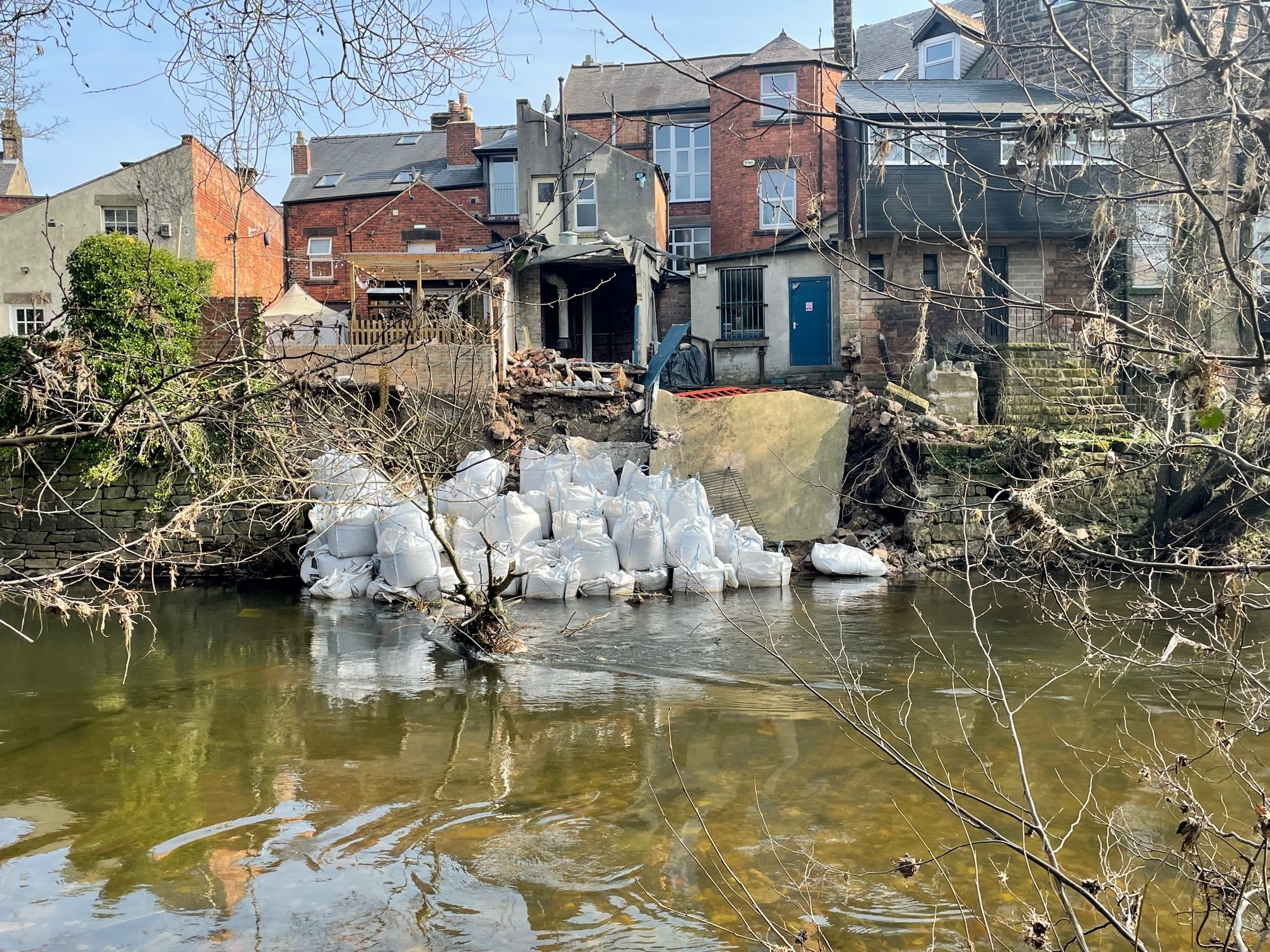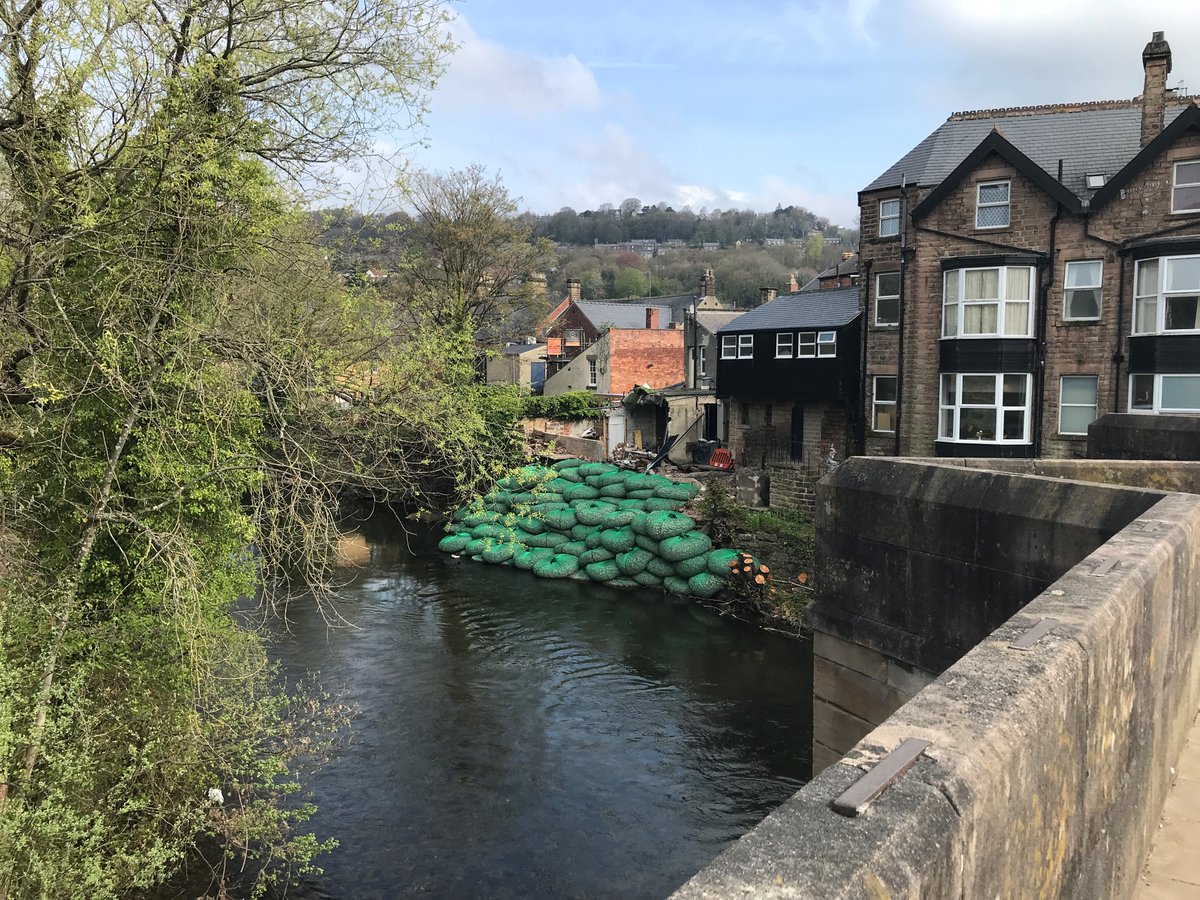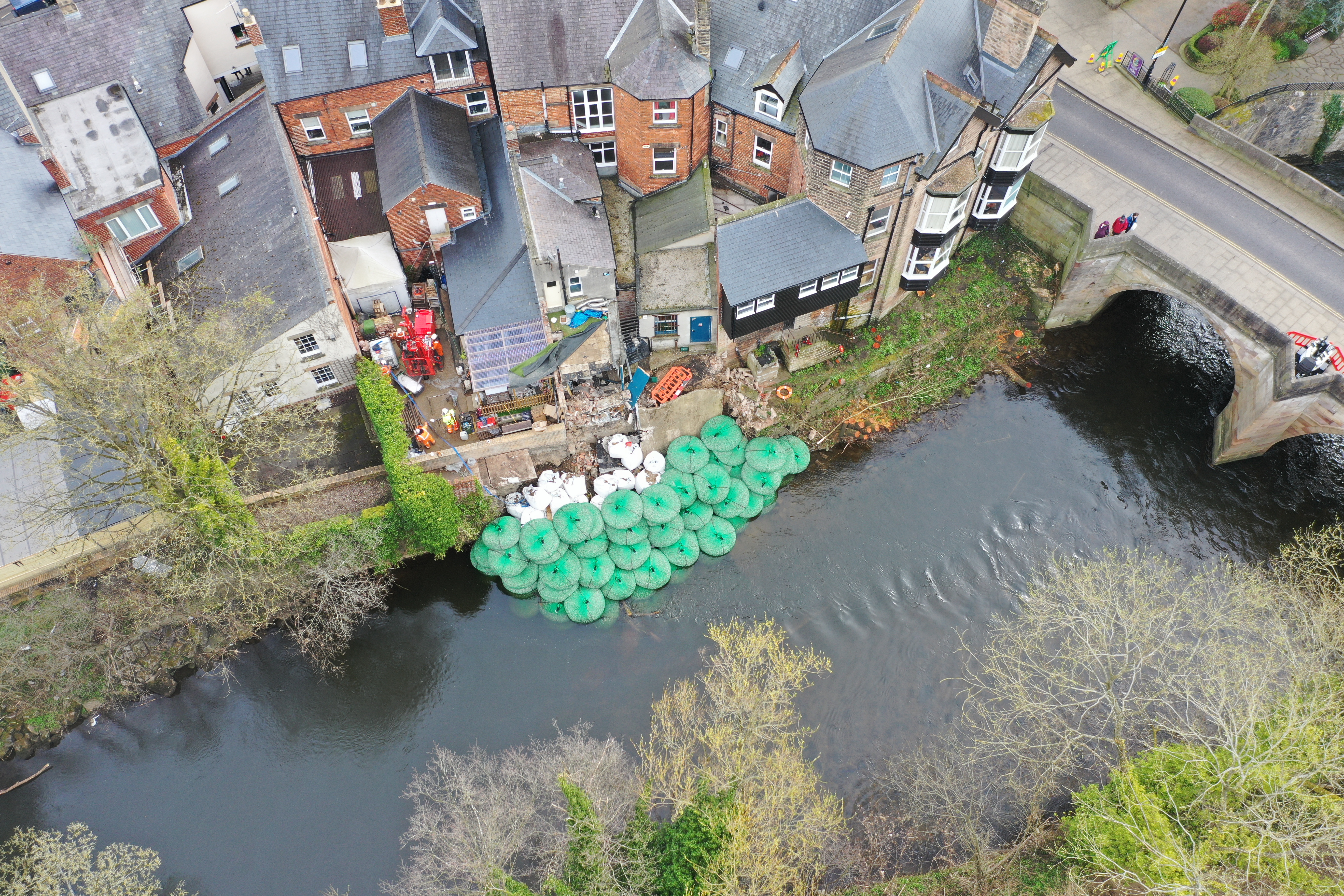 We hosted a community drop-in event with our partners on 19th May 2022 to share our plans with the local community.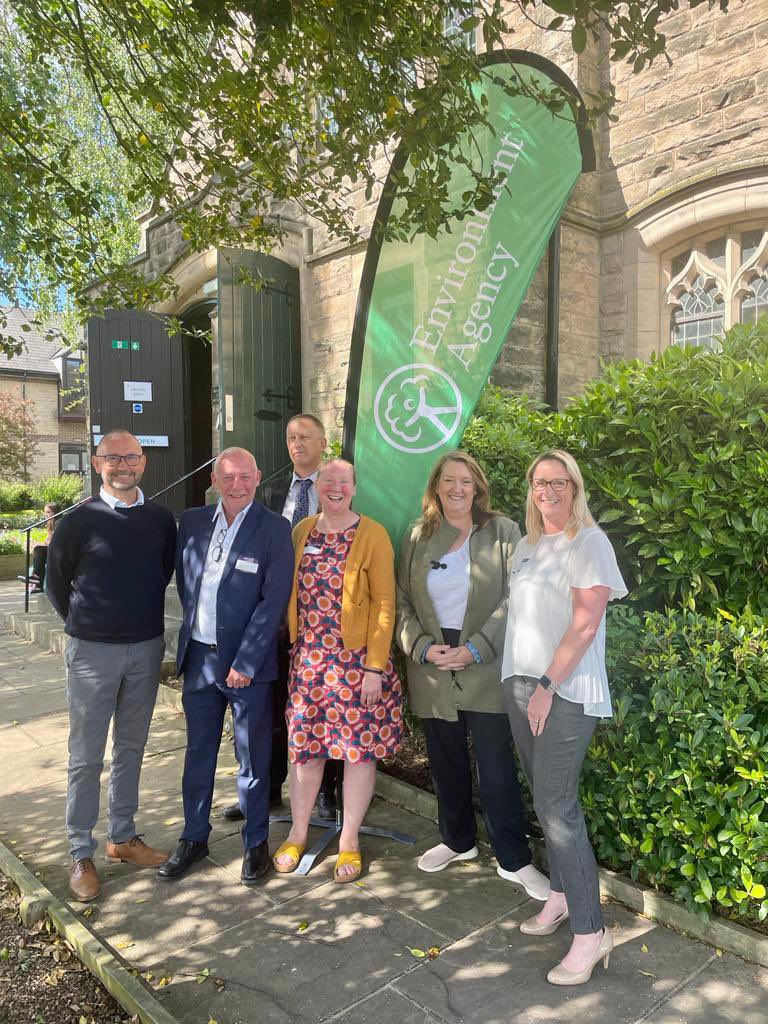 Left to right: Julian Gould, Highways Director at Derbyshire County Council, Paul Reeves, Environment Agency Media Spokesperson, Tim Braund, Director of Regulatory Services at Derbyshire Dales District Council, Naomi Doughty, Environment Agency Matlock Wall Project Manager, Sarah Dines, Member of Parliament for Derbyshire Dales, Louise Cresswell, Environment Agency East Midlands Area Director.
Plans moving forward
The project is expected to cost between £3.5m and £5m and will reinstate flood protection to Matlock from river flooding. Enabling work started in early June 2022, which involved temporary alterations to Matlock Bridge to reinstate two-way traffic for a period. These essential enabling works  paved the way for the main construction work, which will replace the flood wall behind businesses in Crown Square. The main construction work is likely to be delivered in multiple phases and our aim is to have the bulk of the engineered solution in place before this winter. We then expect to continue work in stages throughout 2023 so we can make the engineered solution look more aesthetically pleasing and in-keeping with the local character and heritage of Matlock.
See below an approximate programme for the work.

The Environment Agency, as a publicly funded body, has to ensure our interventions present value for the public purse. Each case is considered on its own merits as we carefully balance the costs and benefits of the available options. After a lot of care and consideration, including liaising with landowners and their insurers, we decided it was in the public good to repair the wall and reinstate flood protection to Matlock.
We arrived at this decision because the insurance situation is complex and protracted. Due to the age of the properties, there is ambiguity on what physical assets are actually covered by the various insurance policies that are held by the different landowners involved. There is no requirement for a landowner to re-build the wall and, even if they chose to, it may not be to the engineering standard required to provide flood protection to Matlock. To provide a robust flood defence, all landowners would need to work together and have the resources available to them to implement an engineering solution.
Behind Crown Square, there is no landward access to the river to carry out the repairs. This necessities the use of a large crane and riverside access – the costs of which (up to £5m) are beyond what can reasonably be expected to be met by a private landowner(s). Also, inaction by the Environment Agency or other public bodies would leave Matlock even more vulnerable to flooding. For these reasons, the Environment Agency decided to step in and rebuild the wall in this particular case.    
Road closure details
To enable the construction of a replacement flood wall, Matlock Bridge was closed to all traffic from Monday 13 June 2022 until Monday 1 August 2022 to allow us to make temporary alterations to Matlock Bridge to allow two-way traffic over the bridge for up to 18 months.
Once the temporary alterations to the bridge were complete, the A6 at Derwent Way was closed so a large crane can be situated on the road to carry out the necessary work on reinstating the flood defences. All traffic going north and south bound is now able to use Matlock Bridge.
Below is a map of the A6 road closure that is currently in place, from Matlock Bridge Snitterton Road to the Bus Station, and the type of 750 tonne crane that will be required to complete the work.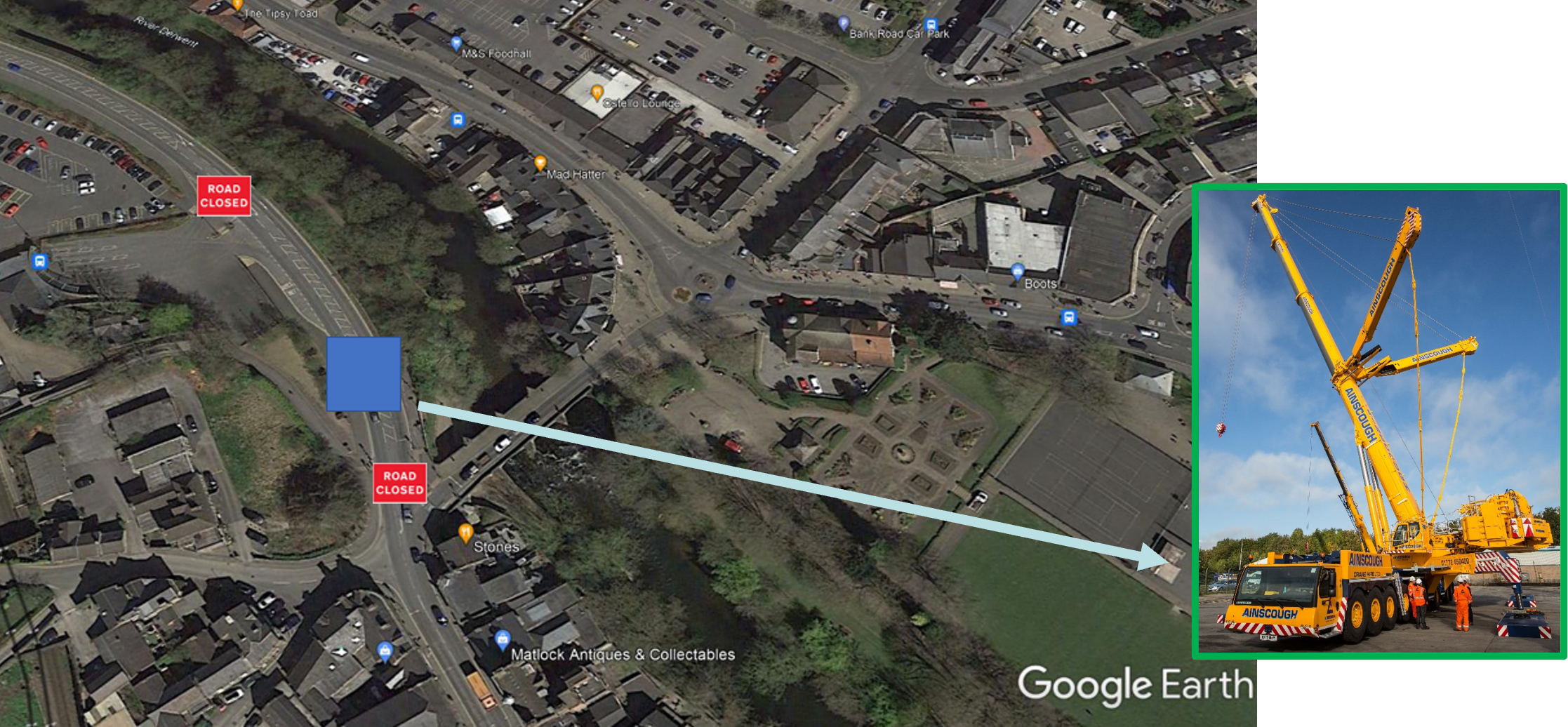 Matlock Bridge Heritage
The old stone bridge over the River Derwent at Matlock has seen many alterations since it was built in the medieval period to accommodate changes in traffic. It is believed that originally a simple ford further downstream would have allowed people to cross the river. This location may be referenced in the AD 1086 Domesday Survey with the placename 'Mestesforde' – the river crossing and settlement associated with Nestes mine, now known as the Heights of Abraham. By the 13th century a bridge 'Pontem de Matelocke' stood upstream of Mestesforde.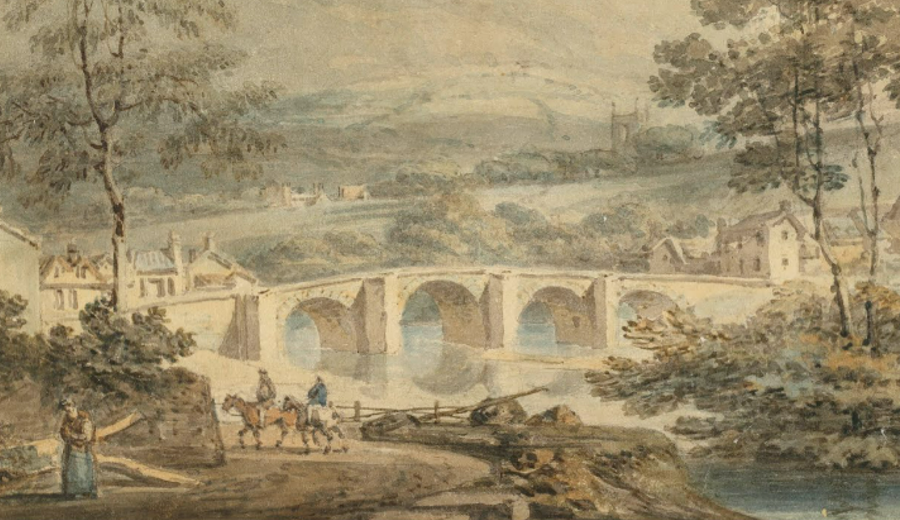 Watercolour painting by William Turner in 1794.
As the town of Matlock expanded, a new bridge was constructed at Matlock Bridge to carry people and goods across the river. The south-eastern part of the bridge dates to the mid-13th century with modification in the 15th century. From the late 19th century, the town became a popular spa destination, and a survey of traffic in August 1894 recorded around 1000 vehicles and 9000 people were crossing the bridge in a day. In 1904 the bridge was widened to accommodate two-way traffic until 2007.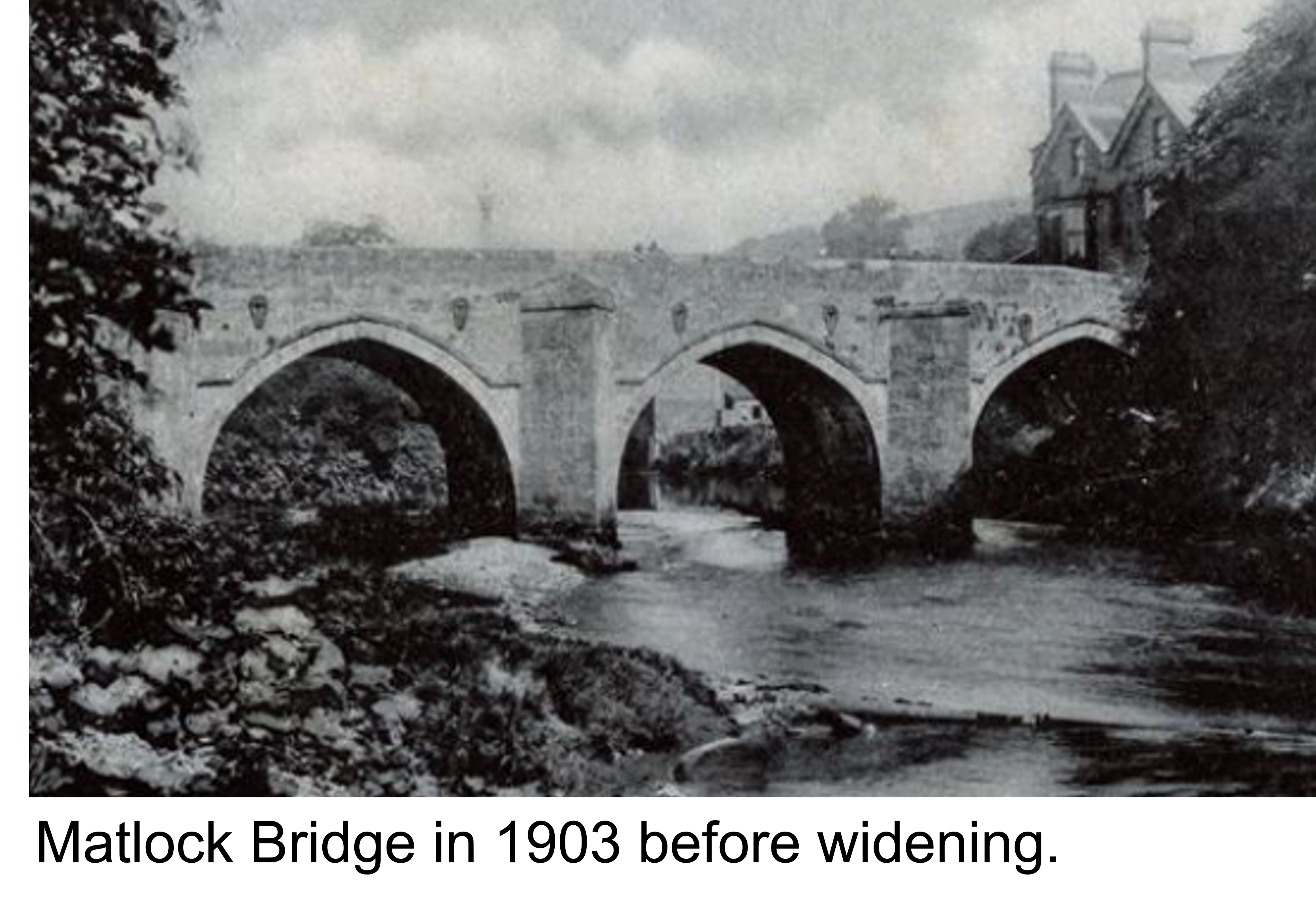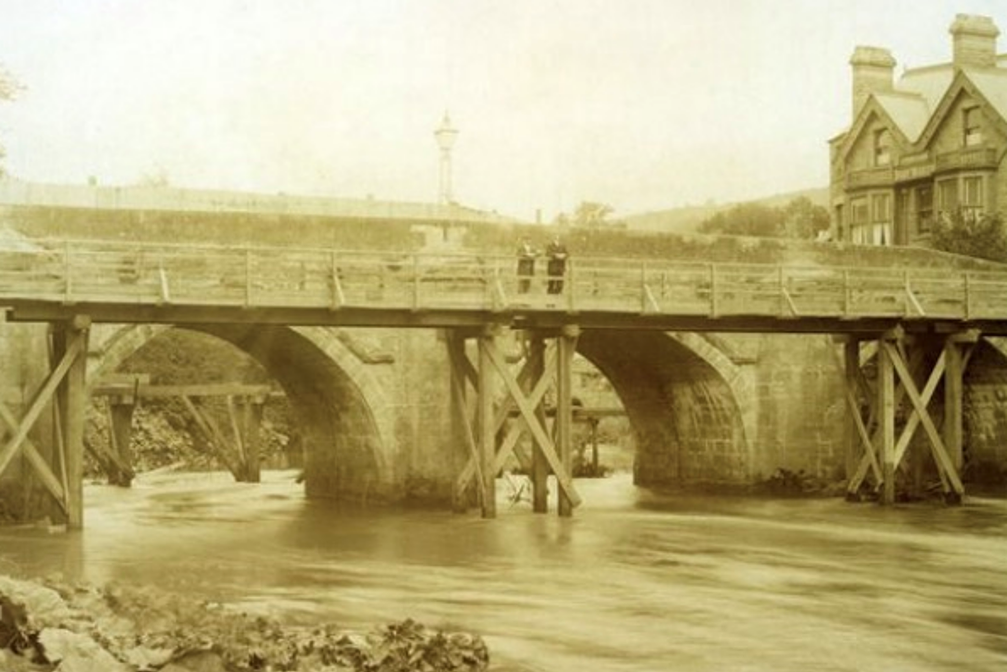 Works to widen Matlock Bridge 1903-4.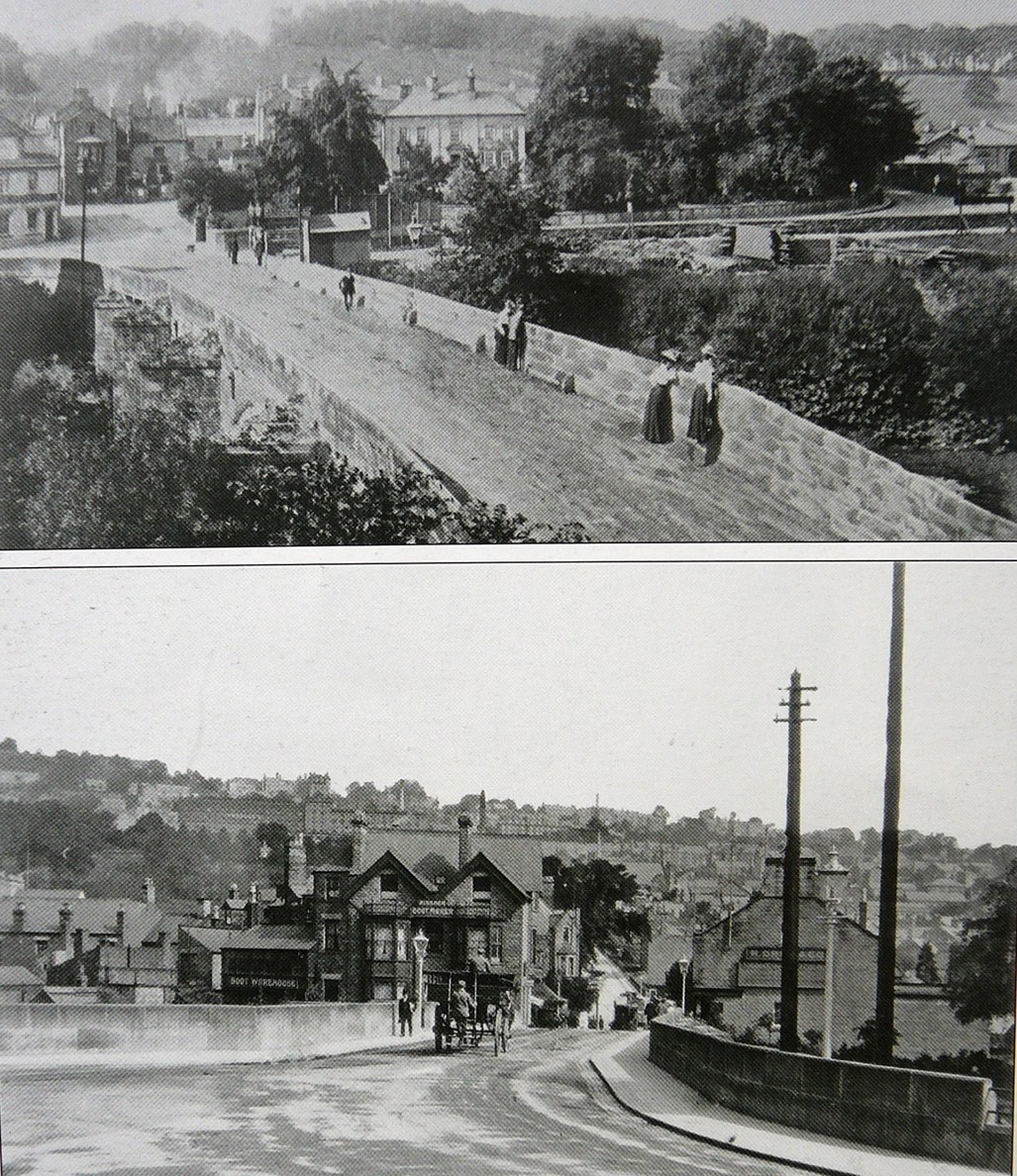 Matlock Bridge before and after widening (1904)
The bridge is of national importance and is both grade II* listed and a scheduled monument located within the Matlock Bridge Conservation Area. The Environment Agency is working closely with Derbyshire County Council and Historic England to ensure the bridge is protected during works to temporarily reinstate two-way traffic to facilitate repair of the flood wall to the north.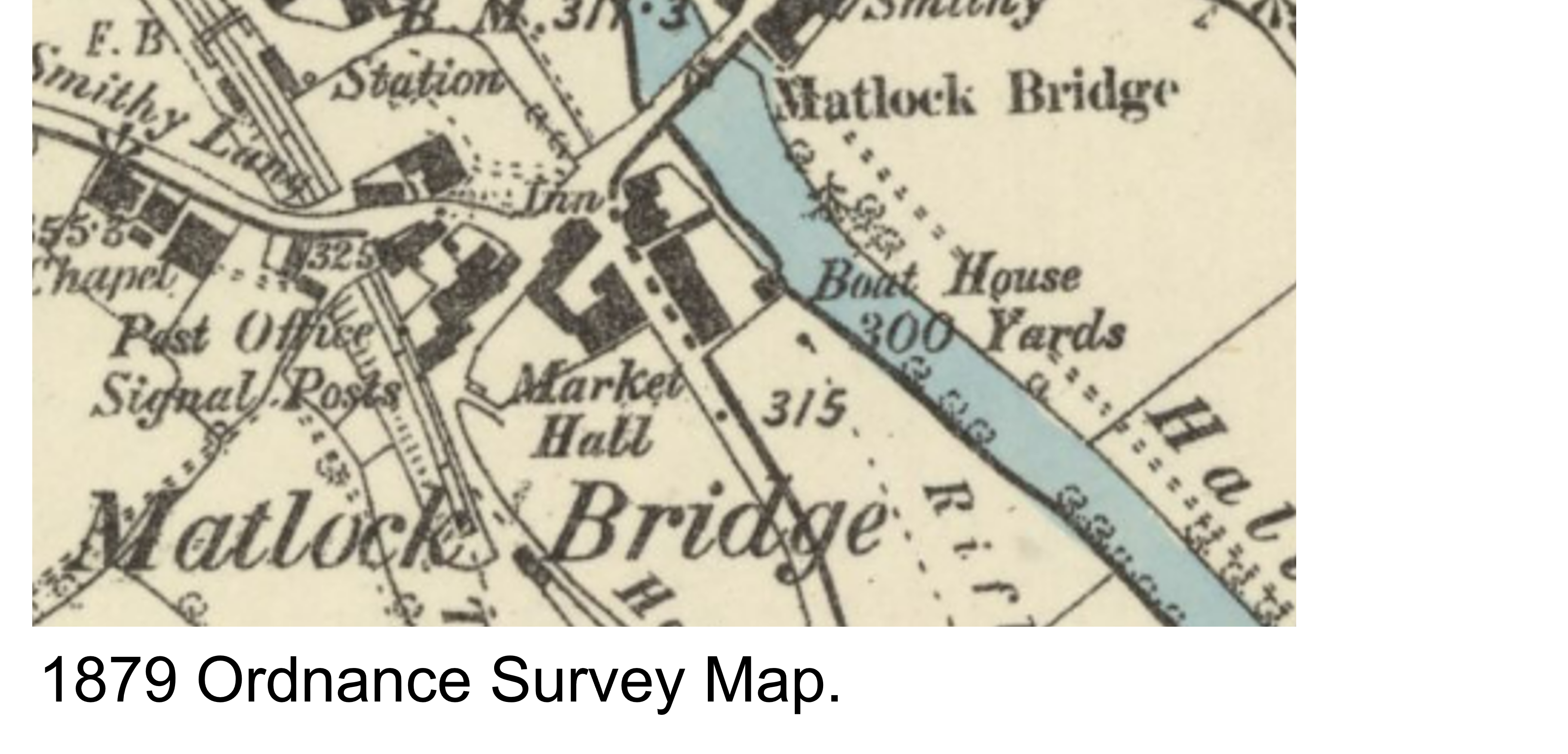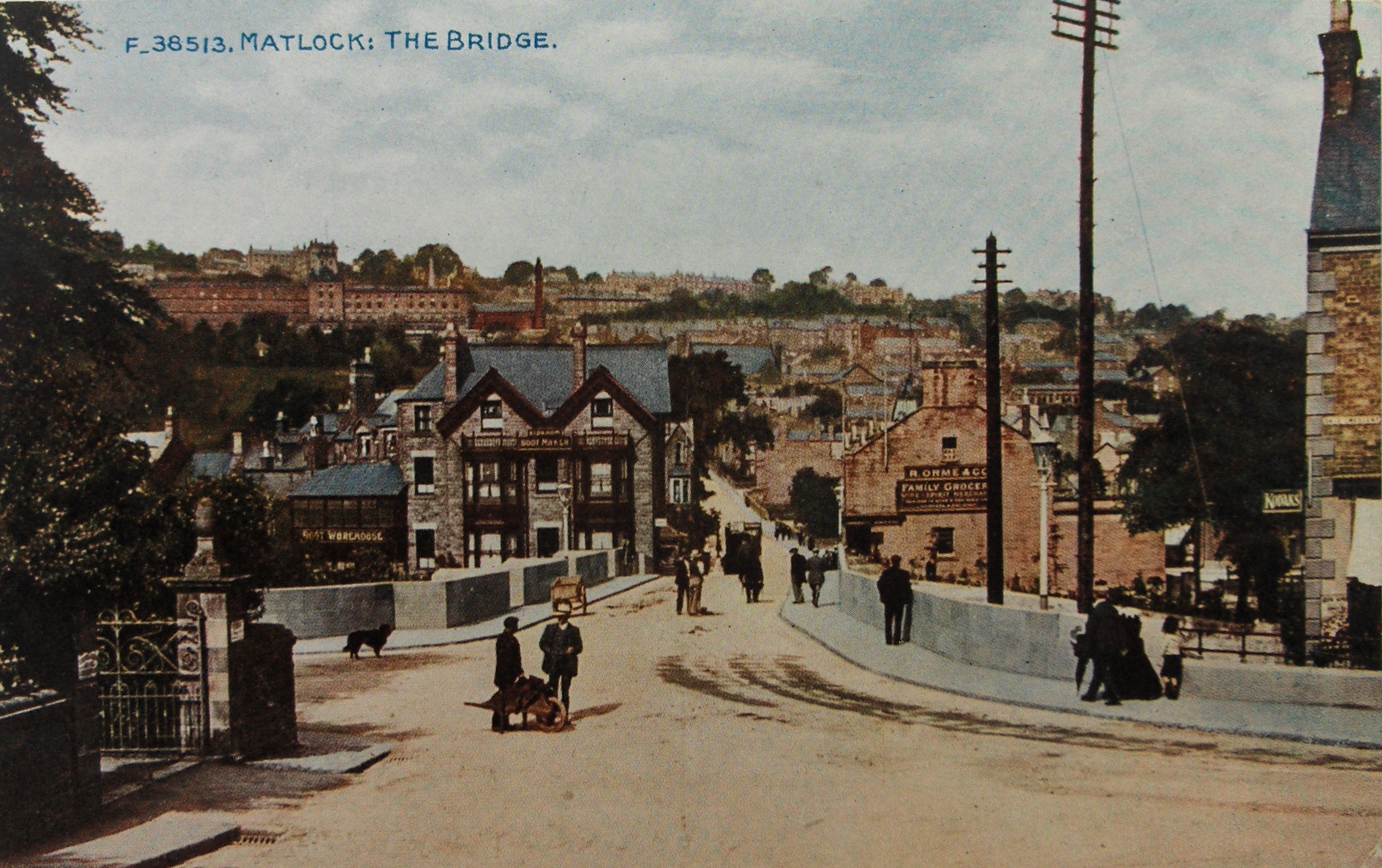 'Matlock – the Bridge' Celesque series by Polychrom Co. Ltd.
Photographs kindly supplied by Matlock Civic Association. We would like to thank them for their assistance.
How to stay informed
Regular progress updates will be added to this page.
You can get the latest information, including any expected disruption, by following us on Twitter Env Agency Midlands (@EnvAgencyMids) / Twitter
If you have any questions, please contact us on 07970 159492 or KBattelle@jackson-civils.co.uk
Feedback
We would appreciate if you could spare a few minutes to complete a short survey about this information page.