Overview
For a long time flooding has been a cause for concern for the communities between Barton and New Holland. On the 5 December 2013, the East Coast experienced its most significant tidal surge since 1953. Approximately 40 residential properties, 15 commercial/recreational and 1 school were impacted, including the communities of Barton, Barrow Haven and New Holland. 400ha of local agricultural land and 200ha of wetland/recreation areas were also inundated by flood waters. Major infrastructure, such as the railway line and local highways, were also compromised by the flood event. Extensive damage was caused to 3.5km of flood embankments, requiring large scale repairs through winter and spring 2014. Due to climate change, incidents like this are becoming more frequent and more intense, therefore, our flood defences need to adapt and evolve to withstand the increasing risk of flooding, and communities need to be more resilient to its effects.
Background
To deliver part of the 2008 Humber Flood Risk Management Strategy, the Environment Agency plan to work with stakeholders across the area to develop options to alleviate flood risk to better protect homes, businesses, and infrastructure in the floodplain. As part of this, the Environment Agency has modelled possible future flooding overtopping scenarios. These models predict a similar, if not slightly bigger, surge event that is likely to occur within the next 50 years which could cause an estimated £10bn of direct damages to estuary frontages, homes, businesses, industry, and agriculture, around the estuary. 
Therefore, we need to adapt and improve flood defences within this area to help increase resilience and reduce the impacts of flood incidents, like those of December 2013. Any solutions we develop must also consider the strategic context. Higher defences in one part of the estuary need to be checked and verified, so that they don't increase the risk of flooding elsewhere.
While there is no quick fix or perfect solution, we are committed to working with you through each stage of this journey over the coming months and years to help develop a range of approaches to create a long-term sustainable solution.
Project Objectives
The communities between Barton and New Holland are at the heart of this project, and the end goal is to improve community resilience to future tidal flood incidents. We will work to develop an approach which has a core focus on sustainability and future adaptation that maximises the number of properties and areas of land with an increased standard of resilience.
Commitment to Community Engagement
Our aim is to work with you through all stages of this project to make long lasting improvements to the local area and infrastructure. We aim to develop options over the next few years which are best suited to your community, but remain affordable, justified, and minimise environmental impact. We want to use your local knowledge and expertise to develop these long-term sustainable solutions to reduce the flood risk posed to your homes, businesses and livelihoods.
Timeline

Next Steps
A Steering Group and Resilience Advisory Group are being set up to support the Environment Agency's Project Board and team. These groups include representatives from local authority, businesses, landowners, community and ecology groups. These groups have been set up in order to help convey the views and opinions of the local businesses and residents in their project area and help information dissemination.
If you are interested in being involved in the project, please contact us via our project email: BartontoNH@environment-agency.gov.uk
From January 2022 onwards we will begin conducting ecological surveys. These surveys will require some access to private land and will be conducted mainly during the day, but with some taking place at night. If you have any concerns regarding this, please contact us via the project email.
Also, hydraulic modelling is continuing, and will help quantify the level of tidal flood risk across the project area.
Funding
The majority of funding for this project is expected to be provided by the government, however, the remainder of the funding will need to be sourced from local funding contributions to unlock this government investment.
Meet the team
Our project team is made up of experts from multiple organisations including, the Environment Agency, consultants Arup and Jacobs, and contractors Jacksons Civil Engineering. Bringing together experts from a range of organisations and disciplines will help us develop innovative solutions, and progress the various project aspects simultaneously.
Photo Gallery/ Map Library

December 2013 Estuary flooding between Barton and New Holland.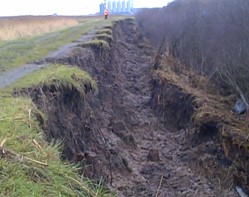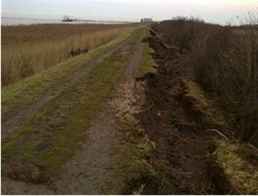 Embankment erosion after 2013 flooding, near New Holland.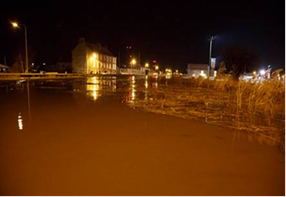 Impacts of December 2013 Tidal Surge.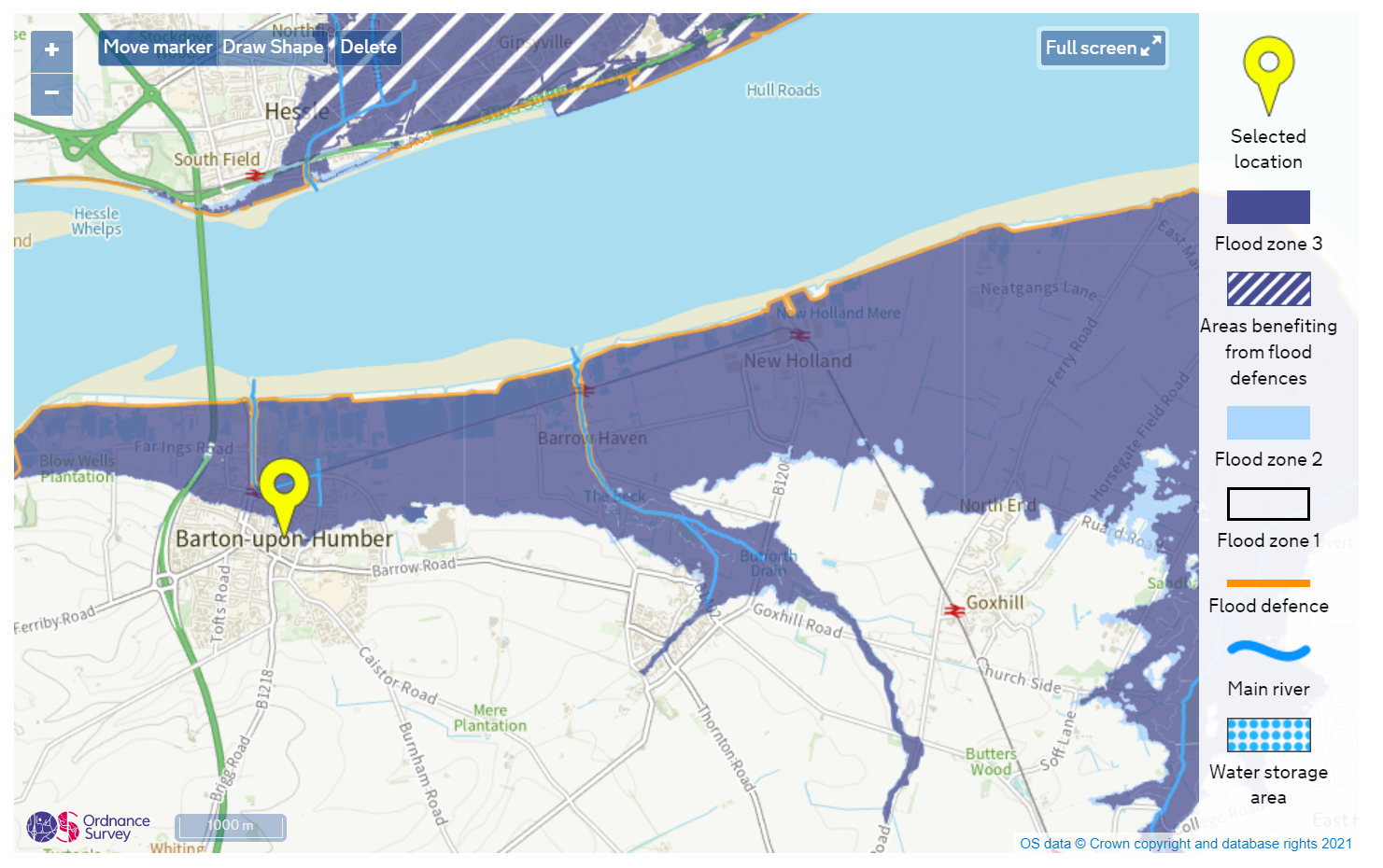 This map shows the areas at risk of river and sea flooding between Barton to New Holland - Image opens in a new window.