Overview
We have created this web page to provide easy access to information on a staged environmental permit application from Drax Power Limited (Drax).
Environmental regulation of Drax
Drax hold an environmental permit for burning biomass. It sets out legally binding conditions for operation covering air emissions, fuel storage, water treatment and discharge. The permit also includes monitoring and reporting requirements.
Drax is proposing to develop Bioenergy with Carbon Capture and Storage (BECCS) at their site in North Yorkshire. Drax submitted an application to vary their permit to carry out the activity. This has been carried out via a staged application - meaning that information was submitted to us, the Environment Agency, in stages over a period of months.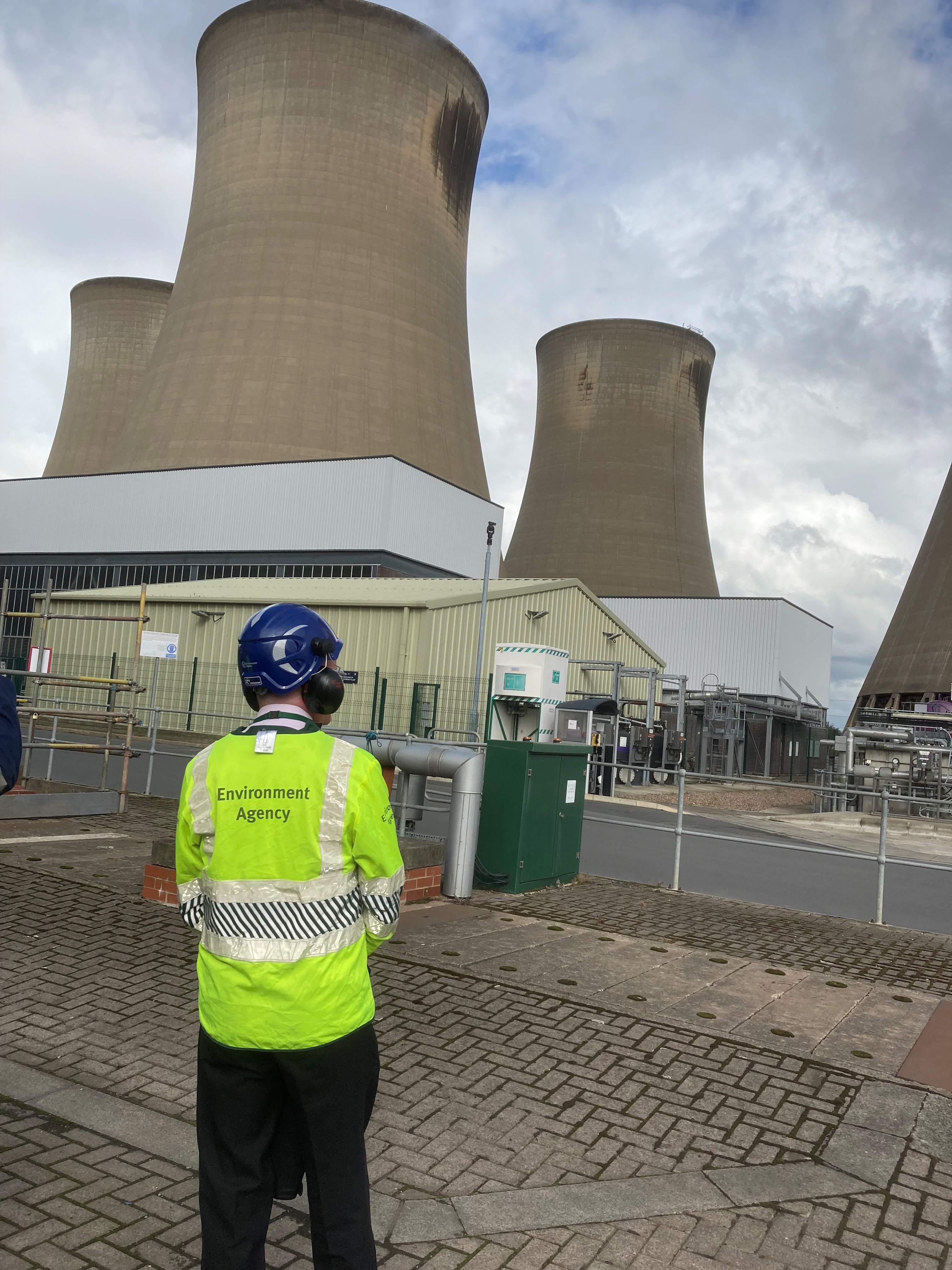 Environment Agency role
Our role is to ensure that carbon capture and utilisation in England is conducted in a way that protects people and the environment. Operators wishing to capture carbon for storage or utilisation will need an environmental permit under the Environmental Permitting Regulations (England and Wales) 2016 from the Environment Agency.
We only issue permits to organisations who can demonstrate they can meet all of our requirements and can provide a high level of protection to people and the environment. If an applicant does not demonstrate an ability to comply with such conditions, the permit variation will be refused.
We do not regulate the transport and offshore storage of carbon dioxide.
We do not regulate the sustainability of feedstocks used by power generation plants for energy production. The sustainability of biomass and how this fits into the government's energy strategy falls within the remit of the Department for Energy Security and Net Zero.
Our regulatory role is focussed on the operation of the plant and ensuring that any environmental risks arising from the operation are fully assessed, understood and minimised.
We have produced a video to explain our role in carbon capture on YouTube: Carbon Capture and the Environment Agency - YouTube
Variation to current environmental permit

 
What is the variation to the permit for?
Drax have applied for a variation to their existing permit, in order to incorporate a new activity for carbon capture. This variation will be required to permit the operation of the carbon capture activity proposed by Drax relating to its BECCS project.
Consultation
We held a consultation (from 26th May to 29th June 2023) to give everyone the chance to comment on this application.
Information from this consultation can be found on Citizen Space:Y08 8PH, Drax Power Limited, EPR/VP3530LS/V022: environmental permit consultation - Environment Agency - Citizen Space (environment-agency.gov.uk)
We are now considering all consultation responses as part of our determination of this application.
Engagement events
We held two engagement events on 6th June (Drax Village Hall) and 13th June 2023 (live, online). These events gave an opportunity to ask us questions on the environmental permit application process and for us to explain our role in assessing the environmental permit application for carbon capture and storage at Drax.
A recording of the live event is available to watch on YouTube: https://youtu.be/SNu-v0GLt7E
We have published a Q&A document from the online event - this can be found below in 'related documents'.
Feedback
We appreciate your feedback! Feedback about our engagement will help us to improve events that we may hold in the future. Please use this form to let us know how we're doing: