Overview
Page created September 2023. Last updated 9 November, 2023.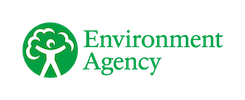 Background of flooding in Toronto Close, 

Worcester
Toronto Close, Worcester has a history of flooding from the River Severn and River Teme, which influence the water level in the Laughern Brook during and after heavy rainfall. Recent flood events in July 2007 and February 2020 have highlighted that there are a number of residential properties at risk of flooding.
In 2007, 16 properties flooded internally, with the depth of water reaching up to 800mm.  Flooding occurred again in 2020 during storm Dennis when many residents had to evacuate their homes.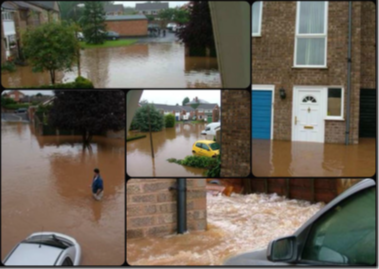 (Images provided by residents from the 2007 Flood Event).
The picture below shows the flood flow routes observed during the 2007 and 2020 events. This flooding helped influence the design of the flood defence works: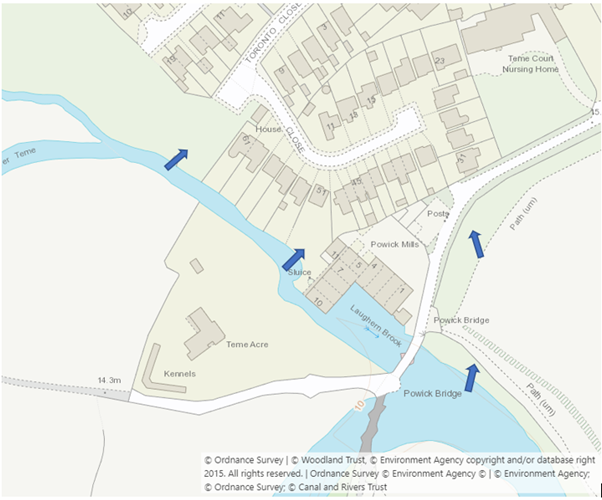 Toronto Close Flood Risk Management Scheme
The Toronto Close flood risk management scheme will be designed to reduce fluvial flood risk to 26 residential properties in Toronto Close. The scheme is designed to reduce flood risk from events similar to those that occurred in 2007 and 2020.
The proposed scheme consists of:
An embankment and

a

new flood wall along the Laughern Brook

Two flood gates

Strengthening/rebuilding the existing historic wall along Old Road.
The alignment of the proposed flood risk management scheme is shown in Figure 3.
There have been a number of site surveys completed, including ground investigation works and environmental surveys. These surveys have been used to inform the design.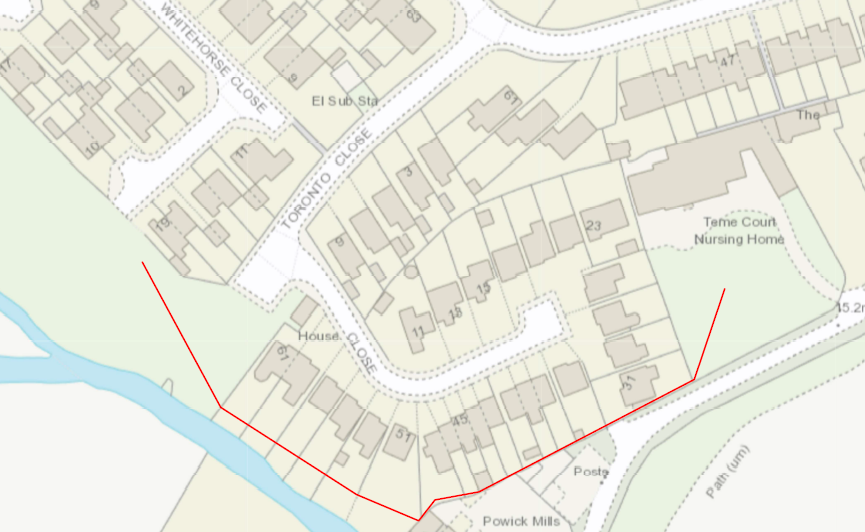 (Map showing proposed alignment of the flood risk management scheme).
Timescales – what we are doing and when
The scheme successfully secured planning permission in September 2023. The Environment Agency are now working to discharge all planning conditions.
The Environment Agency is working collaboratively with Worcestershire County Council and are progressing commercial agreements to allow Griffiths to start construction of the scheme at the earliest opportunity, this is likely to be November 2023.
Construction to begin Winter 2023

Construction to finish Spring/Summer 2024
Sharing information with you
We want to work closely with all stakeholders for the scheme, including all residents, businesses and landowners. Therefore, we will share information about the scheme by providing regular progress updates at key points in the development of the scheme.
If you have concerns or queries relating to the scheme, call our National Customer Contact Centre during office hours on 03708 506 506 or send your query via email to TorontoCloseFRMS@environment-agency.gov.uk
You can follow us on Twitter at @EnvAgencyMids and we will be tweeting about the work we are doing on this scheme.
Remaining flood aware
Please make sure you remain flood aware and ensure you are signed up to our flood warning service. Visit www.gov.uk/sign-up-for-flood-warnings or call 0345 988 1188 to sign up to get Flood Alerts and Warnings by phone, email and/or text message. This is a free service. Alternatively contact our Flood Resilience Engagement Advisors at Floodresilience@environment-agency.gov.uk
Know what to do when you receive a flood warning - use the 3 point plan.

Thank you for visiting our information page. Please keep visiting this page as we will be updating it regularly. This page will be open to the public until the end of construction.