Overview
Welcome to the Yaverland Coastal Defence Scheme Information Page.
The Environment Agency have created this page to provide easy access to information on the Yaverland project, one of four priority coastal defence projects on the Isle of Wight. The Environment Agency will be updating this site as the project progresses, so please keep checking for what's new.
If you would like to be added to our mailing list to receive updates on this project or any other of the Isle of Wight coastal defence projects, please email us and let us know which projects you are interested in. 
For information about other coastal defence projects on the Isle of Wight see here.
Latest Update 6 June 2022
We will be seeking public opinion as the project progresses and to mark the start of that process, we have launched an online questionnaire. Your feedback will help inform the project as it moves forward.
We would love to hear your views on what you most value about the coastal frontage between Yaverland and Sandown, any concerns you have or ideas for improvement that we could consider as we develop our options.
Please complete our online questionnaire by 31 August 2022. The questionnaire can be found here.
You can download a copy of our first newsletter here.
Background
The Environment Agency in partnership with the Isle of Wight Council, with expert support from JBA Consulting and VolkerStevin, is exploring a sustainable future for the coastal frontage between Yaverland and Sandown on the south-east coast of the Isle of Wight. The Environment Agency are focusing on the area between Yaverland car park and the junction of Crescent Road and Culver Parade, shown in blue on the map below.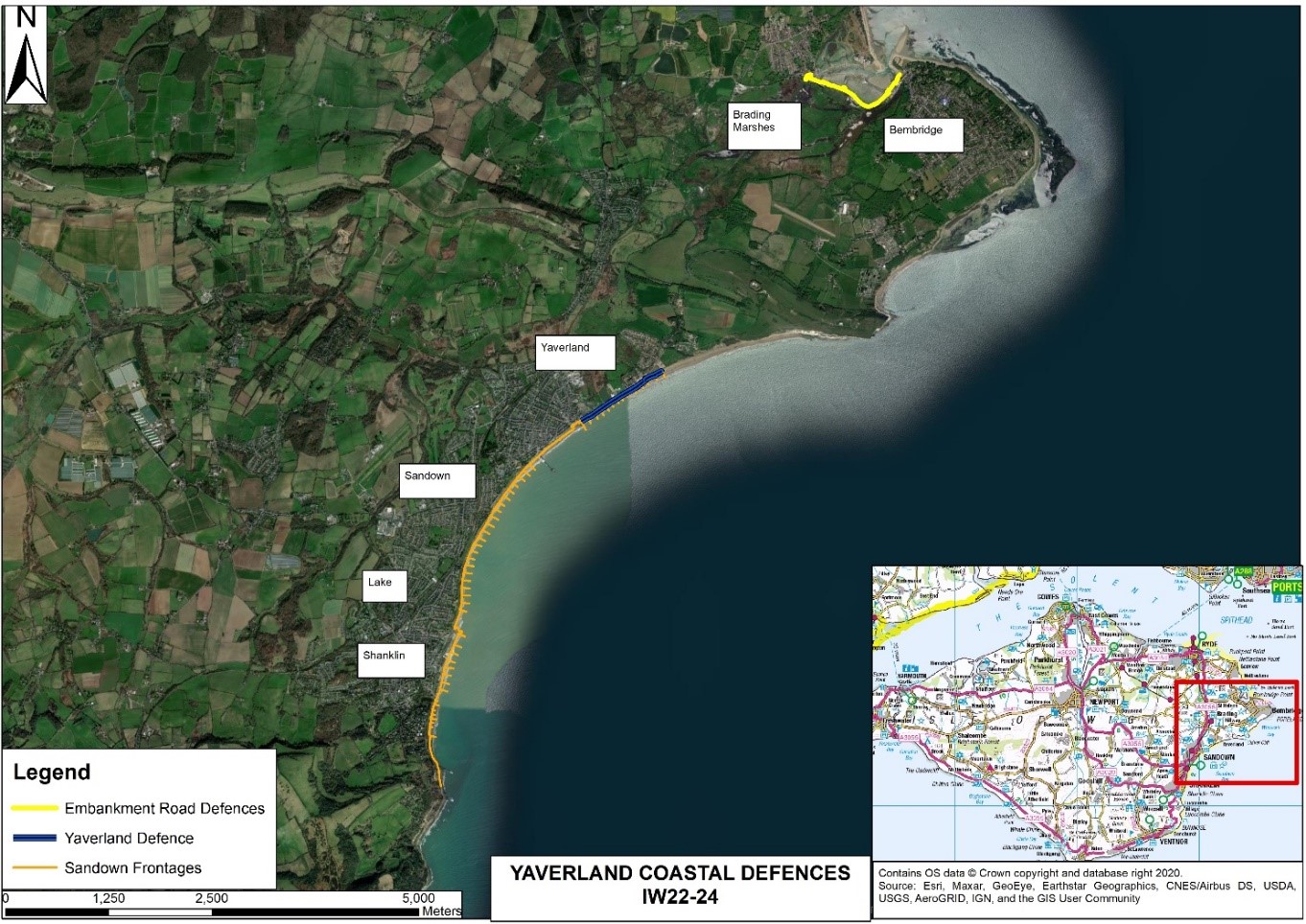 The Sandown Bay coastal frontage is a popular tourist and amenity area with its long sandy beach, esplanade and attractions. This project aims to address the flood risk and coastal erosion challenges facing this stretch of coastline.
This work aims to enhance the seafront for future generations and assist regeneration, whilst reducing flood risk to the community and preserving the area's tourism and heritage value. Additionally, the project will explore longer term flood and erosion risk management options and make recommendations for a sustainable coastline for future generations.
Frequently asked questions can be viewed here.
Get in touch
Thank you for visiting our project page.
Please contact us:
By email: IOW_FDschemes@environment-agency.gov.uk
By post: Environment Agency, Romsey Office, Canal Walk, Romsey, SO51 8DU
By phone: 03708 506 506
If:
you are not able to access any of the information on this page.
you have any comments or feedback on our information page.
you have any questions or concerns about the project.
If you would like to be added to our mailing list, please email us.
For more information on how we will use and share your data, please see our Privacy Notice and our Personal Information Charter