Overview
The York Flood Alleviation Scheme (FAS) is funded by the UK Government with the aim of reducing the risk of flooding to homes and businesses in York. We have created this page to provide easy access to information on the scheme.  As the programme of work is coming to an end, we are no longer updating these pages or issuing quarterly newsletters for the whole scheme. However, if you want to receive updates on the schemes which are still active, you can email us at yorkfloodplan@environment-agency.gov.uk 
Up-to-date information about any road or footpath closures and upcoming events are available on our Facebook (@YorkFAS) and Twitter (@EnvAgencyYNE) pages
Background to the York Flood Alleviation Scheme (FAS)
Situated on low-lying land where the River Foss joins the River Ouse, the city of York has always been prone to flooding. In recent years, however, the onset of climate change  along with changes upstream in the way land is managed have caused these floods to become more severe. This was evident in December 2015, when we experienced the wettest calendar month since records began.  Over 620 homes along with many businesses in York were flooded.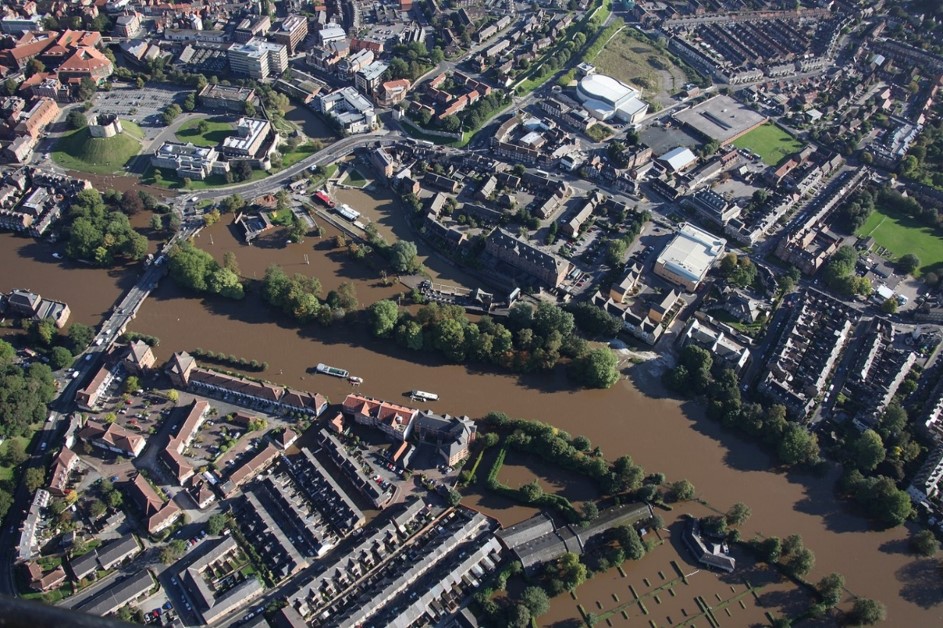 After this traumatic event, the government allocated an additional £45 million to the Environment Agency to better protect 2,000 homes from flooding within the city's administrative boundaries. This funding is in addition to the £38 million investment made to refurbish and upgrade the Foss Barrier.
In recent decades, York has witnessed severe flood events in 2000 and 2015. An article recalling the floods of 2000 is available to read here.
Existing flood defenses for York have been built over many years and no longer provide the level of protection needed to deal with increased volumes of water. With this additional funding, the York FAS has been able to make improvements to reduce the risk of flooding for many residents and businesses in York. However, we must recognise that flooding is a natural phenomenon that cannot always be prevented and that the work carried out under the York FAS will not stop flooding in all parts of the city.  We cannot keep building ever higher walls to keep the water out.  Instead what we must do is manage water better by building flood defenses where they are most effective and find ways to alleviate the impact of flooding where it is not possible to build these 'hard' defenses.  We must also look at the river catchment (the area from which a river draws its water supply) as a whole to find new ways to store water upstream, lowering peak flows during flood events and so reducing the impact of flooding on the city.  The York Flood Alleviation Scheme seeks to do all of these.
How we have developed flood risk schemes in York
In those parts of the city seriously affected by flooding, we have worked hard to identify solutions that are environmentally and socially acceptable as well as being technically feasible and affordable.  Over the lifetime of the programme, we have investigated options for reducing flood risk in 18 separate flood cells (a flood cell is defined as an area where the flood risk can be addressed independently of the areas up and downstream). Each flood cell that we identified has its own characteristics and complexities that may influence or constrain the choice of solution.
The map below shows the 18 flood cells where we investigated options to deal with flooding.  The text below then describes in more detail what has been done in each flood cell.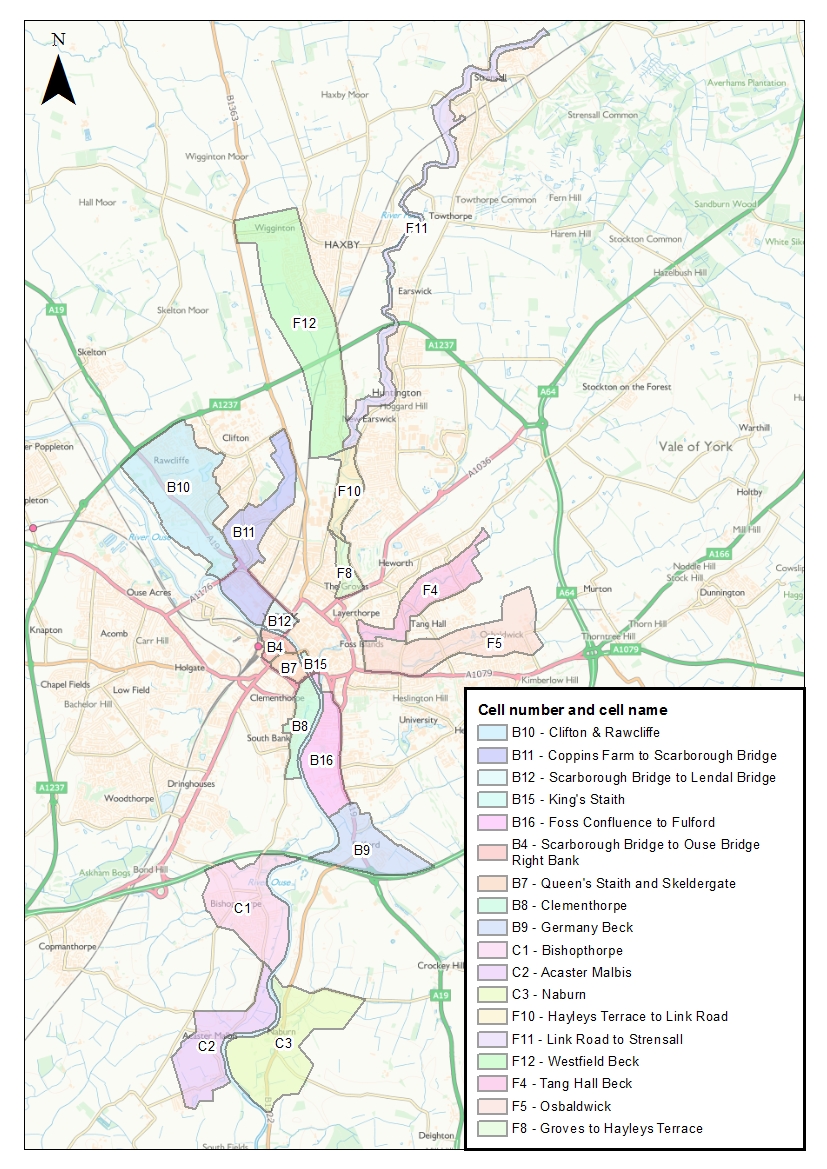 View a larger version of this map
Lower Bootham More Information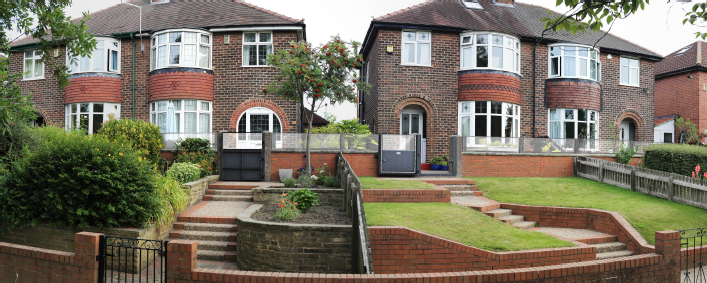 To make best use of the allocated funding, we must go through several stages of development for each scheme.
The first stage is to understand what type of flooding occurs in a specific area (whether it comes from rivers, rainfall or the existing drainage network).  

We then consider all possible options to reduce flood risk and examine them all to find the most appropriate one.

Once this is chosen, we move on to the design stage, looking at all aspects of the design to ensure the chosen option is feasible.

When the design is completed, we often need to obtain planning consent before starting construction. This ensures that we take into account issues ranging from public safety and environmental concerns to the impact of our work on road traffic and pedestrians.
Completing all the different stages of each scheme can be a long process as it takes time to carry out each stage. On average, a scheme should take a minimum of eight years to develop, however we are aiming to deliver some of our schemes in just five.
As the funding we receive to reduce flood risk in York comes from the government, we must follow strict guidelines on how it can be spent.  For every £1 spent in each flood cell, we must ensure that this saves more than £1 in damages.  This standard for Cost Benefit Analysis must be applied to all our work.
We always seek to engage with local communities and organisations during the development of a scheme to ensure that we listen to and learn from their views.  Where possible, we also include features in the design of our schemes that enhance the natural environment or provide other benefits, such as better access or improved facilities.
When designing our schemes, we also take into consideration how the structures we build now can be adapted or raised in the future, to take account of the effects of climate change.  The defenses we are building as part of the York Flood Alleviation Scheme will provide a high standard of protection up to the year 2039.