Overview
Connected by Water is a partnership project which includes the Environment Agency, Yorkshire Water, Doncaster Council, Sheffield City Council, Barnsley Council, Rotherham Council and the South Yorkshire Mayoral Combined Authority.
Since the devastating flooding in November 2019 across South Yorkshire, our organisations have been working together to respond to the flood risk and climate emergency in South Yorkshire on a catchment scale.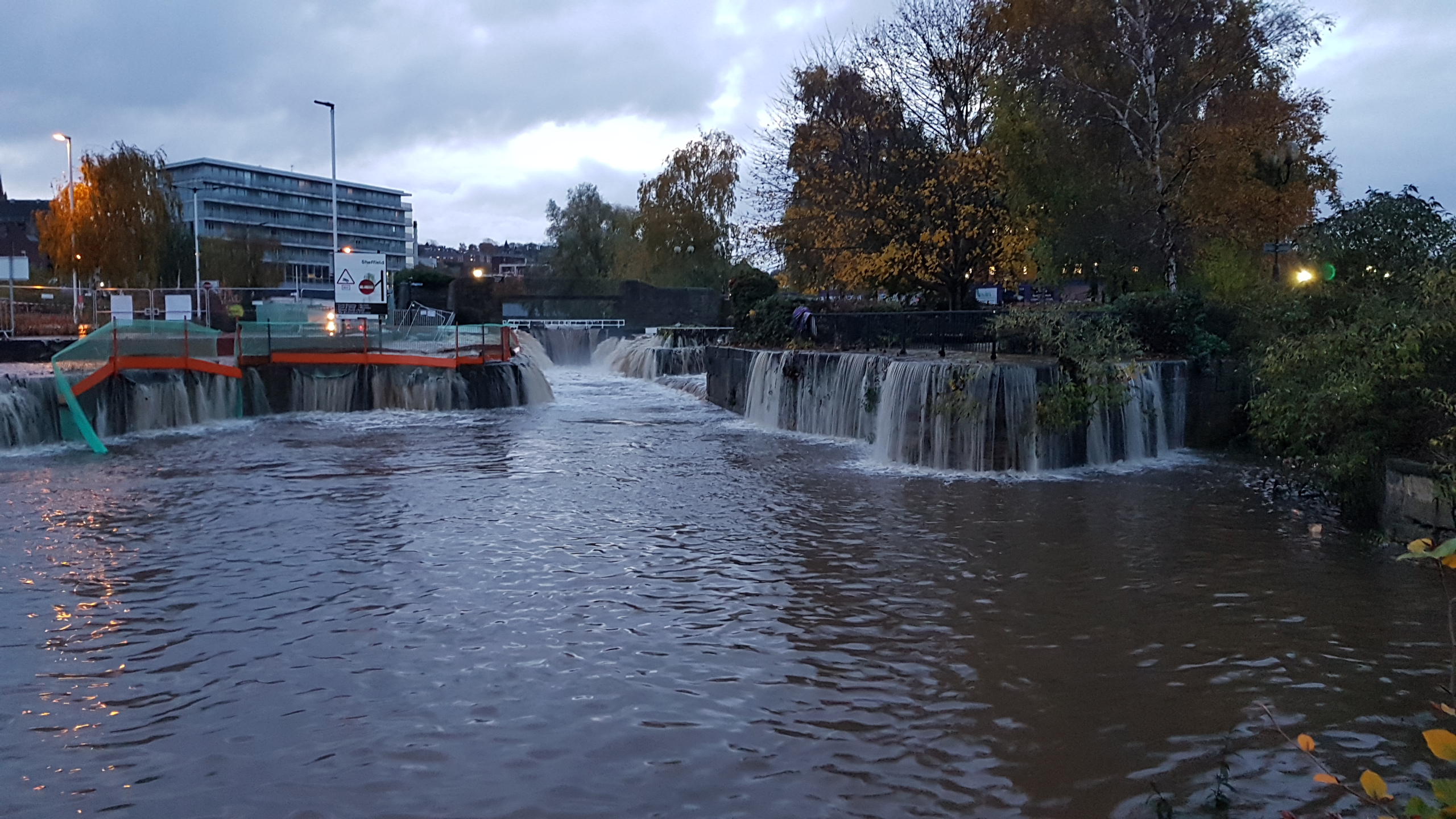 Flooding in Rotherham Town Centre November 2019
The Connected by Water Action Plan is a vital part of this work. It describes a strong, regional ambition to reduce flood risk and build climate resilience so that people can live, work and thrive in South Yorkshire in the face of a changing climate.
Connected by Water South Yorkshire Action Plan
The plan 
Outlines the actions that partners and communities are developing and delivering now and in the coming years.

Strengthens our capacity to plan and act together to ensure we are building a climate resilient future for the long term.

Provides a compelling programme for investors and creates opportunities to build a stronger case for wider investment in South Yorkshire, to support economic growth in a post-covid economy.

Provides a chance to do things differently and become a national example of innovation and excellence.
Please contact us if you have any problems accessing the documents on this page/ in this consultation.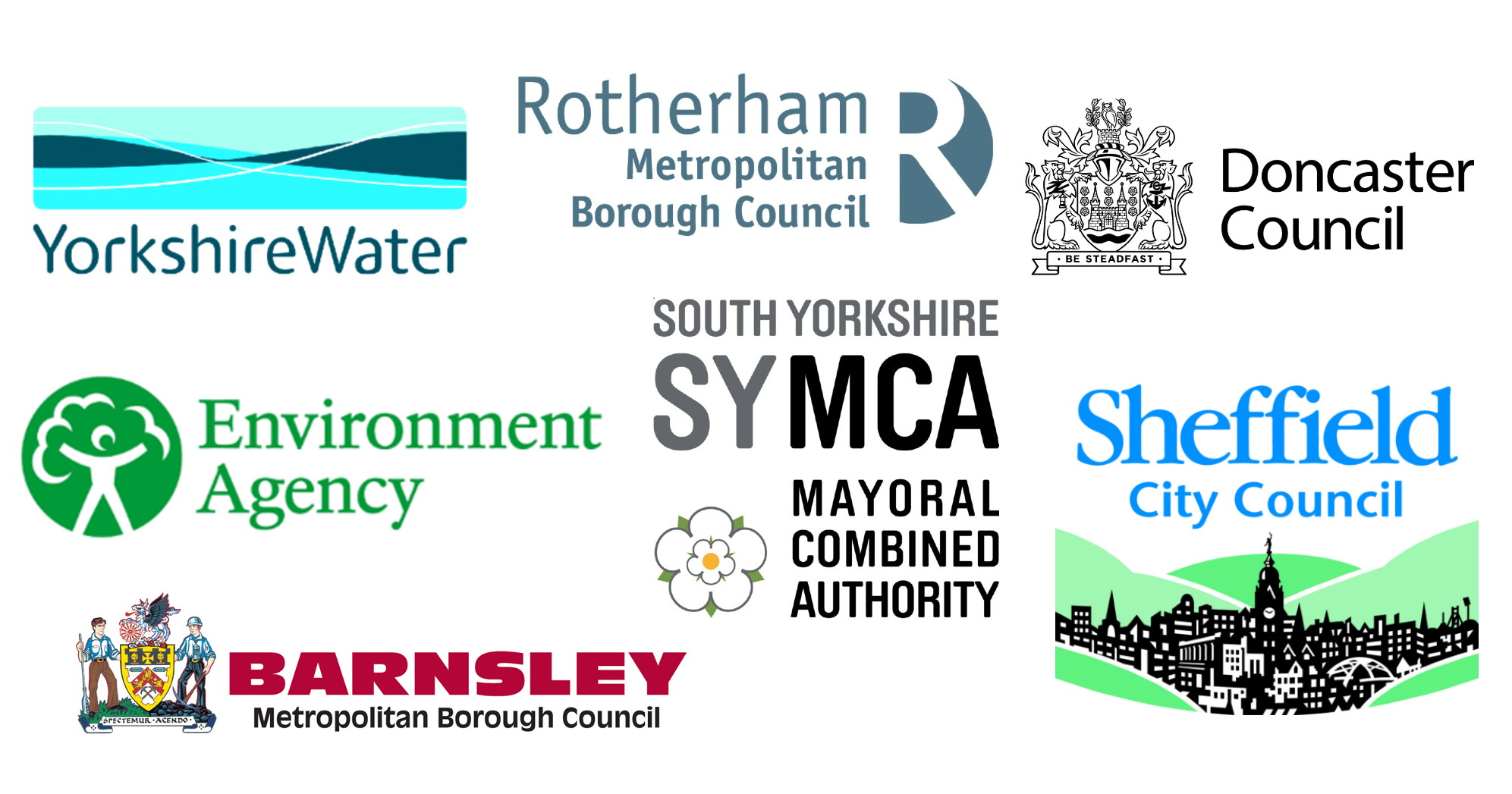 Why your views matter
We are seeking views from the public, organisations such as the voluntary sector, businesses, landowners, and other interested bodies on the Connected by Water plan. By responding to this consultation you are helping to shape the action plan and helping us to plan future projects.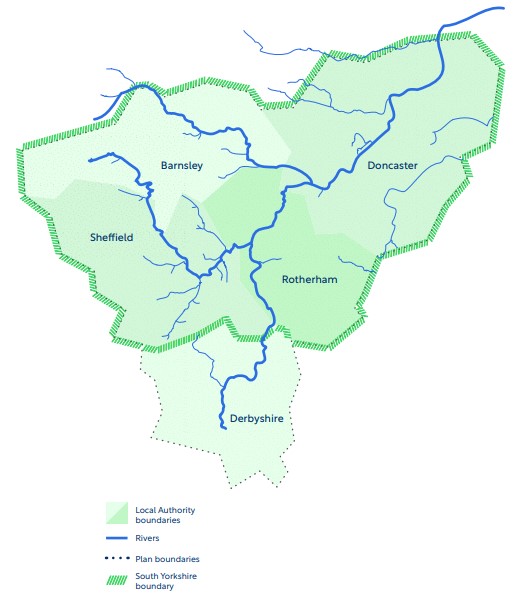 This is intended to be a 'living plan' because we don't yet have all the answers. We'll build and shape this plan based on emerging data, knowledge and opportunities over the coming months and years. It will evolve and change as we learn more and develop actions together. We will use the information to continue developing the 'living' Connected by Water Action Plan' with annual updates.
You can use the link below to provide online responses.