Overview
We have created this page to provide easy access to information on priority catchments. We will be updating this site as the catchment projects and trials progress so please keep checking back for what's new.
Update to content: September 2021: 
First four priority catchment Abstraction Licensing Strategies are published.
(see links in 'Related' section at the bottom of this page)
Background
The Environment Agency/Defra Water Abstraction Plan was published in 2017 and set out how we will reform and modernise the way we manage abstraction. A key element of this was setting out the ambition for 10 priority catchments.
Priority catchments are for developing and testing innovative solutions to achieve greater access to water and address unsustainable abstraction. We have chosen catchments where:
there is unmet demand for water and/or there are concerns that abstraction is damaging the ecology
there is potential for water to be shared amongst abstractors
there are a number of abstractors who we can work with to trial new and innovative ways of managing water abstraction. 
In these priority catchments we intend to promote a catchment based approach. The direction and output of each priority catchment will be overseen by a catchment group including abstractors and other partners.  Collaborative working across a range of stakeholders should mean that solutions deliver multiple benefits.
Following publication of Abstraction Plan, we announced the first 4 Phase 1 catchments in May 2018 to trial new approaches to improve access to water and improve the environment. Using the catchment based approach we are bringing abstractors and other stakeholders together to reach consensus on water resources issues and develop innovative approaches together. The additional six, Phase 2 catchments were then launched in 2019.
Where are the priority catchments and what is happening?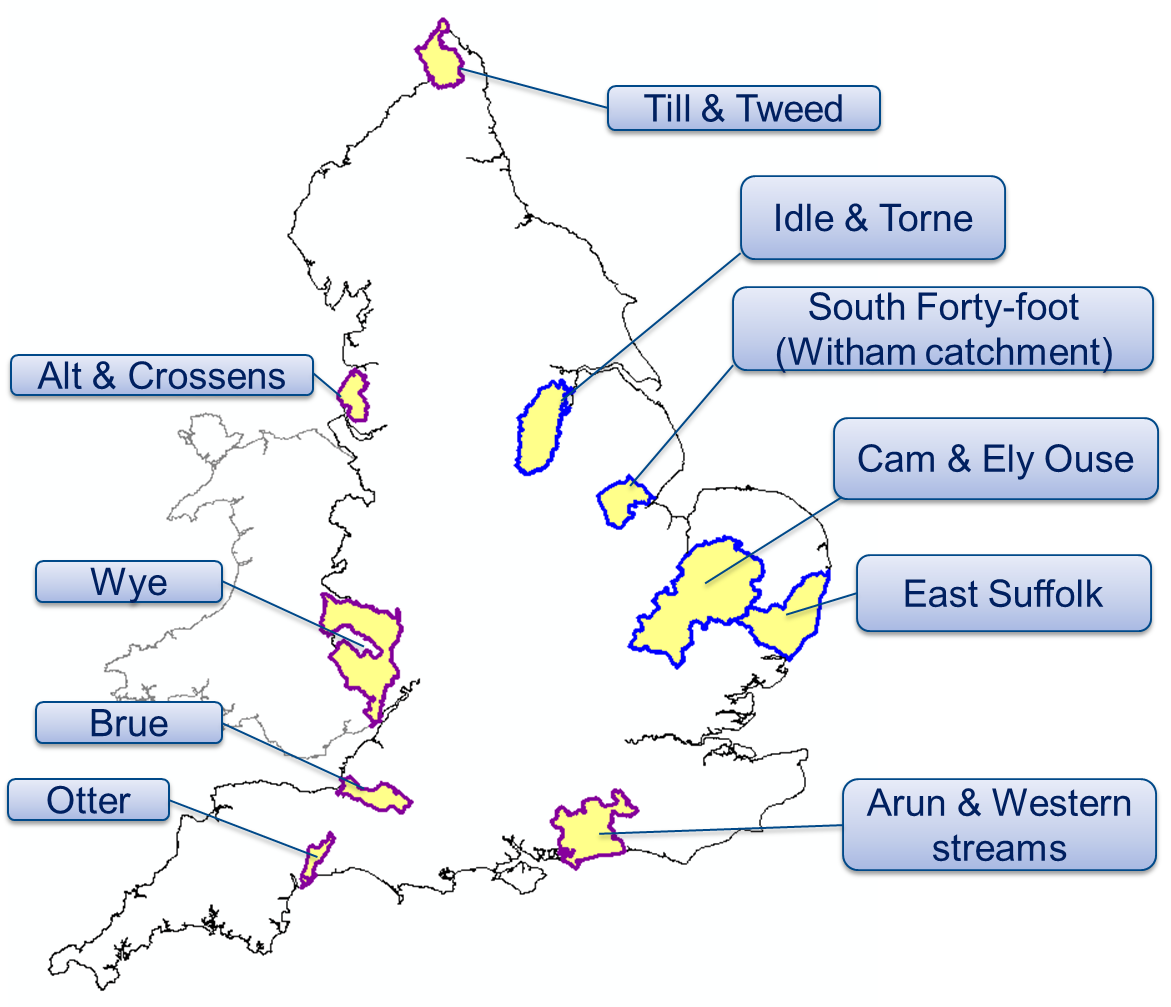 Blue catchments are Phase 1, purple catchments are Phase 2
Milestones from the Abstraction Plan:
Publish updated abstraction licensing strategies detailing outcomes from the priority catchments by:
December 2020 for the four Phase 1 priority catchments - Published
December 2021 for the six Phase 2 priority catchments
December 2027 for all catchments 
Our Vision:
Our vision is that by adopting a catchment based approach in priority catchments, we will enable stakeholders across a catchment to work together to co-develop solutions to trial which will improve access to water and ensure sustainable abstraction.