Overview
The Environment Agency is working with 11 partners across Europe's water-stressed coastal regions to trial innovative approaches to securing freshwater resources.
Funded through the European Union's Interreg 2Seas programme which receives financial aid from the European Regional Development Fund, the FRESH4C's project aims to provide year-round sustainable supplies of freshwater in coastal areas where water sources are fully committed or unavailable. Six demonstration sites across Belgium, the Netherlands and the UK are trialling innovative approaches to securing freshwater supplies, including effluent reuse, managed aquifer recharge, storage and redistribution systems. The FRESH4C's project is well underway and is due for completion in September 2022.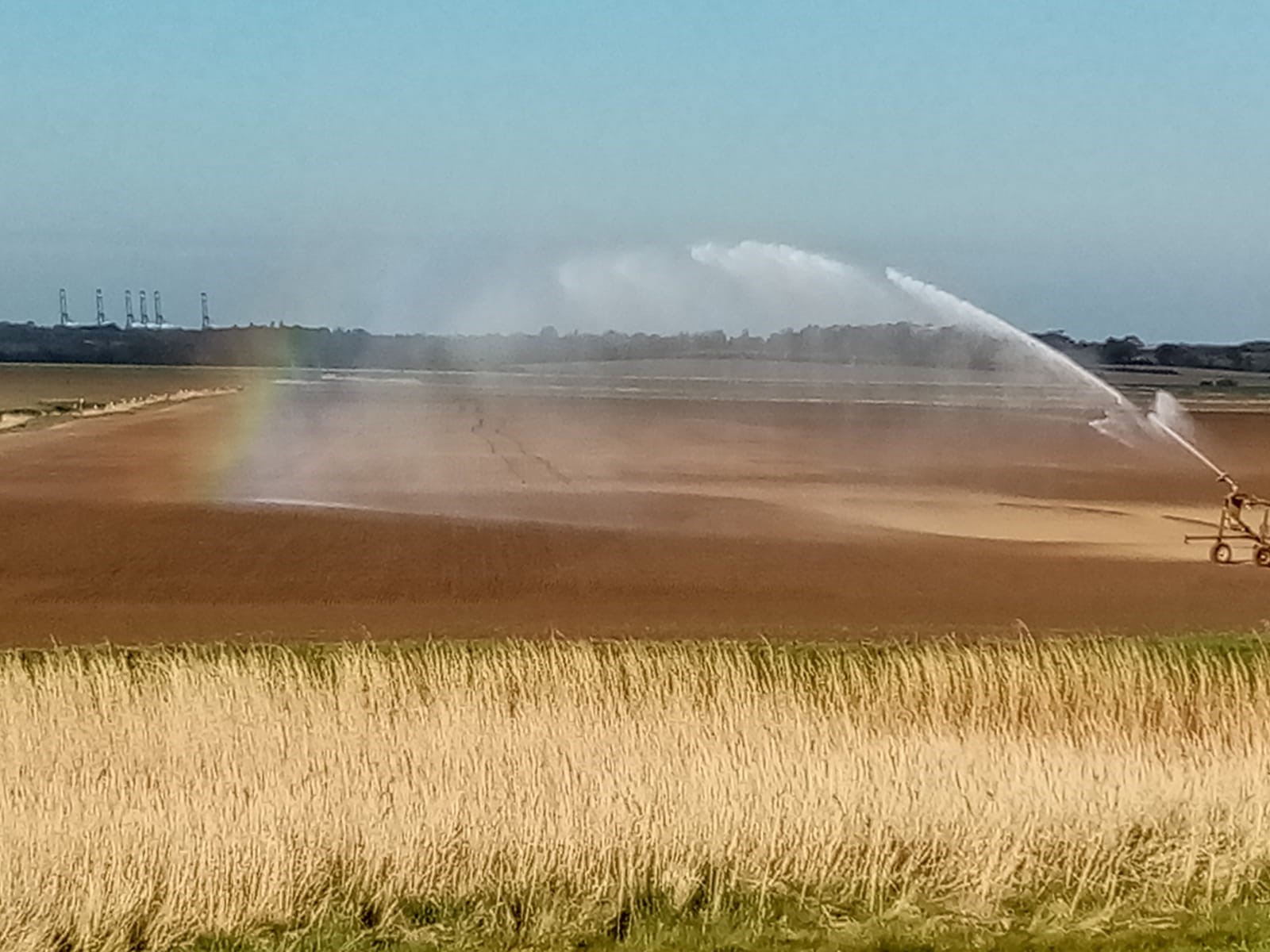 Water availability is a key concern for spray irrigators in East Suffolk
Two systems are being trialled in Suffolk on the Felixstowe Peninsula. The first is in the Kingsfleet catchment, a tributary of the River Deben. The Internal Drainage Board pump up to 1 million cubic metres of water to tide from this catchment each year under their statutory land drainage duties. This water is pumped into the mouth of the Deben estuary and is currently damaging valuable saltmarsh habitat.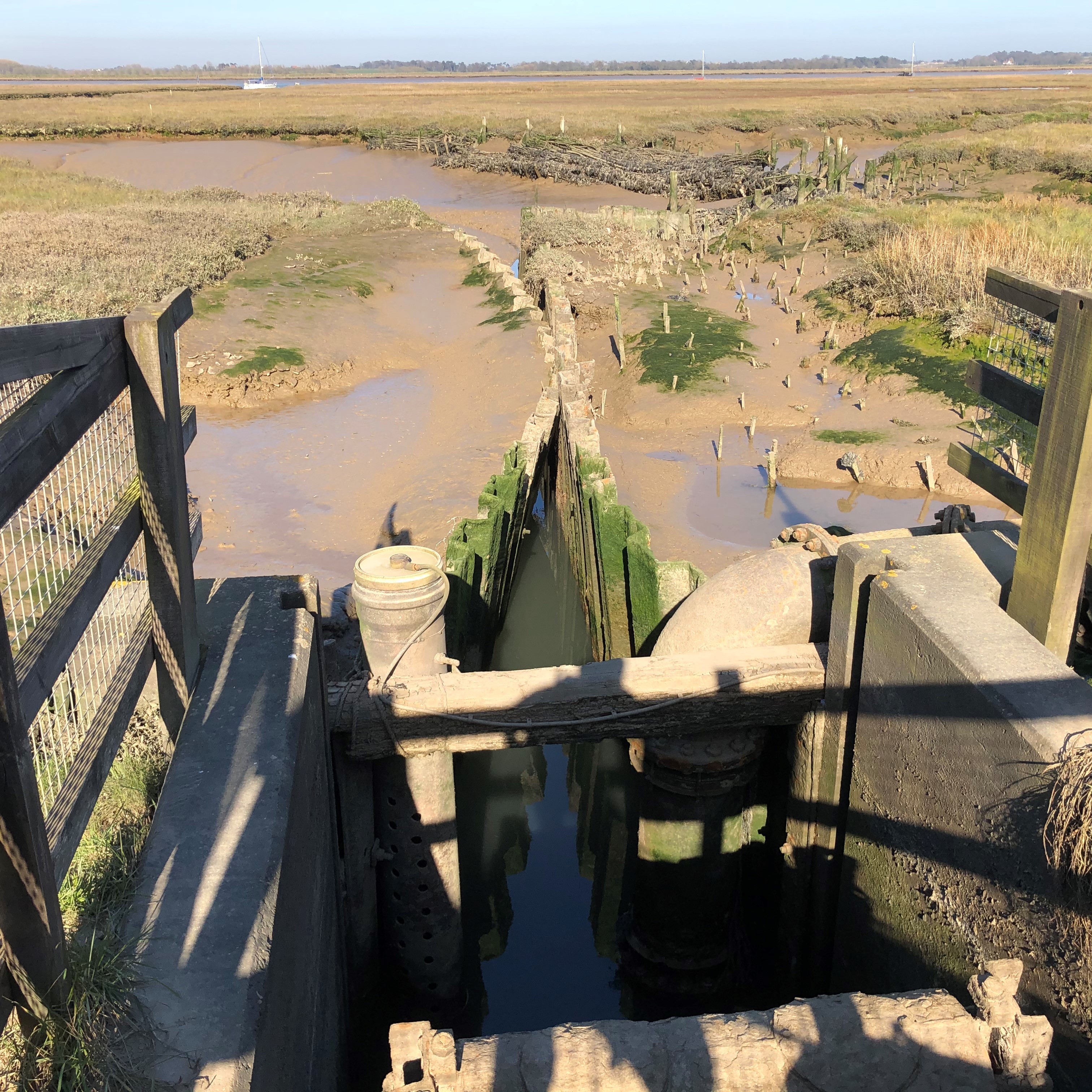 Freshwater is currently pumped to the Deben Estuary, damaging the saltmarsh.
We are working with Felixstowe Hydrocycle, a farmer-led water supply and management company, Suffolk County Council and The University of East Anglia to make better use of this water. We have issued a licence allowing the abstraction of 600,000m3 per year of water from the Kingsfleet. This water will be transferred via an 11km pipeline to storage reservoirs used by participating farmers. A minimum discharge of freshwater from the Kingsfleet catchment to the Deben estuary will be maintained to ensure that the saltmarsh habitats and wildlife continue to have their needs met.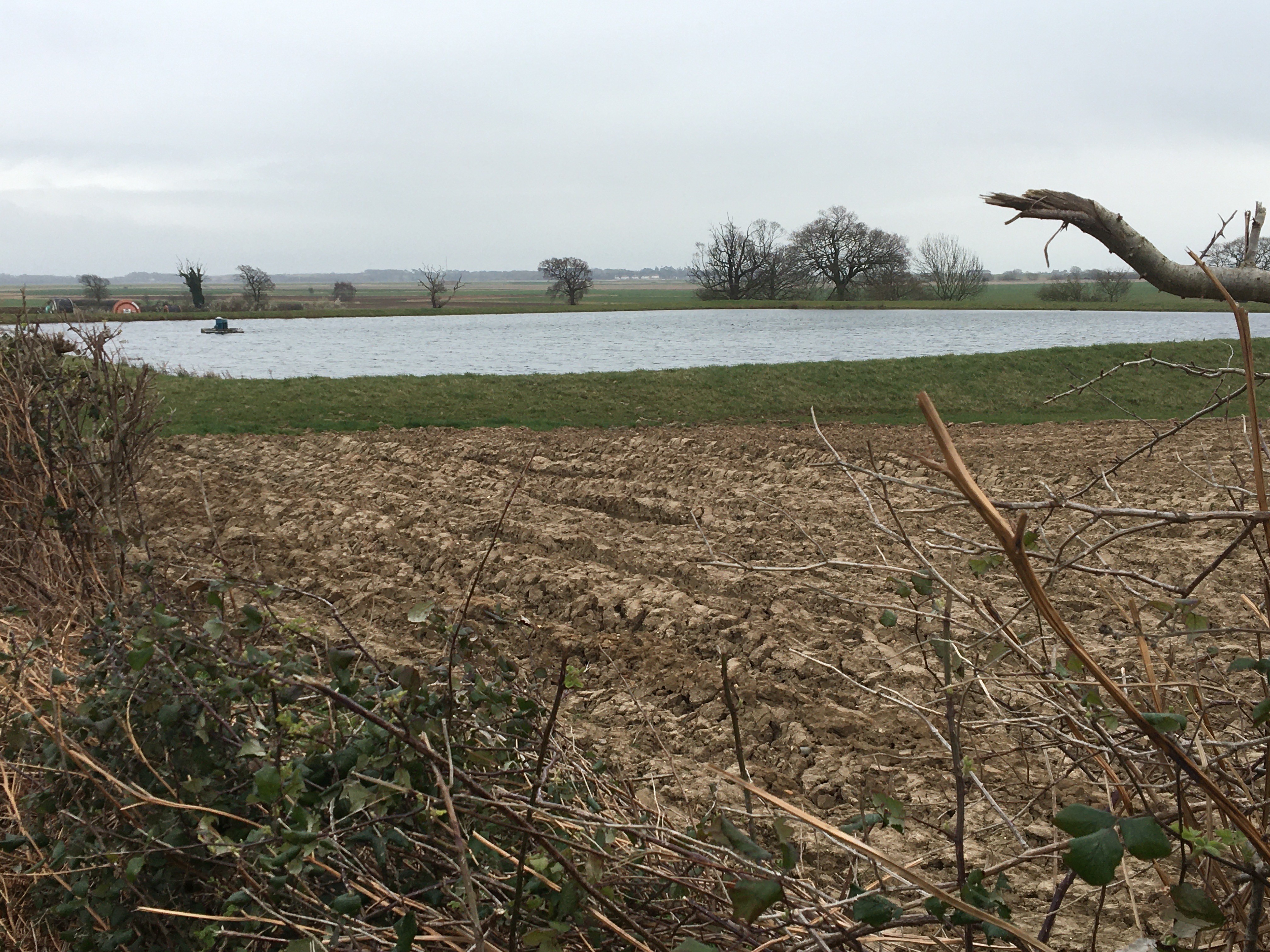 Water will be transferred to storage reservoirs on participating farms via an 11km pipeline
The pipeline is expected to cost £1.6 million, half of which will come from the Interreg 2Seas programme, the remainder being provided by the consortium of farmers. Construction of the pipeline is expected to start at the end of the summer 2020.
Up to 120,000m3 of the water delivered via the pipeline will be used in the second system being trialled, Managed Aquifer Recharge and Re-abstraction. Under this system freshwater from the Kingsfleet will be applied to trenches that will allow water to soak into the ground. It is hoped that this water will then be stored in the underlying aquifers and could be re-abstracted in future years. This system offers an alternative to groundwater abstraction and development of above ground storage reservoirs that can be costly and take up valuable agricultural land. We are assisting Felixstowe Hydrocycle with the regulatory and water quality aspects of the trial.
We are also working with our European partners to develop a roadmap highlighting the challenges and successful approaches for implementing these technologies more widely in the future.