Overview
Overview
This web page has been set up to share information about the Sanway-Byfleet Flood Alleviation Scheme. 
The scheme is being developed by the Environment Agency in partnership with Woking Borough Council, Surrey County Council, Surrey Wildlife Trust, Byfleet Flood Forum, National Highways, Royal Horticultural Society, Thames Water, and the local community.
We held our autumn 2023 engagement drop-ins at St Mary's Day Centre, Stream Close, Byfleet KT14 7LZ on Wednesday 18 and Thursday 19 October. We also held an online meeting on Monday 16 October evening.
We shared updated design information including a full drawing of the scheme and its location in relation to houses close to the route. Surrey County Council, Jacobs our design consultant and our contractor BAM Nuttall joined us to share information and answer questions on the construction process for the flood defence and environmental enhancements.
If you couldn't join us at our recent engagement events, you can still see the slides here.
If you want to be kept up to date with our progress or have any questions about the scheme, contact us at thm.schemes@environment-agency.gov.uk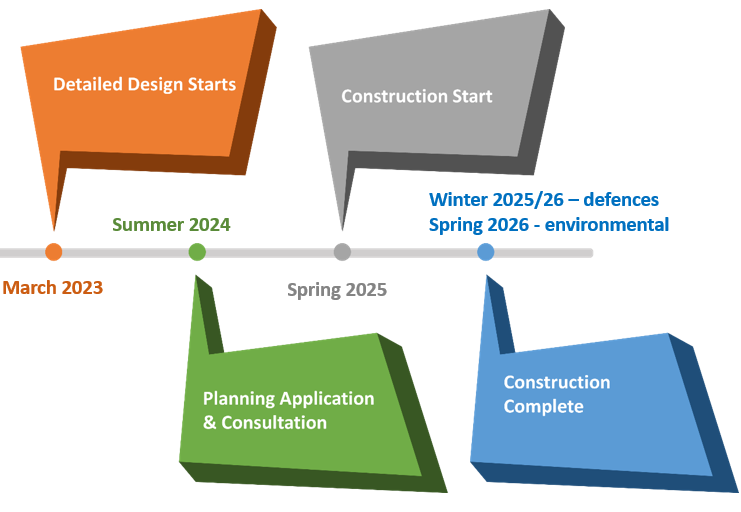 Scheme Location
The map below shows the area covered by the scheme. You can also download a PDF of the plan.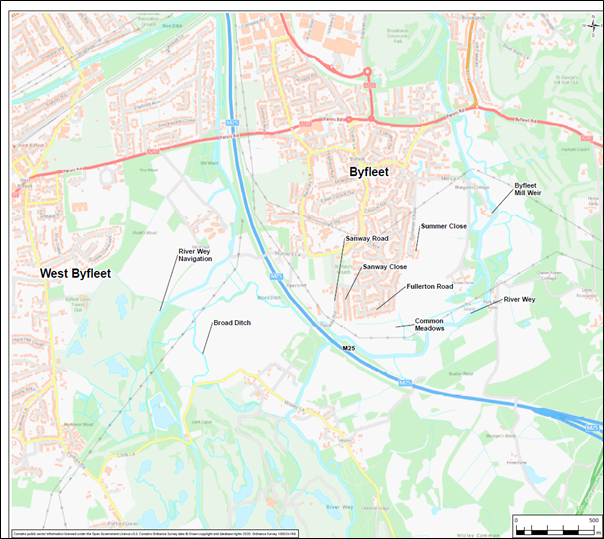 May 2022 engagement event information
If you want to stay in touch with scheme progress please add your contact details