We have a new website for the Pevensey Bay to Eastbourne Management Scheme. For the latest up to date information on the project, please visit www.pevenseyandeastbournecoast.co.uk.
Welcome to the Pevensey Bay to Eastbourne Coastal Management Scheme information page.
We have created this page to provide easy access to information on the scheme. We will be updating this site as the scheme progresses, so please keep checking for what's new.
As an organisation we are doing everything we can to support our community, our government and the NHS by abiding by the measures set by the Government during the Covid-19 outbreak. Our priority in these difficult times is the health, safety and wellbeing of residents and staff. As a result of this we will not be undertaking face to face public engagement until it is safe to do so.
During this time, we recommend that anyone interested in the scheme should sign up to our email mailing list. You can so this by
sending
your name and details of the areas you're interested in.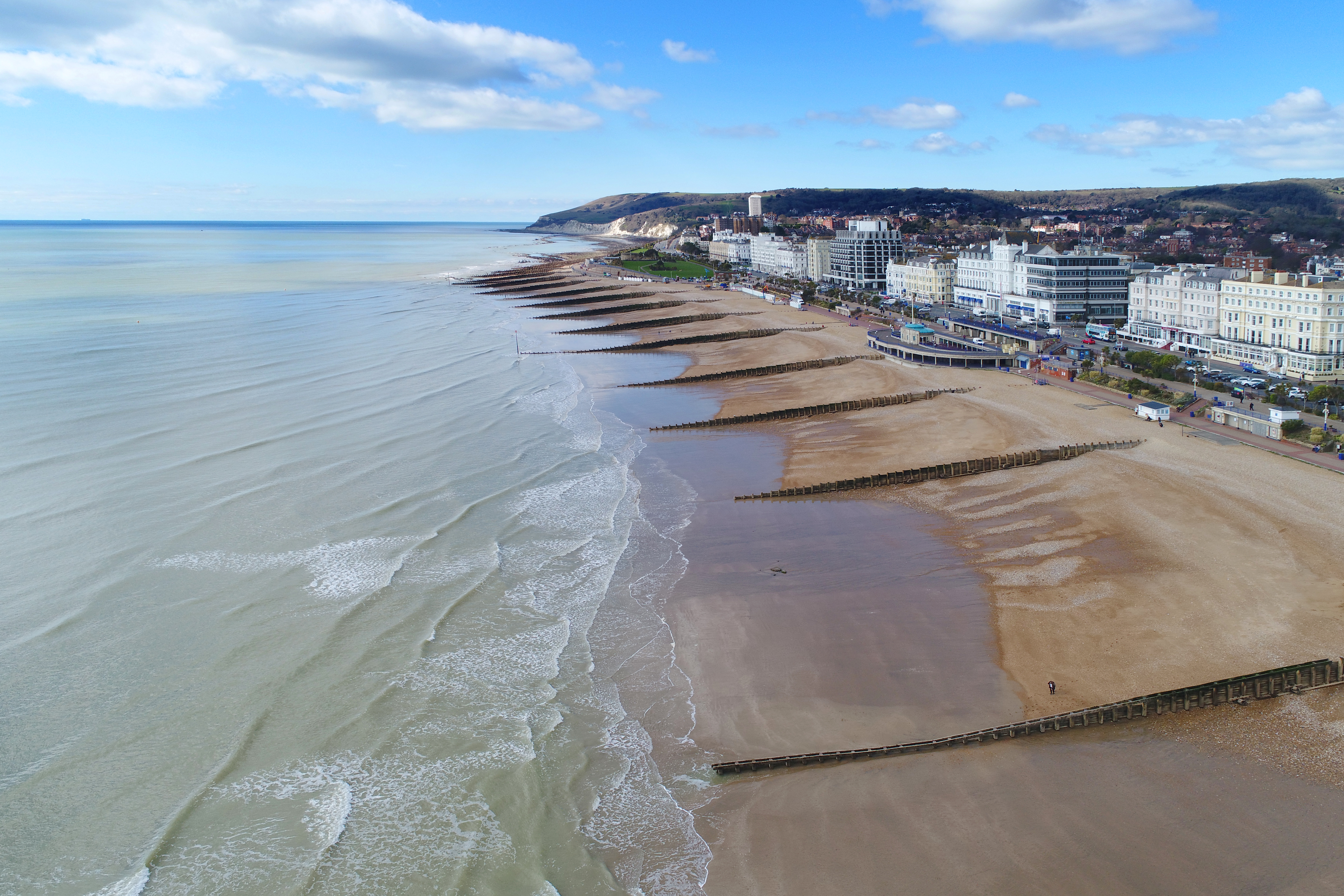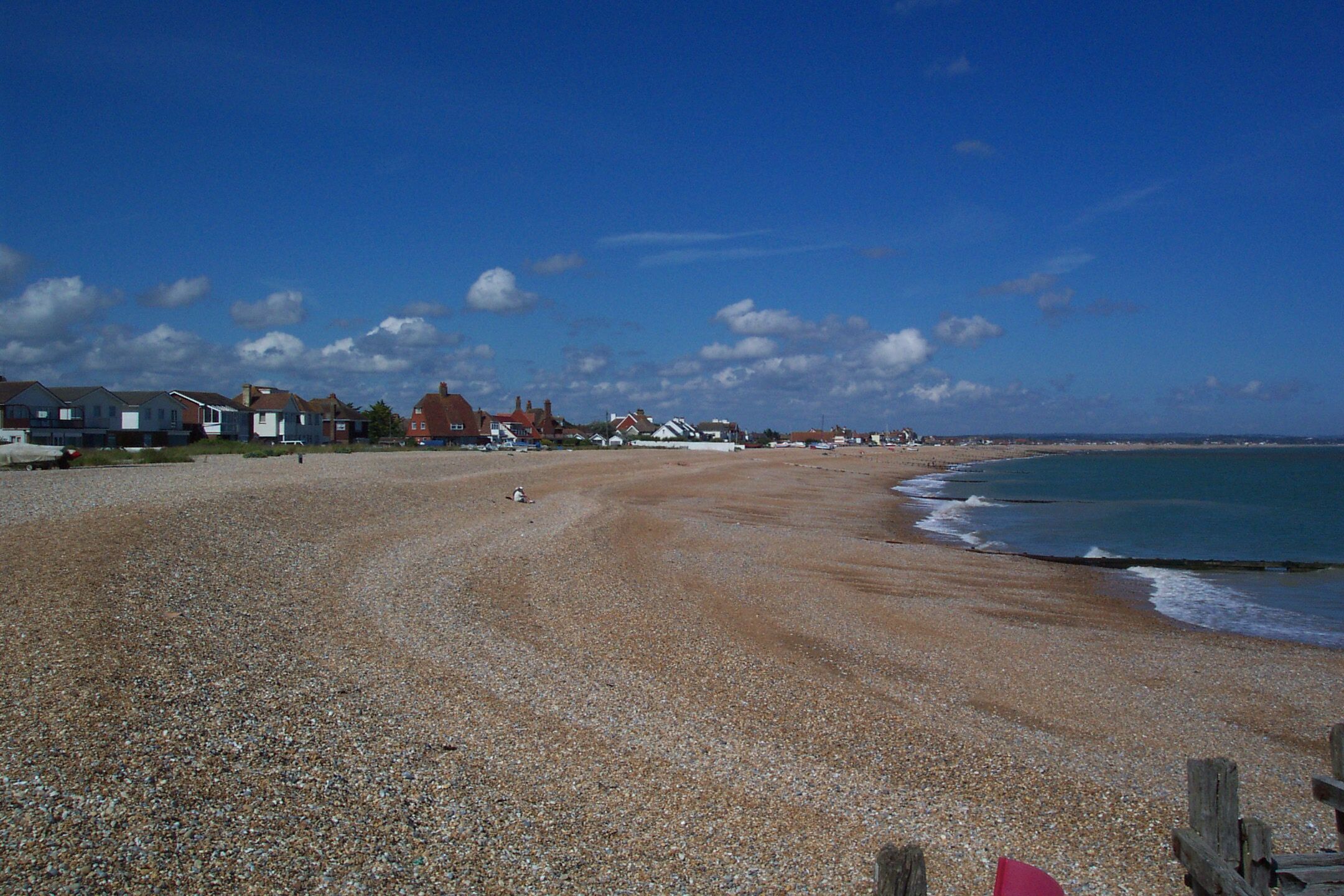 The Environment Agency in partnership with Eastbourne Borough Council are developing a new £100 million flagship coastal flood and erosion risk management project for Pevensey Bay to Eastbourne.
This will be one of the largest coastal flood risk projects in the country, as we plan to make Pevensey Bay to Eastbourne resilient to coastal flooding in response to the current climate emergency. It will deliver protection to an estimated 10,000 residential properties as well as key infrastructure, local businesses, heritage sites and nature conservation areas.
High on the agenda of this flagship coastal management scheme is the drive to increase biodiversity by 20% and reduce the amount of carbon generated throughout the life of project, by at least 45% with an aim of becoming Net Zero by 2030.  We will aim to do this in a number of ways by using innovative construction technologies, minimising the amount of carbon we use during maintenance and operation of the scheme, and by sourcing locally wherever possible. We will also be exploring nature based solutions such as the regeneration of marine habitat which holds the potential to deliver flood risk benefit in tandem with carbon offsetting and improving biodiversity.
When delivering significant coastal improvements, such as these, there are often opportunities to improve the environment in which we live and work adjacent to these spaces. Therefore, we are very keen to work with all interested parties to enhance the local coastal environment and landscape throughout the project area. We would love to hear from you.
Project Area More Information
The project covers the coastal frontage from the chalk cliffs at Holywell, in the west of Eastbourne through to Cooden Beach at the far eastern end of Pevensey Bay. This ambitious project spans approximately 15km of varied coastline, from chalk cliffs and long promenades, to tourist and heritage hotpots, northern Europe's largest composite marina, to long shingle beaches popular with sailors and tourists.
Currently the coastal frontage can be separated into two sections; the 6km area from Holywell through to Langney Point is currently managed by Eastbourne Borough Council. This section of coastline is dominated by a shingle beach, which is retained with a field of timber groynes. At the western end the promenade is significantly raised above the shingle beach, whilst to the eastern end, from RNLI Eastbourne east, the promenade lowers to the same level as the shingle.
The area from Sovereign Harbour through to Cooden, 8.5km, is managed by the Environment Agency through a 25 year management contract which is delivered by Pevensey Coastal Defences Limited. In 2025 the PCDL contract comes to an end and at this point the Pevensey Bay to Eastbourne Coastal Management Scheme takes over. At the current time the replacement for the PCDL contract is yet to be determined. Therefore, as a minimum from 2025 we will continue to maintain the shingle beach in the historic manner which has been delivered so well by PCDL.
The project will be bringing these two currently discrete sections of coastline together to manage the flood risk and coastal erosion over the next 100 years in a far more connected way.
(Image below) Aerial view of project area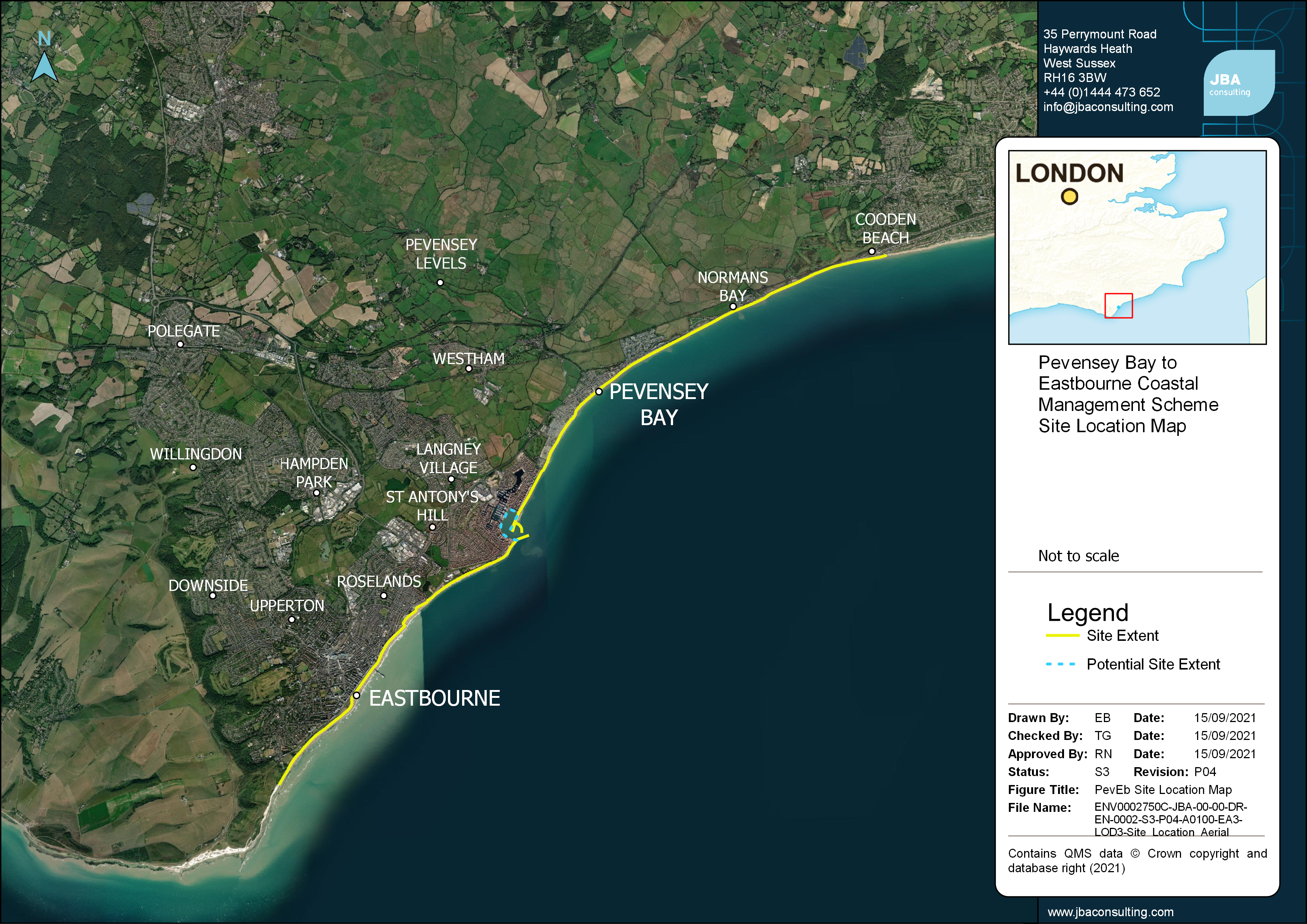 Why do we need a scheme? More Information
Climate change is a critical factor. Sea level rise is predicted to rise by more than a metre over the next 100 years. Increased storms are also predicted further increasing the risk of coastal flooding and erosion.
If we do not review and update our current approach to coastal flood defences this will mean a significant increase in the chance of the sea over topping or even breaking through the current defences. Leading to significant impacts to people's homes, day to day lives and livelihoods.
We need to address what the future coastal conditions will look like and how we will adapt and become resilient to coastal flooding into the future, to provide protection to the communities at risk and the environment.
If sea level should rise by more than one metre in the south east of England by the end of the century , as predicted by UK Climate Change Projections, today's coastal protection systems would fail.
In addition, changes in storm surge could increase the risk of coastal flooding and erosion even further still.
So now, we need to address what the future coastal conditions will look like and how will we protect ourselves and environment against these changes.
If we do not review and update our current approach to coastal flood defences this will mean a significant increase in the chance of the sea over topping or even breaking through the current defences. Leading to significant impacts to people's homes, day to day lives and livelihoods.
How can protection from flooding be improved?
The good news is we are aiming to secure a very significant amount of funding from government, which is called Flood & Coastal Erosion Risk Management Grant in Aid. This money in combination with additional funding from Eastbourne Borough Council and a variety of funding streams, means we are able to start planning for a new better protected and more sustainable coastline between Eastbourne and Pevensey Bay.
Whilst there are a large number of options available along this varied coastal frontage, nothing has been decided yet. So we want to hear from you as we start the complex process of designing a new coastal future in this area.
We want to hear your concerns, what you value and what you would like to see in the future along the coastline.
How will we engage on this project
Whilst some parts of the future of this coastline are fixed, such as the minimum standard of protection needed, natural processes and sea level rise, many elements of the project are open to discussion. That's why we want to hear from you.
We are working on options for the project that will be taken to the general public for consultation in summer 2022. The image below shows a high level plan for our engagement.

As the project develops, updates for our engagement will be available on this page.
Be prepared for flooding
Please continue to be prepared and resilient towards flooding by signing up to receive advanced warnings of flooding. Register by calling Floodline on 0345 988 1188, or visiting www.gov.uk/sign-up-for-flood-warnings. If you are already registered to the Floodline Warning Service, again please check if your details need updating by visiting www.fws.environment-agency.uk/app/olr/login
Contact us, we would love to hear from you.
Contact us by email at PevenseyandEastbourneCoast@environment-agency.gov.uk
Contact us by phone via our National Customer Contact Centre on 03708 506506.