Welcome to the Hurst Spit to Lymington Strategy information page.
We have created this page to provide easy access to information on the scheme. We will be updating this site as the scheme progresses, so please keep checking for what's new.
Background
Who
The Environment Agency in partnership with New Forest District Council, Hampshire County Council and Natural England, with expert support from JBA Consulting, are exploring a sustainable future for the coastal frontage between Hurst Spit and Lymington in relation to flood and coastal erosion risk management. This will be known as the Hurst Spit to Lymington Strategy.
Where
This coastal frontage of focus is located within the New Forest National Park and extends from and includes Hurst Spit in the west, encompasses Keyhaven and Pennington Marshes, extending up the Lymington River to the east.
As this is a significant stretch of coastline, it will be sub-divided up into 9 individual management units which are discrete areas with broadly similar characteristics.  The use of management units will help facilitate a targeted approach to flood risk management.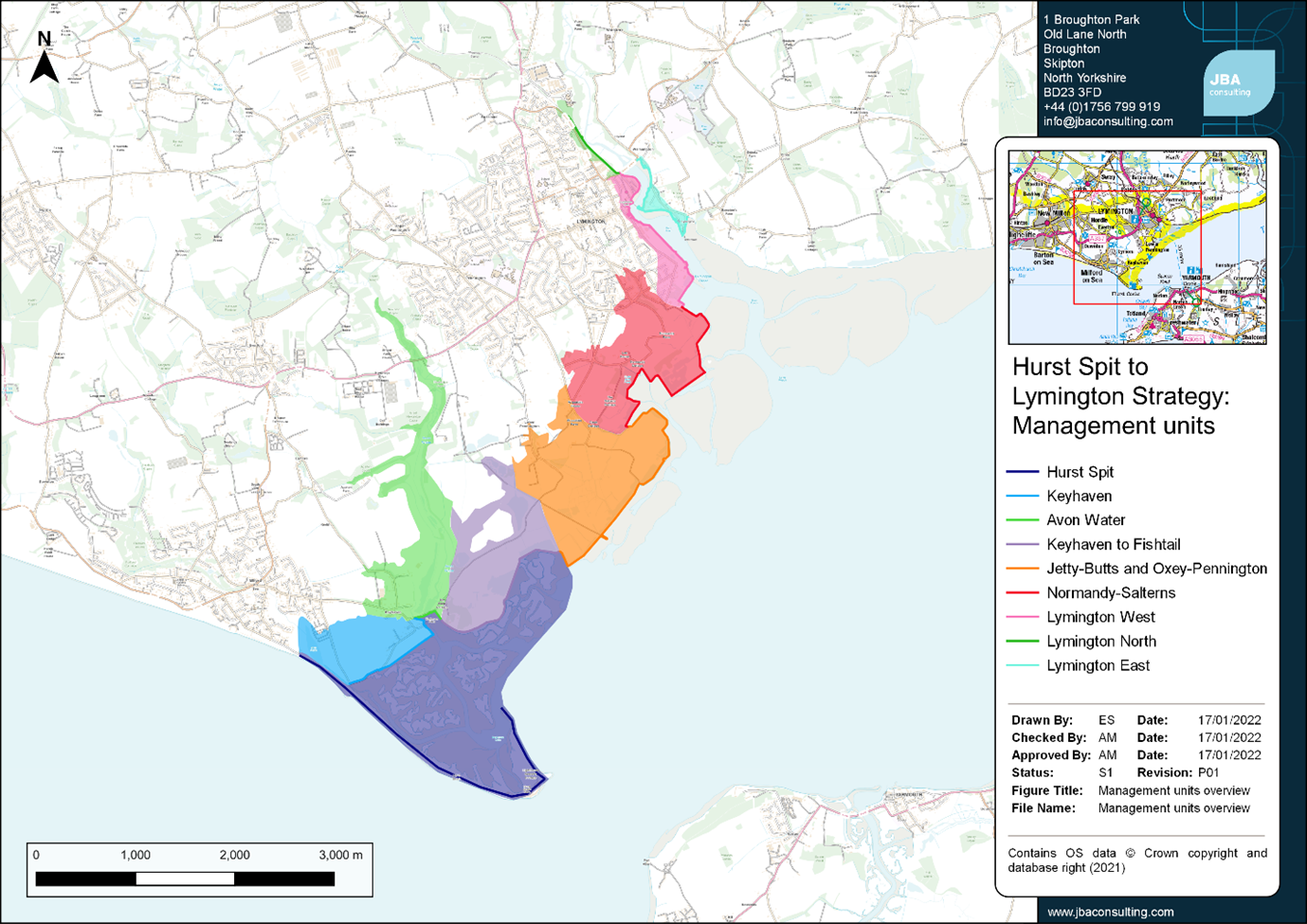 (Image above) Hurst Spit to Lymington Strategy Management Units
What
The Hurst Spit to Lymington Strategy aims to investigate how to respond to the significant challenges facing this area of coastline now and in the future.
A key purpose of a strategy is to recommend options to manage erosion and coastal flood risk which are sustainable in the longer term.  It will outline a programme of future projects whilst also providing the high-level justification for that future work.
As the defences are likely to require work at different points in time, a strategy will allow a phased approach to deliver suitable work.  It will also highlight when investment is required to help draw in the significant external funding required at the appropriate time. 
This strategy will look forward to the next 100 years and appropriately explore what an adaptive coastline could and should look like. This is the start of a very forward-looking strategy that we hope will provide opportunities to protect, strengthen and enhance the environment in this area for future generations.
Coastline characteristics
The Hurst Spit to Lymington coastline is characterised by large areas of low-lying coastal habitats, including mudflats, saltmarsh and vegetated shingle.
Image below: low tide near the sea wall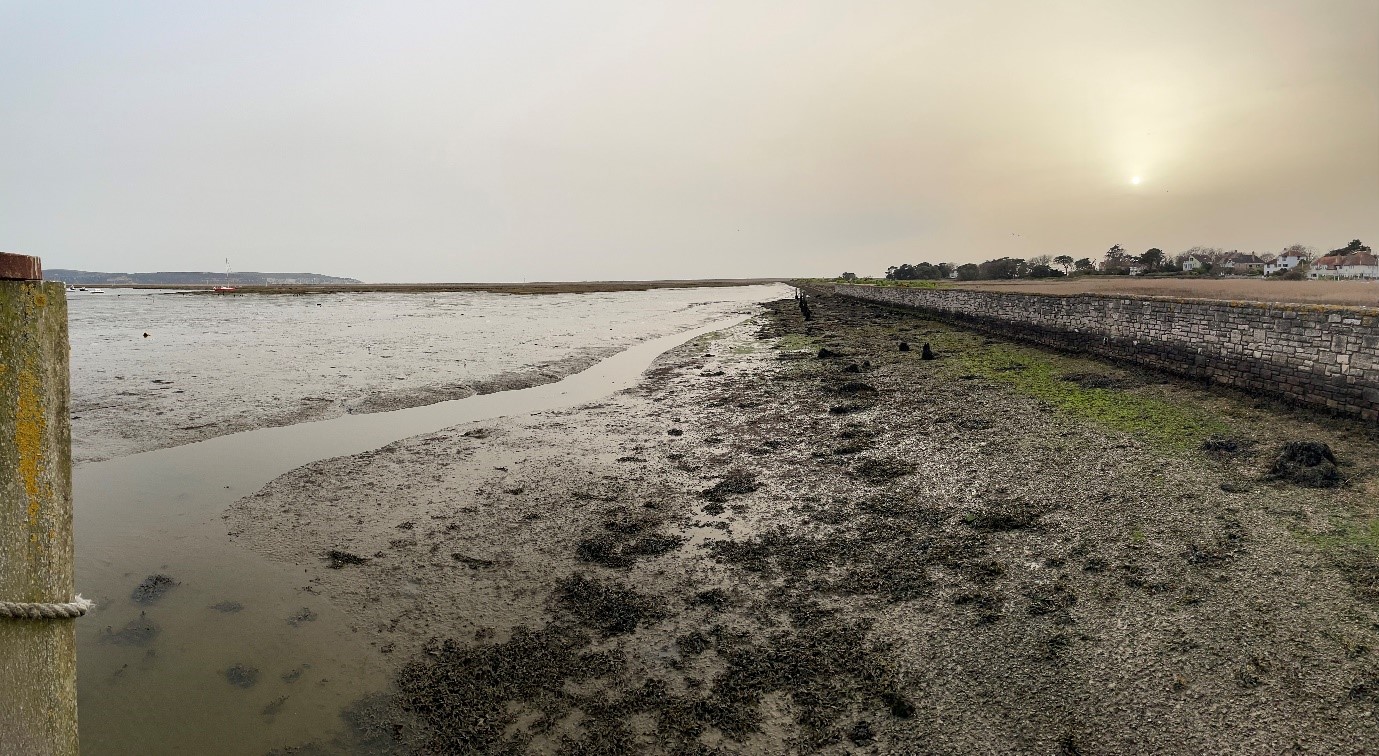 Image below: Saltmarsh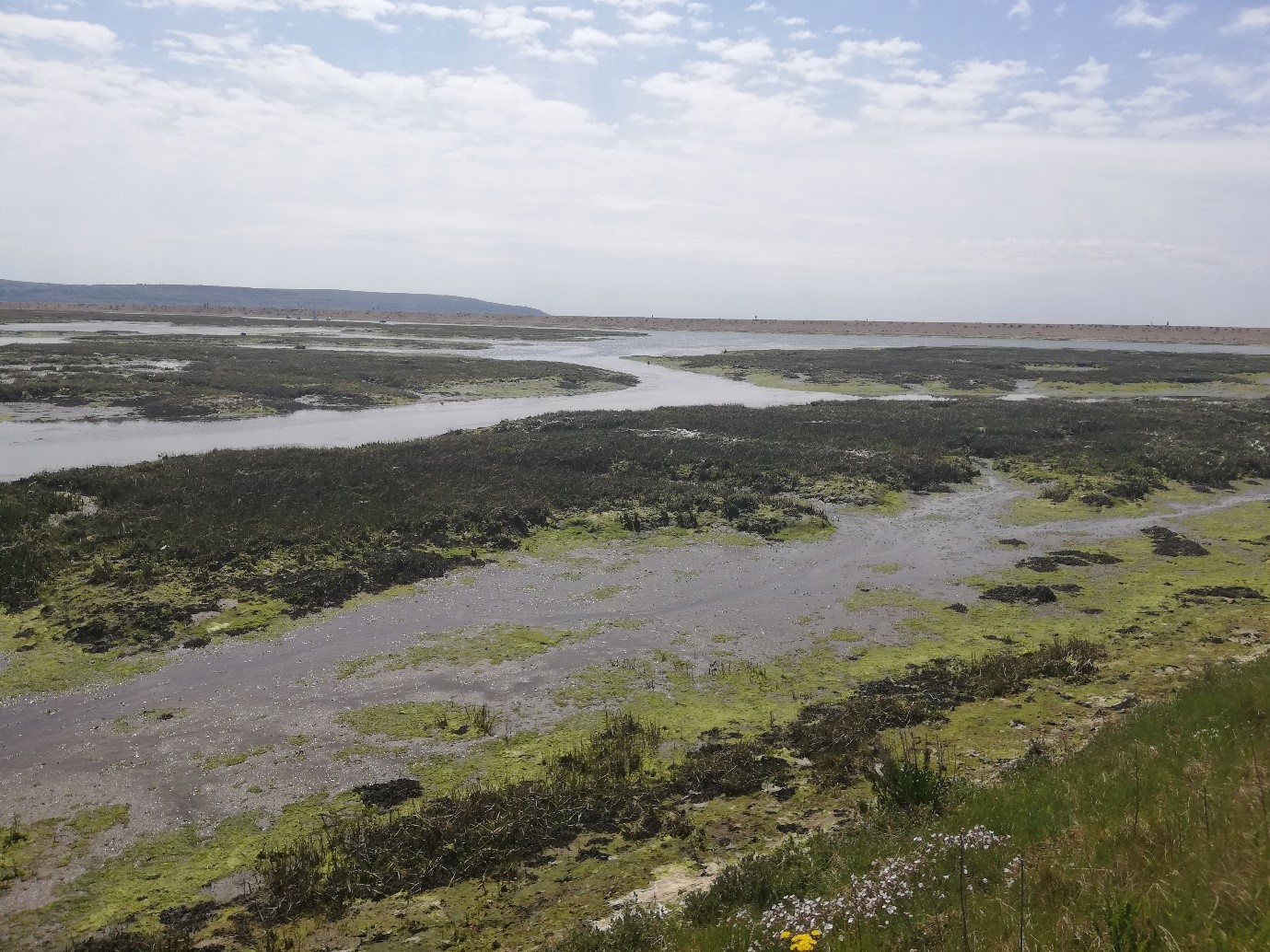 The existing defences, as well as protecting local communities, protects large areas of coastal grazing marsh and coastal lagoons.
Image: Lagoon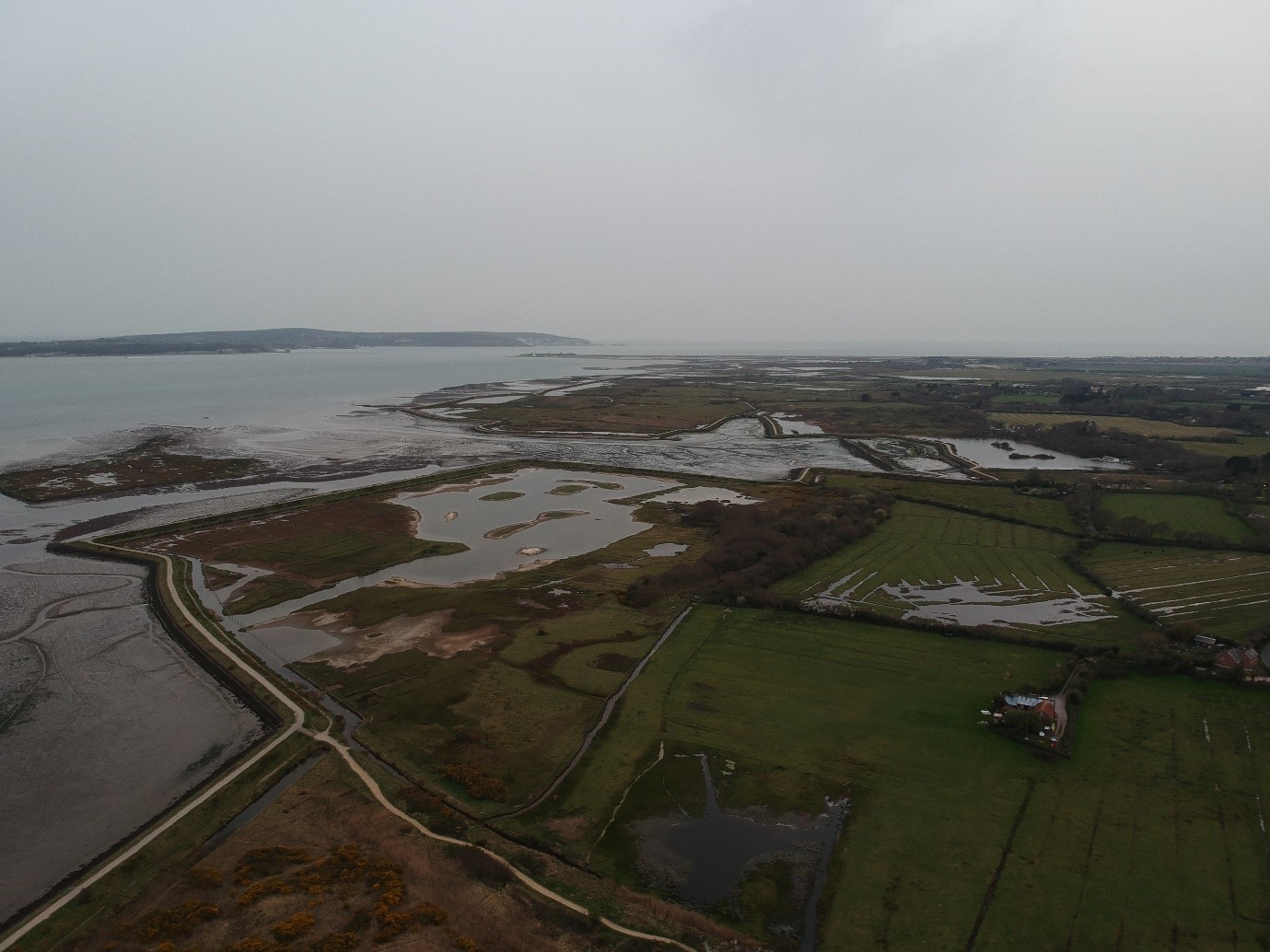 The habitats and the species which can be found along this section of coast are of international importance. The rich biodiversity creates the stunning landscape, which is accompanied by cultural and historical heritage of significant status. The area attracts substantial visitor numbers and is enjoyed by a range of recreational users, for activities such as walking, sailing and fishing. These factors, along with natural coastal processes, will need to be carefully considered as the strategy develops.
Flooding
The predominant flood risk is from the sea; however, risk of river flooding is also present, as well as a risk of surface water flooding in the more built-up areas. This strategy will investigate all local flooding mechanisms to ascertain if a response is required.