Overview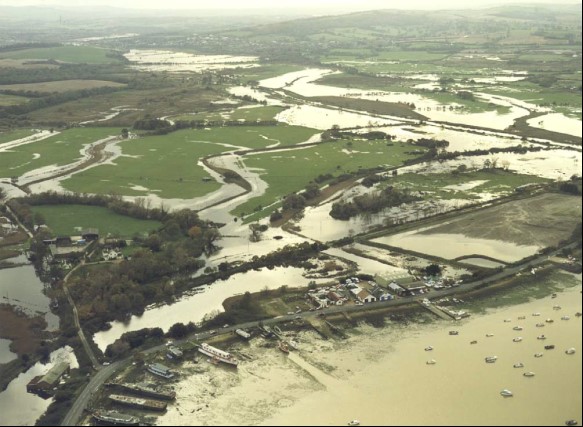 Welcome to the Embankment Road (Bembridge) Coastal Defence Scheme Information Page.
The Environment Agency have created this page to provide easy access to information on the Embankment Road (Bembridge) project, one of four priority coastal defence projects on the Isle of Wight. The Environment Agency will be updating this site as the project progresses, so please keep checking for what's new.
If you would like to be added to our mailing list to receive updates on this project or any other of the Isle of Wight coastal defence projects, please email us and let us know which projects you are interested in. 
For information about other coastal defence projects on the Isle of Wight see here.
Latest updates:
Please find our latest briefing update issued in March 2023 here
Please get in touch if you would like to recieve this document in a different format.
Background
The Environment Agency in partnership with the Isle of Wight Council, with expert support from JBA Consulting and VolkerStevin, is exploring a sustainable future for the coastal frontage at Embankment Road, Bembridge Harbour. This frontage stretches between the settlements of St Helens and Bembridge on the north east coast of the Isle of Wight, with a focus on the area from Bembridge Sailing Club in the east to St Helens sluice gates in the west. This is shown by the red line on the map.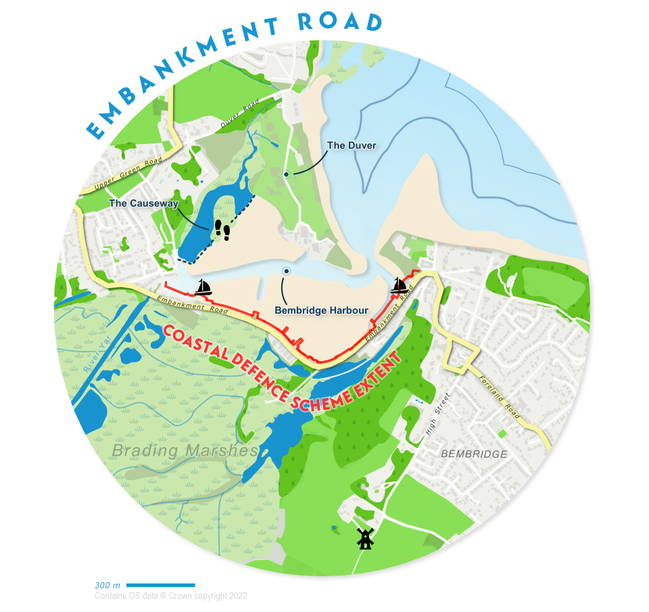 The coastline around Embankment Road and the inland habitats it protects is characterised by a variety of low-lying coastal habitats including saltmarsh, mudflats, saline lagoons as well as grassland and woodland in the Eastern Yar valley. The habitat and species which can be found along this section of the coast are of international importance, providing a landscape with rich biodiversity and cultural heritage enjoyed by a range of recreational users for activities such as bird watching, walking, fishing and sailing.
The Embankment Road project aims to investigate the challenges facing this area of coastline now and in the future, and to develop opportunities to protect and enhance the environment for future generations. Options being considered involve repair of the Embankment Road defences in the short term, and a study to determine the most appropriate way of managing the coastline over the longer term, for the next 100 years, as the risk from sea level rise increases.
Frequently Asked Questions can be found here.
Get in touch
Thank you for visiting our project page.
Please contact us:
By email: IOW_FDschemes@environment-agency.gov.uk
By post: Environment Agency, Romsey Office, Canal Walk, Romsey, SO51 8DU
By phone: 03708 506 506
If:
you are not able to access any of the information on this page.
you have any comments or feedback on our information page.
you have any questions or concerns about the project.
If you would like to be added to our mailing list, please email us.
For more information on how we will use and share your data, please see our Privacy Notice and our Personal Information Charter