Overview
Ponteland has experienced flooding from the River Pont in previous years. In order to reduce flood risk, the Environment Agency maintains a range of assets in the area, such as flood walls, flood embankments and pumping stations.
Construction started in September 2020 to install a new piled flood wall. The main flood wall is now complete, some minor work is still to take place.
The Ponteland Flood Alleviation scheme will better protect more than 250 homes in the town
The Environment Agency is working to provide environmental enhancement benefit by planting a diverse mix of aquatic plants on the wet side of the wall along with 250 trees and a wildflower border at Ponteland Community Primary School.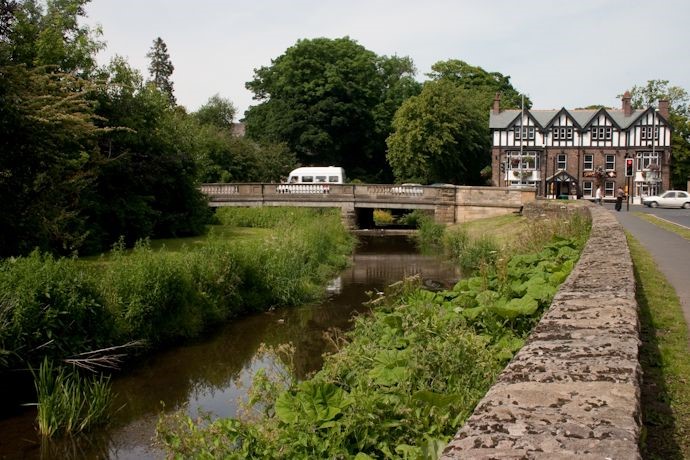 What have we done so far?
Work on the flood scheme in Ponteland began in September 2020, this included replacing the existing flood defences on private land along the south bank of the River Pont, between the Memorial Hall footbridge and Callerton Burn Pumping Station.
The previous assets were a mixture of brick clad concrete walls and earth embankments. The new flood wall is one continuous sheet piled wall, cased with a stone effect and coloured concrete to complement the existing local environment. The wall will protect more than 250 properties in the town.
The new flood defences are being built with climate change in mind which allows for the walls to be raised in future if needed.
Work is due for completion in the summer of 2021.
Upstream: new piled flood wall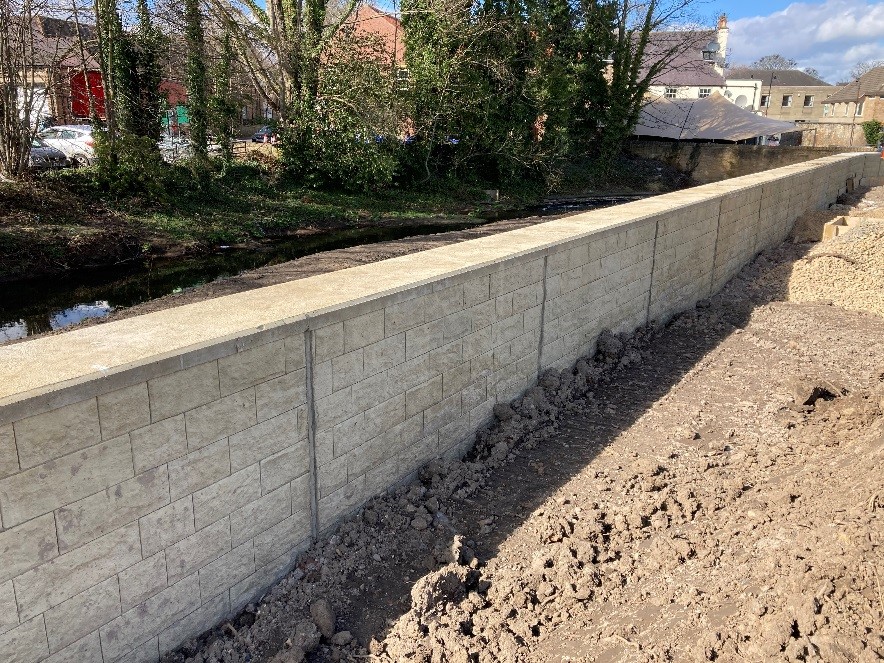 Downstream: new piled flood wall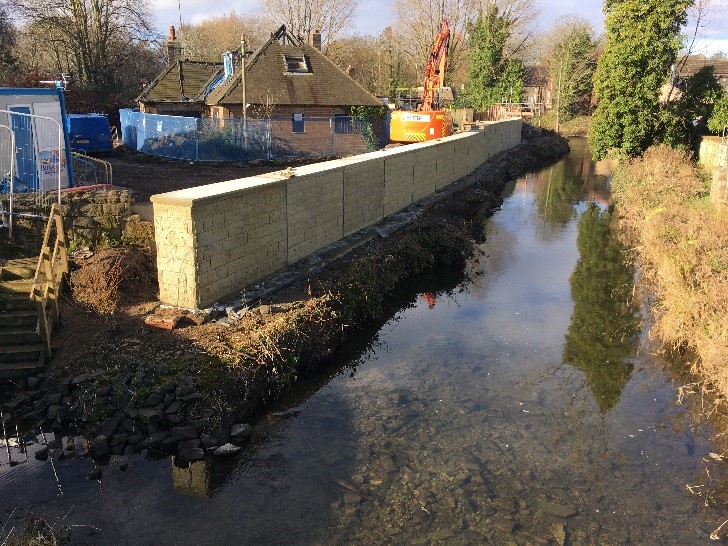 Panoramic views


What happens next?
Final stages of work are now underway to install soft river bank margins, along with re-profiling and planting the wet side area of the wall to increase habitat diversity adjacent to the river.
To facilitate the work, a number of trees were removed from private land along the River Pont. To mitigate the loss, approximately 30 trees will be replaced onsite on the dry side of the wall onsite. These trees will be set back from the wall and be planted in October once the contractors have left site.
An additional 250 trees and a wildflower border have been planted offsite at Ponteland Community Primary School, The planting includes a mix of native oak, hazel, rowan and birch on one side and an avenue of flowering crab apple and cherry trees along the opposite side. There will also be a wildflower border to add colour and additional habitat.
Ponteland Community Primary School: tree planting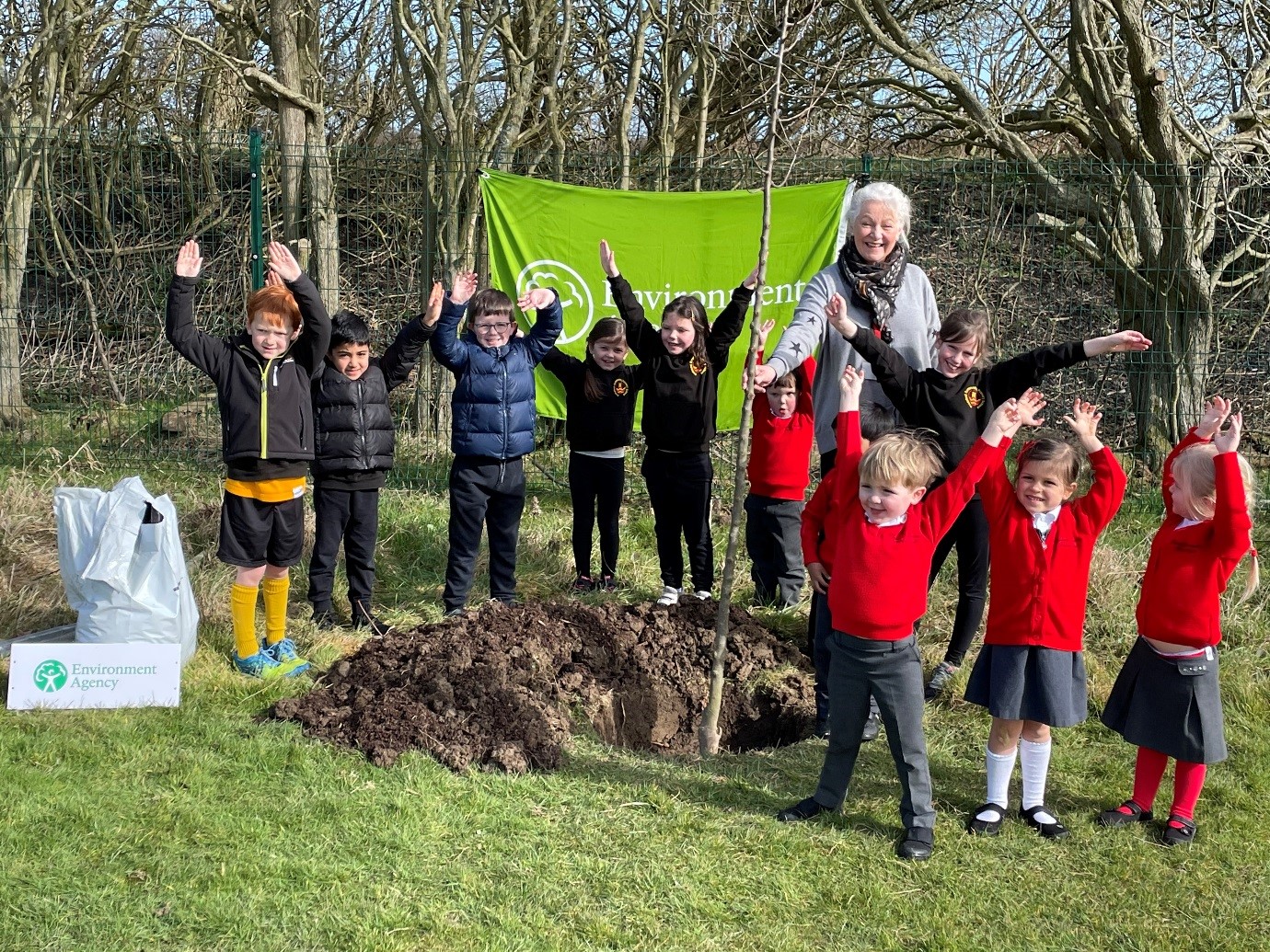 Tree planting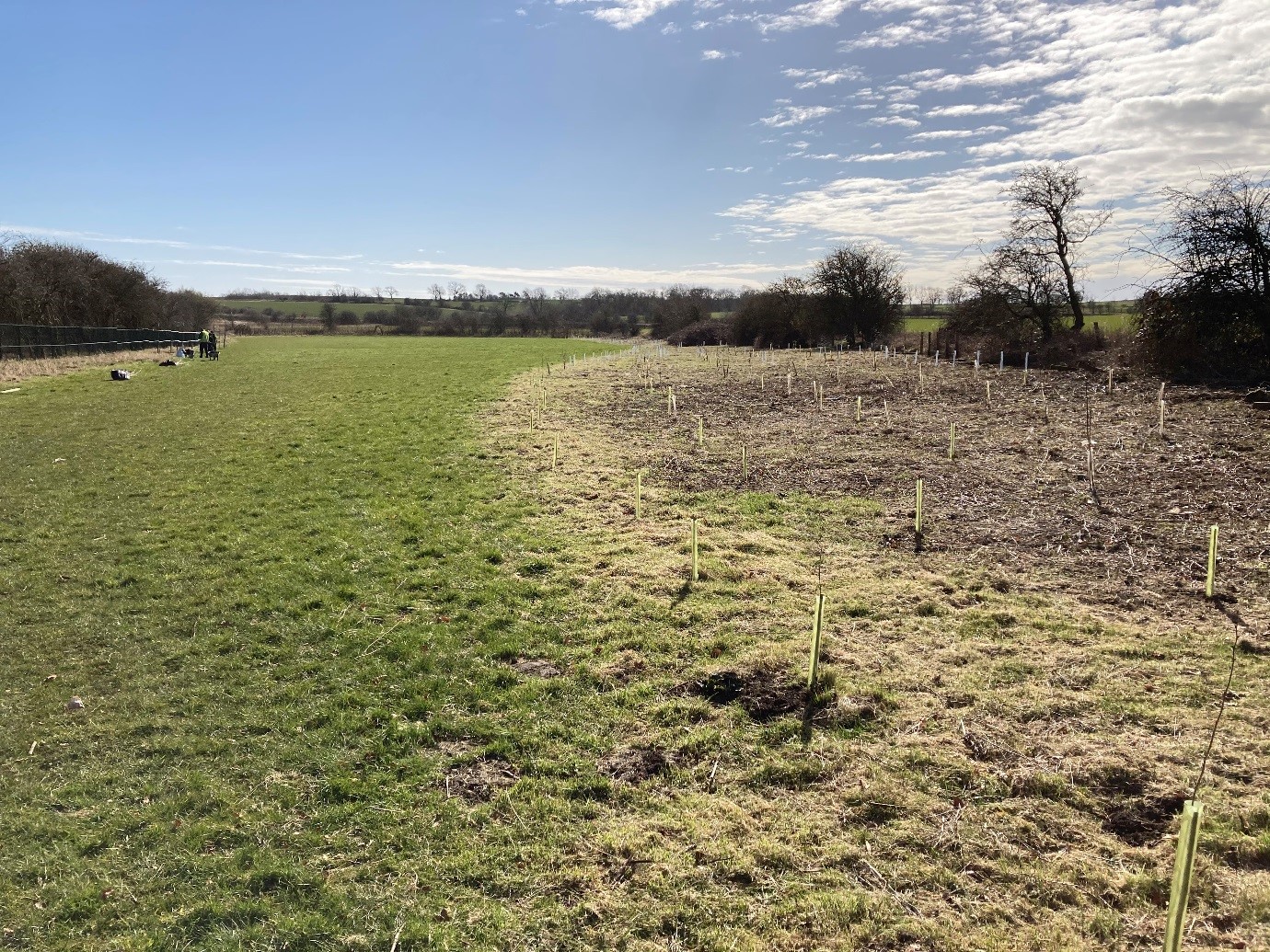 Tree planting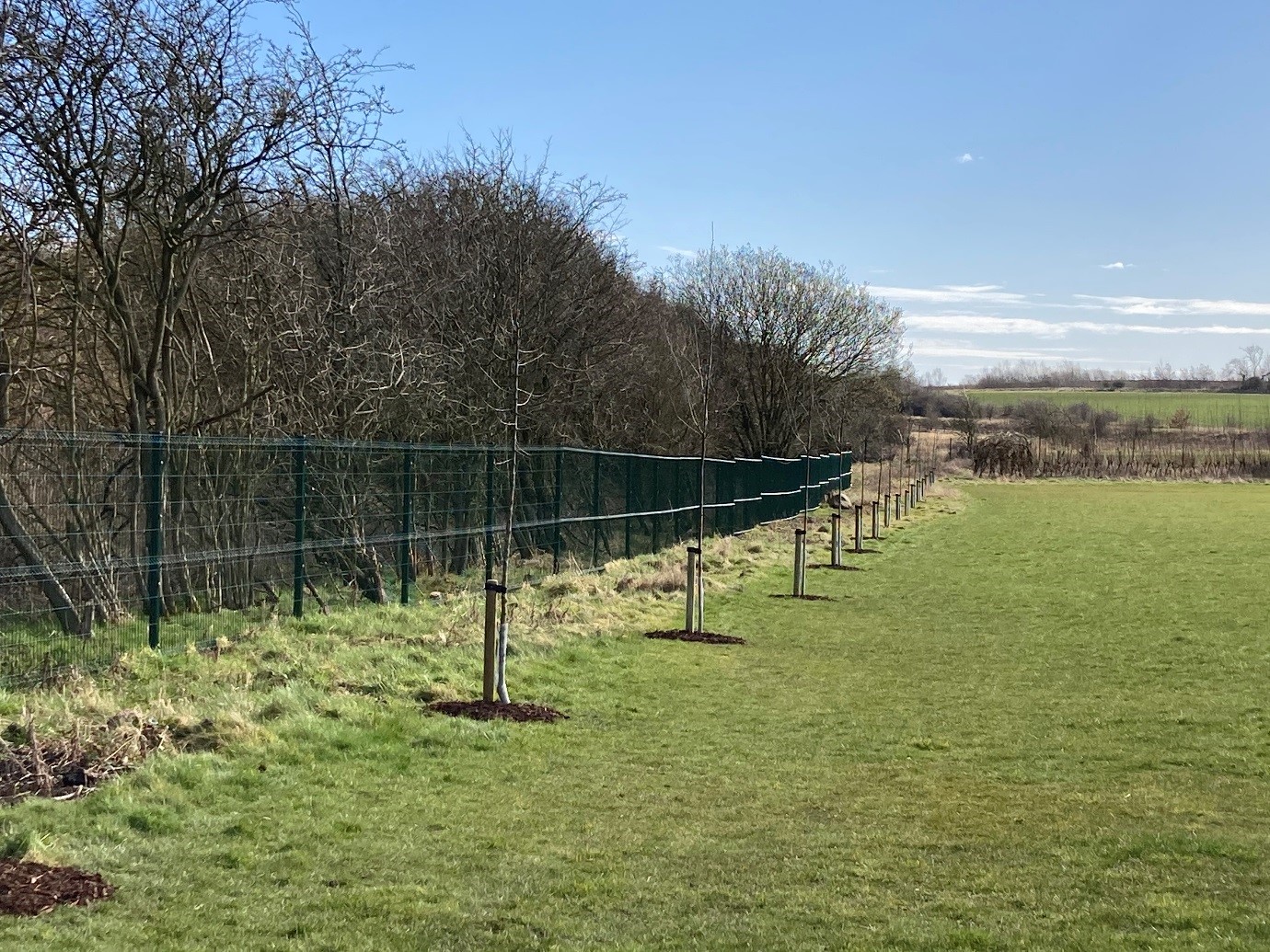 Please contact us with any queries
For any queries on the scheme, please email Kirsty Harwood, Project Manager, at enquiries@environment-agency.gov.uk.
Please reference Ponteland Flood Alleviation Scheme in your email subject.
Improve your resilience to flooding:
To find out if you are living in a flood risk area and for information on how to sign up for flood alerts, visit https://flood-warning-information.service.gov.uk/warnings