Overview
Welcome to our information pages for the Nenthead Mine Water Treatment Scheme.
Site pages
Scheme Overview (please continue reading below)
Scheme Overview
The Environment Agency and Coal Authority are proposing to build a treatment scheme to remove the metals in the water discharging from the Caplecleugh and Rampgill Levels before they get into the river, improving the environment for people and wildlife.
The River Nent is the most metal polluted river in northern England. This pollution by cadmium, lead and zinc comes from several different sources and impacts aquatic wildlife, water and sediment quality for up to 60km along the River South Tyne and into the Tyne Estuary.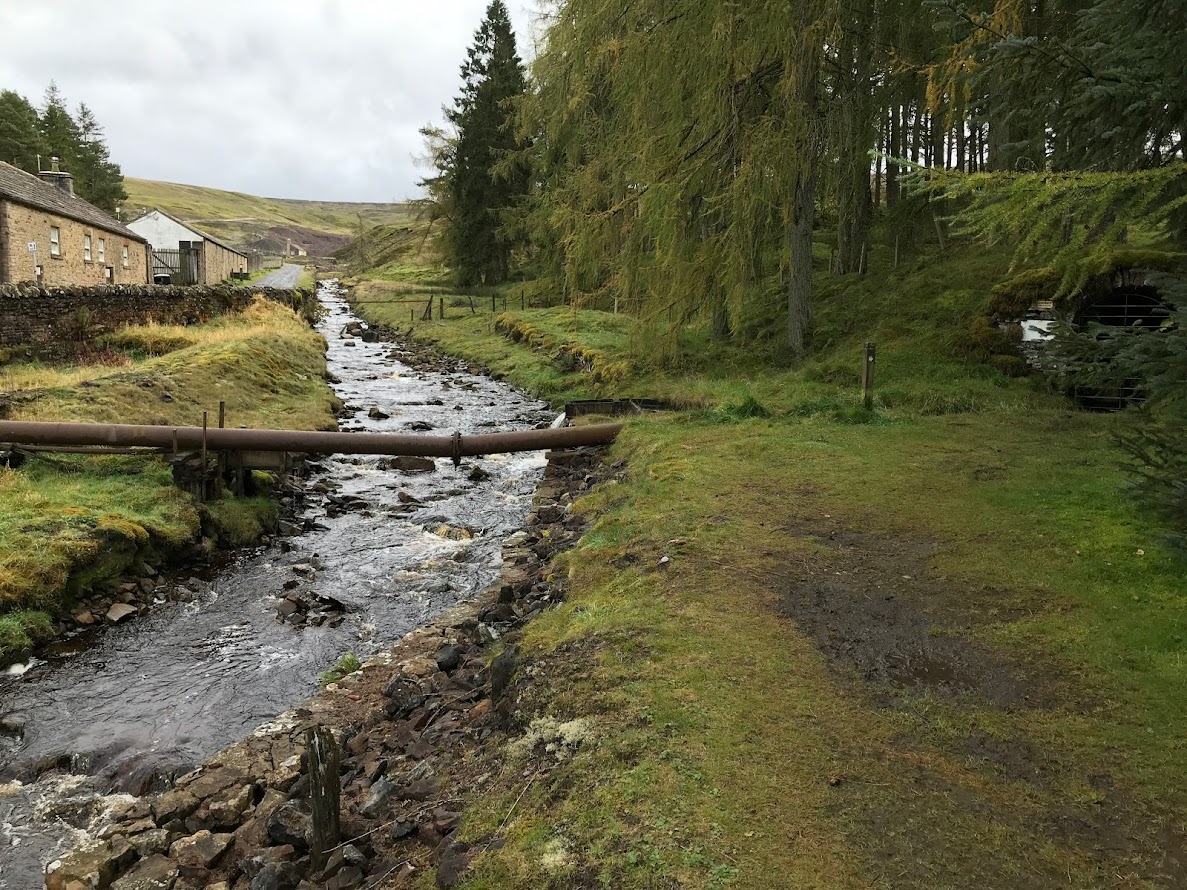 Monitoring by the Environment Agency shows that the water draining from the Caplecleugh and Rampgill Levels (abandoned mine water drainage tunnels or adits), are two of the most significant sources of pollution along the River Nent. By treating these two mine water discharges, we can remove between 30 and 75% of the zinc found in the River Nent at Alston.
Following discussions with the public and other stakeholders, proposals are being developed for a mine water treatment scheme to be built on the former Nenthead mine site adjacent to the Handsome Mea reservoir. For more information about how we chose this site, please see here.
The proposal is to capture the mine water from the Caplecleugh and Rampgill Levels near the Nenthead mines car park, and pump it up to treatment ponds near to Handsome Mea reservoir in an underground pipeline. Once the metals have been removed, the treated water will be returned to the River Nent.
Latest Update 
We are continuing to work on the proposed mine water treatment scheme at Nenthead that aims to improve water quality in up to 60km of polluted rivers. We have revised our timetable and are now expecting to be ready to submit a planning application in late 2023 or early 2024, once final designs have been developed.   
We will continue to share information about the proposals and listen to comments from local residents and other stakeholders. 
Our next community event will be held on the 21 November 2022 in Nenthead Village Hall. A drop-in session will run from 1pm to 5.30pm where you are welcome to call in at any point to discuss proposals with members of the project team. A minuted question and answer session will then be held from 6pm to 8pm. 
For more details on recent progress, please see our latest newsletter that has been posted to all properties in Nenthead and emailed to people who have signed up.
Please also see our 'Frequently Asked Questions' webpage or PDF document here, or get in touch with us if you have any further questions.