Overview
The Regional Flood & Coastal Committees (RFCCs) are committees established by the Environment Agency under the Flood and Water Management Act 2010. These bring together members appointed by Lead Local Flood Authorities (LLFAs) and independent members with relevant experience for 3 purposes:
to ensure there are coherent plans for identifying, communicating and managing flood and coastal erosion risks across catchments and shorelines.

to promote efficient, targeted and risk-based investment in flood and coastal erosion risk management that optimises value for money and benefits for local communities.

to provide a link between the Environment Agency, LLFAs, other risk management authorities, and other relevant bodies to engender mutual understanding of flood and coastal erosion risks in its area.
There are 12 Committees in England and each has a Chair appointed by Defra. The Thames RFCC covers the River Thames catchment from Oxfordshire in the west, through London to Essex.  It covers an area from Northamptonshire and Hertfordshire in the north and to Surrey and West Sussex in the south.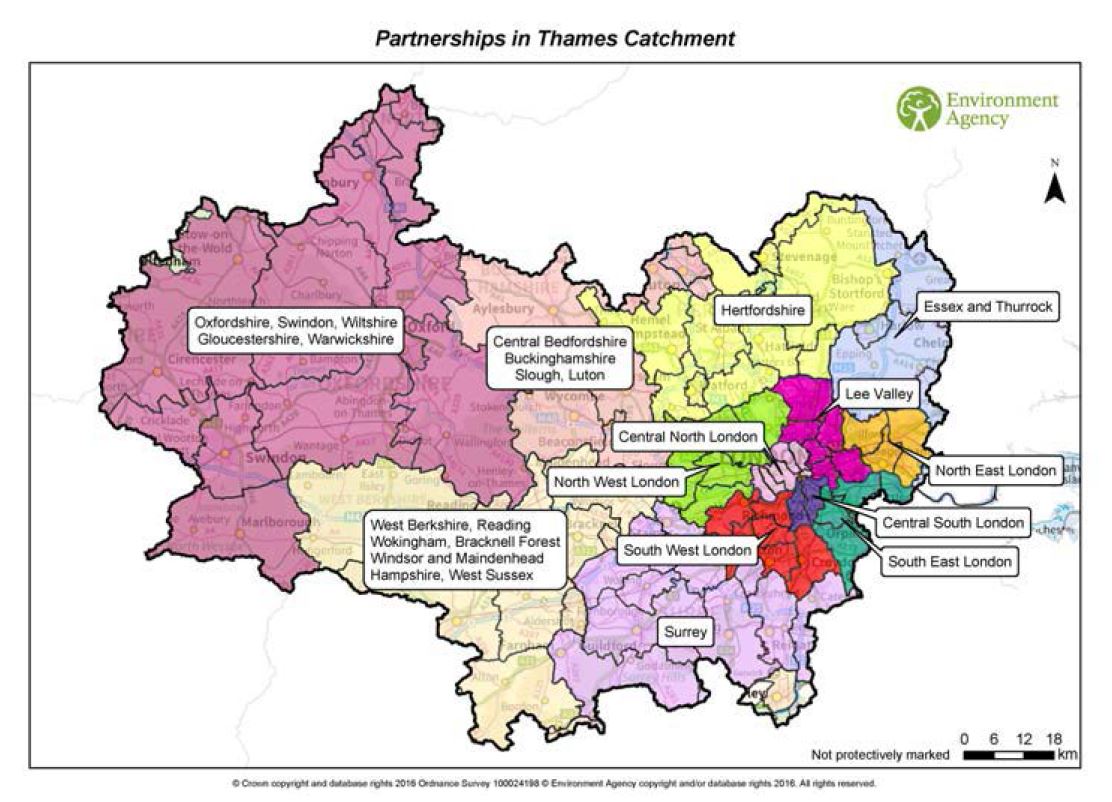 The following local government reorganisations mean a change to the Constituent Authority Membership of the Thames Regional Flood and Coastal Committee is required:
On 31 August 2018 the Northamptonshire Local Government Reform Proposal was submitted for consideration by Government. The Proposal is for two new unitary authorities to be formed (West Northamptonshire and North Northamptonshire), coming into existence on the 1 April 2020.

On 1 November 2018 James Brokenshire (Secretary of State for Ministry of Housing, Communities and Local Government) announced the decision to create one new unitary authority in Buckinghamshire, subject to parliamentary approval. This authority will replace the existing five councils and come into existence on the 1 April 2020.
Each new authority will deliver all local government services in their respective areas including being Lead Local Flood Authorities (LLFAs). The creation of these new authorities has implications for the composition of the Thames Regional Flood and Coastal Committee.
The Thames Regional Flood and Coastal Committee membership includes representation from Northamptonshire and Buckinghamshire County Councils. This membership was signed off by the Secretary of State in 2011. Due to the changes in Northamptonshire and Buckinghamshire, this membership will need to be varied before 1 December 2019 to represent the new councils on 1 April 2020.
Proposal
No changes to the number of independent (Environment Agency appointed) or LLFA Members or to the LLFAs sharing seats.
The existing LLFA shared seat position for Buckinghamshire County Council would be transferred to the new proposed Buckinghamshire Council. Oxfordshire County Council would continue to represent the small part of the proposed West Northamptonshire Council that is within Thames RFCC area.
Given the minor nature of the Local Government reorganisation within a large and complex RFCC there are no other options considered to be appropriate to propose.
Please see the consultation document below for further details, along with a copy of the response form if you would prefer to respond via email or post.
Why your views matter
We are consulting on a proposed option for the RFCC Composition.
The Regional Flood and Coastal Committee Regulations 2011 stipulates a statutory six week consultation period in order to vary the composition of a Regional Flood and Coastal Committee.
To ensure that we have consensus on our proposed scheme of membership we are inviting comments from members of the public and other interested parties.