Overview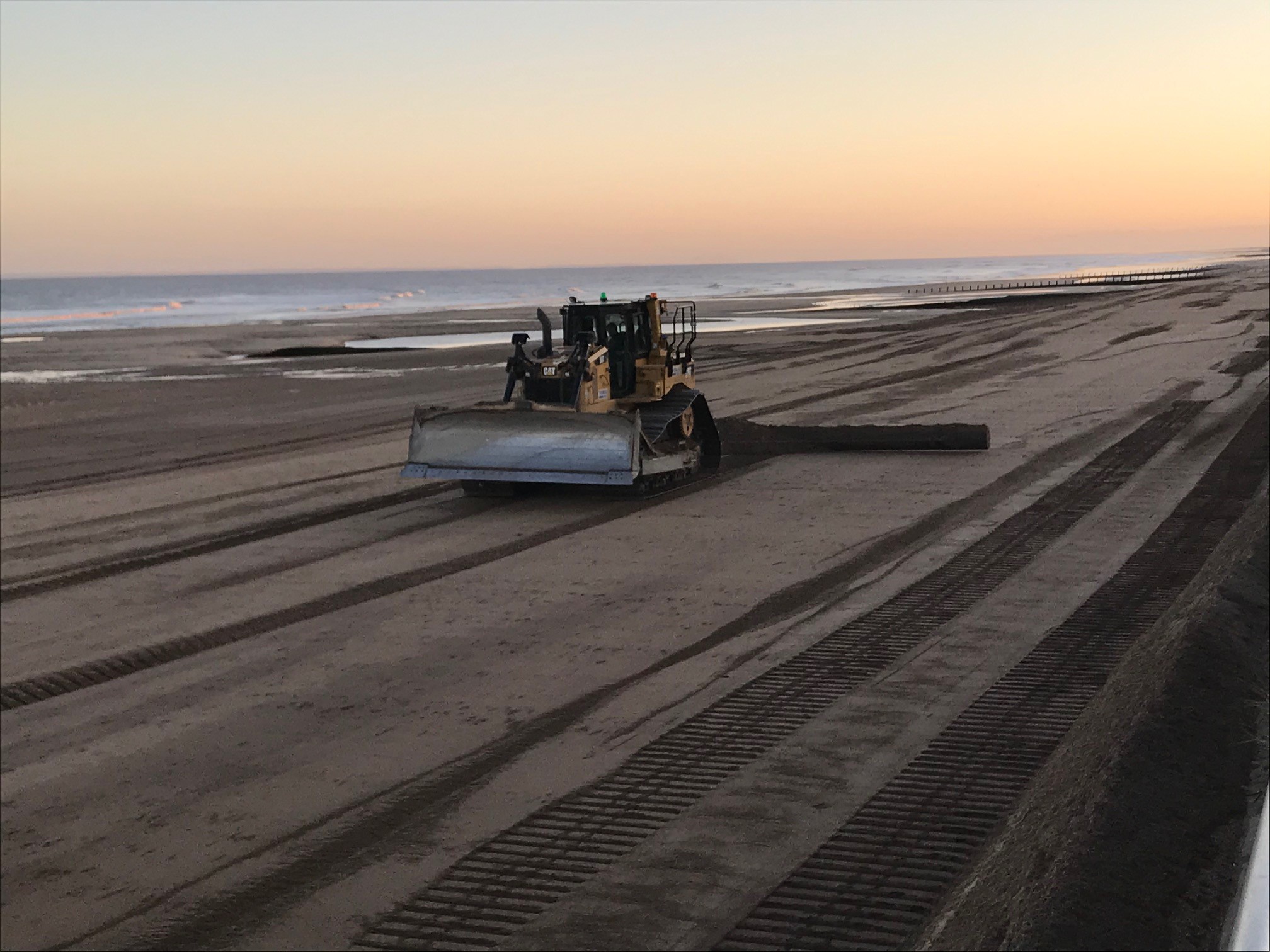 By restoring beach levels lost over the year, the Environment Agency protects its hard sea defences from the impact of waves and tides. The coastline between Mablethorpe and Skegness has benefited from beach nourishment, the present flood risk management approach, since 1994.
Just over 45,000 people live within the Saltfleet to Gibraltar Point Strategy area and each year a further 2.7 million people visit the area generating almost £500 million annually for the Lincolnshire coastal economy. Our flood risk management work in this area is vital for the continued success of Lincolnshire's coastal communities, its bustling tourism industry, and its strong agricultural sector.
As climate change predictions increasingly become reality, it is crucial that we consider and plan for the effects of severe weather and sea level rise throughout our work. We regularly review our flood risk management strategies and plans to ensure we continue to provide a sustainable and affordable future for all.
The Lincolnshire coastal flood plain has had a long history of flooding from the sea and many forms of defence are now in place including sand dunes, seawalls, rock/timber structures and beaches.
Over the last 24 years, we have nourished the beaches in Lincolnshire between Mablethorpe and Skegness with sand to provide a wide defence which reduces the impact of wave action and tides, in combination with the existing hard and soft flood defences. This work has proved very successful in managing tidal flood risk for Lincolnshire. However, our estimates suggest it will not be sustainable to continue with this method of flood risk management in the future due to the increased levels and frequency of sand that would be associated with the effect of climate change.
Our strategy for the next 100 years is adaptable to a changing climate which will enable us to continue to provide and maintain coastal sea defences with healthy beaches for the enjoyment, wellbeing and prosperity of people visiting, working and living in Lincolnshire.
The strategy sets out a plan to change the management regime where we may introduce structures onto beaches, in combination with continued beach nourishment, to form a sustainable flood risk management approach for the next 100 years.
Moving to the new approach will be a gradual process over many years whilst further information to help with the design process is assembled. During this transition period, the existing practice of beach nourishment will continue alongside maintenance of the sea walls and drainage outfalls.
Beach management for 2021-2024 will continue to provide great benefit for people, property, land, and the environment by managing the risk of flooding from the sea. This work will include routine maintenance and investigations.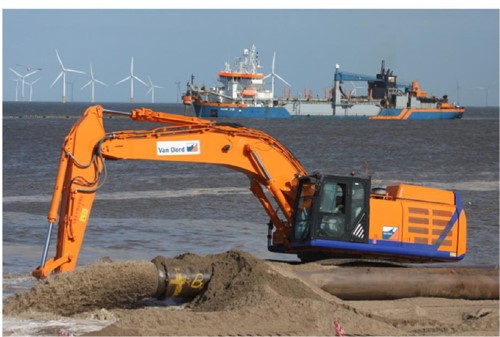 During the Coronavirus pandemic, we are continuing to deliver our Flood and Coastal Risk Management projects where it is safe for our teams and delivery partners to do so. We are following the latest guidance from Public Health England regarding safe working on construction sites.
What's happening now?
This is the first year of works under the new long-term strategy for the Lincolnshire coastline from Saltfleet to Gibraltar Point. Through this strategy, we aim to create a better place for you, for future generations and the environment. 
Working with our contractor, Van Oord we successfully completed this year's beach nourishment work in June. As part of the Saltfleet to Gibraltar Point Beach Management programme, we will be carrying out some asset refurbishment work and investigations throughout the autumn and winter month.
We understand and appreciate that this area is popular with the local community and tourists, especially since the pandemic with lots of people now staycationing, which is why we have chosen this time of the year to complete these works.
We will be working at locations between Skegness and Mablethorpe; Winthorpe, Wolla Bank and in between Sandilands and Huttoft.
We will be working at several locations between Skegness and Mablethorpe at: Winthorpe; Wolla Bank; and between Sandilands and Huttoft.
Residual life testing
We will continue to carry out investigation work on existing structures. This year we will be undertaking a geological survey of the land beneath the beach in-between Saltfleet to Gibraltar Point. We will do this using a cone penetration testing method at points along the coastline. This work be carried out throughout the winter months.
Winthorpe
We will be blocking the two old access tunnels that run underneath the splash deck using block work to create a more permanent and watertight seal. The splash deck will remain open to the public. Work is planned to start towards the end of October and will take approximately 4 weeks to complete.
Wolla Bank
We will be redressing the access road from Roman Bank to the car park. The road will be planed, strengthened with a layer of geotextile material and dressed with a granular topping. the access road to the car park and the car park itself will be closed during the works.  We will use advanced warning signage and directions to the other car parks in the area.  Some localised beach access points may also be closed off temporarily. This work is expected to start in mid-November and will take approximately 4 weeks to complete
Sandilands – Huttoft
We will be carrying out some maintenance work to and around the splash deck which will include repairing any trip hazards and resealing the construction/ expansion joints on the splash deck itself. we will need to close off sections of the splash deck so that the works can be completed safely.  Alternatives arrangements for public access will be implemented temporarily This work will start early in the new year and will take approximately 7 weeks.
If you have any questions about these works, don't hesitate to contact our Engagement Officer Monica Stonham email – LNenquiries@environment-agency.gov.uk or telephone – 07534 457348.