Overview
The Lower Mole Flood Alleviation Scheme ('the Scheme') is reaching the end of its designed life. It needs refurbishing to maintain the standard of flood protection and to ensure it's the best possible scheme for the environment, people and wildlife.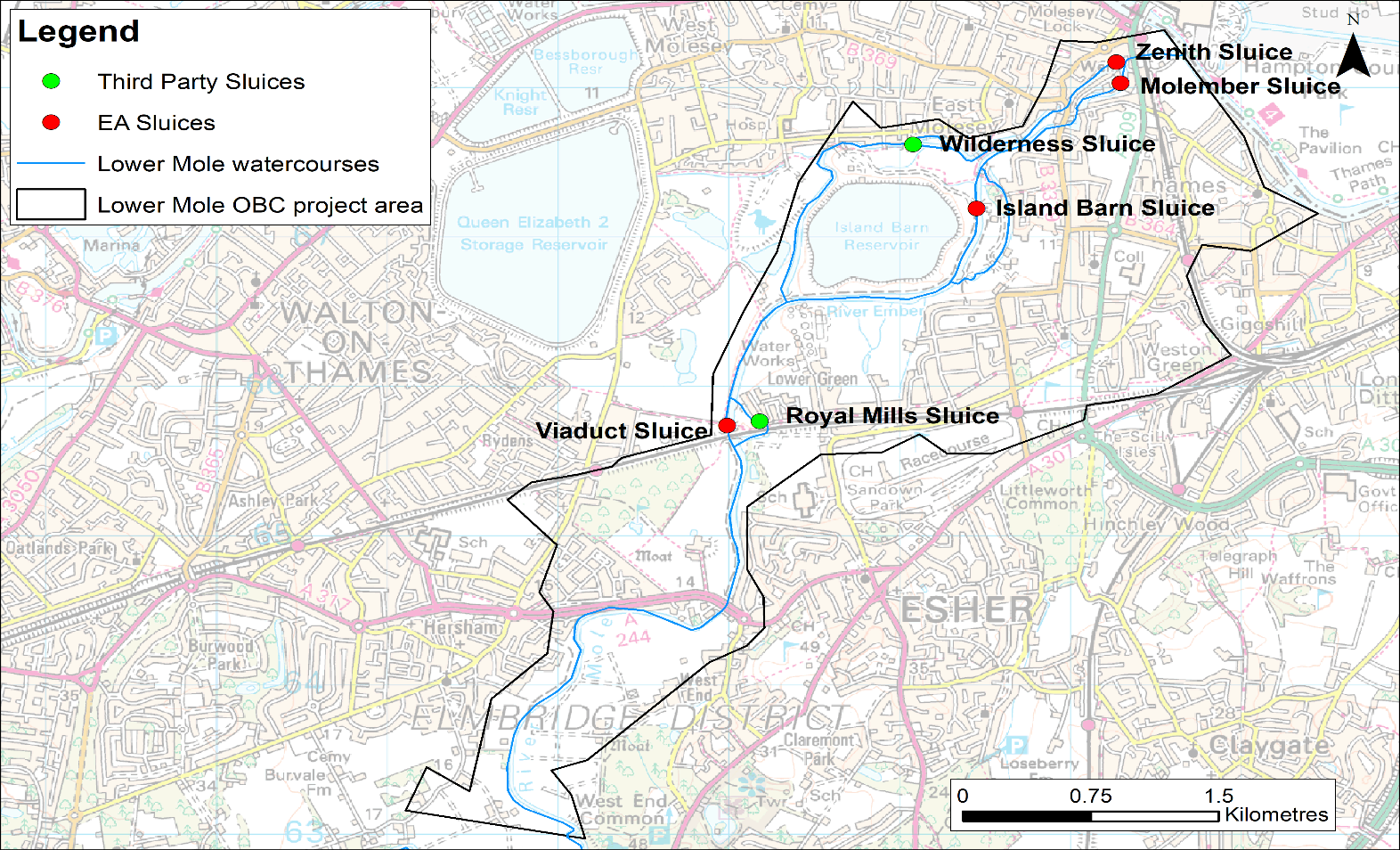 Map of existing Lower Mole Flood Alleviation Scheme
The Scheme was constructed after a major flood event in 1968 when several thousand properties and businesses along the Lower Mole in Molesey and Hersham were flooded. The Scheme modified the original watercourse and became operational in 1989. It has been protecting 3000 homes and businesses ever since.
The Scheme is currently composed of sections of engineered channel, embankments and 3 river level control structures (sluices) which are owned and operated by the Environment Agency and are situated within the engineered flood relief channel. These sluices are known as Viaduct, Island Barn and Molember and are designed to manage flood flows, reduce the risk of erosion and maintain water levels throughout the engineered channel of the Lower Mole.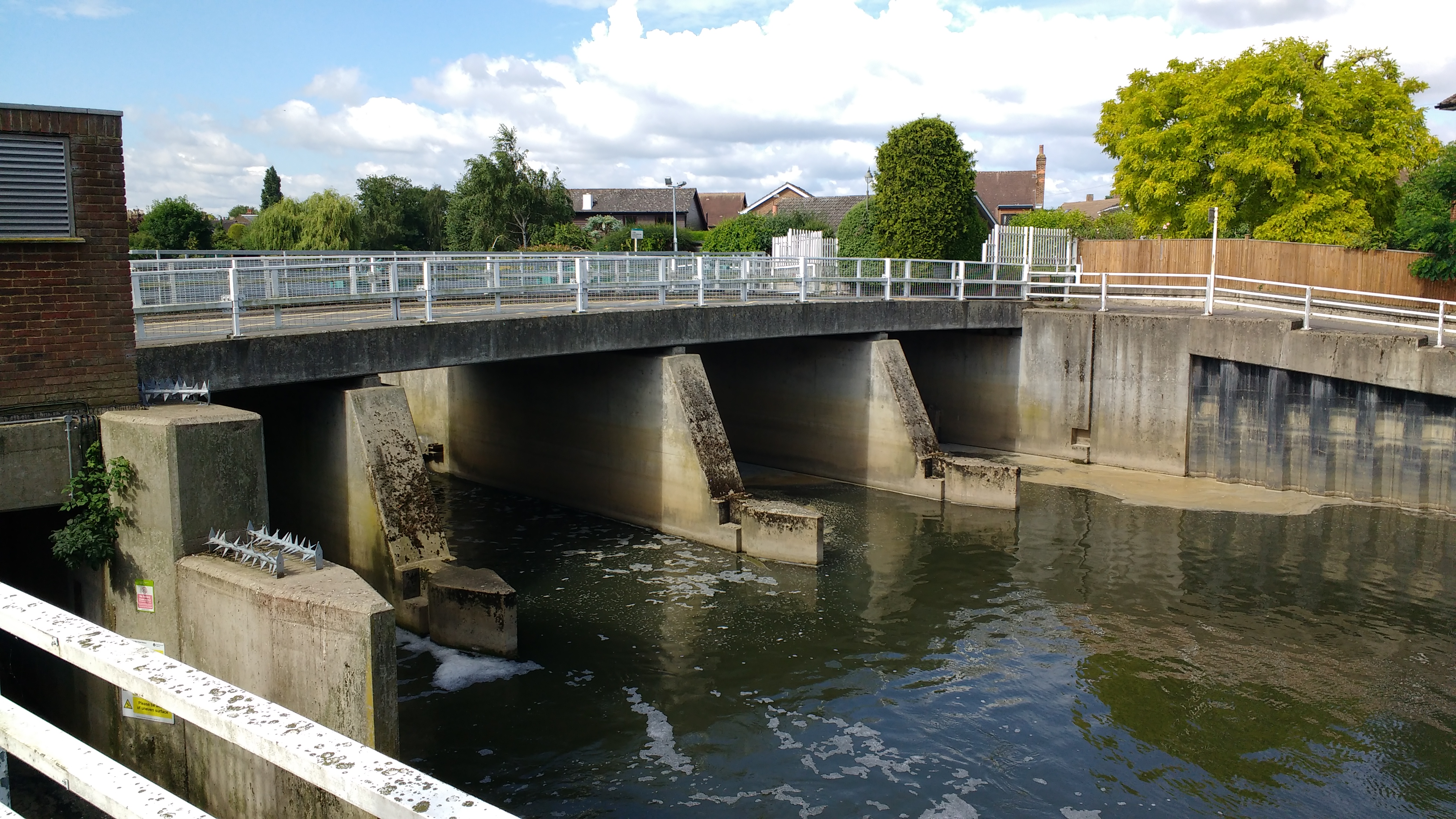 Molember Sluice
The Scheme has 3 other sluices along its length which are not situated within the engineered channel. These are called Royal Mills, Wilderness and Zenith. We own Zenith, however Royal Mills and Wilderness are not owned by the Environment Agency.
There are a number of other structures which form part of the Scheme, including outfalls, flood walls retaining walls, bridges, engineered channels and embankments.
Over the past 5 years we have had to carry out emergency works to the deteriorating and aging sluice gates, to ensure the Scheme continues to perform as designed.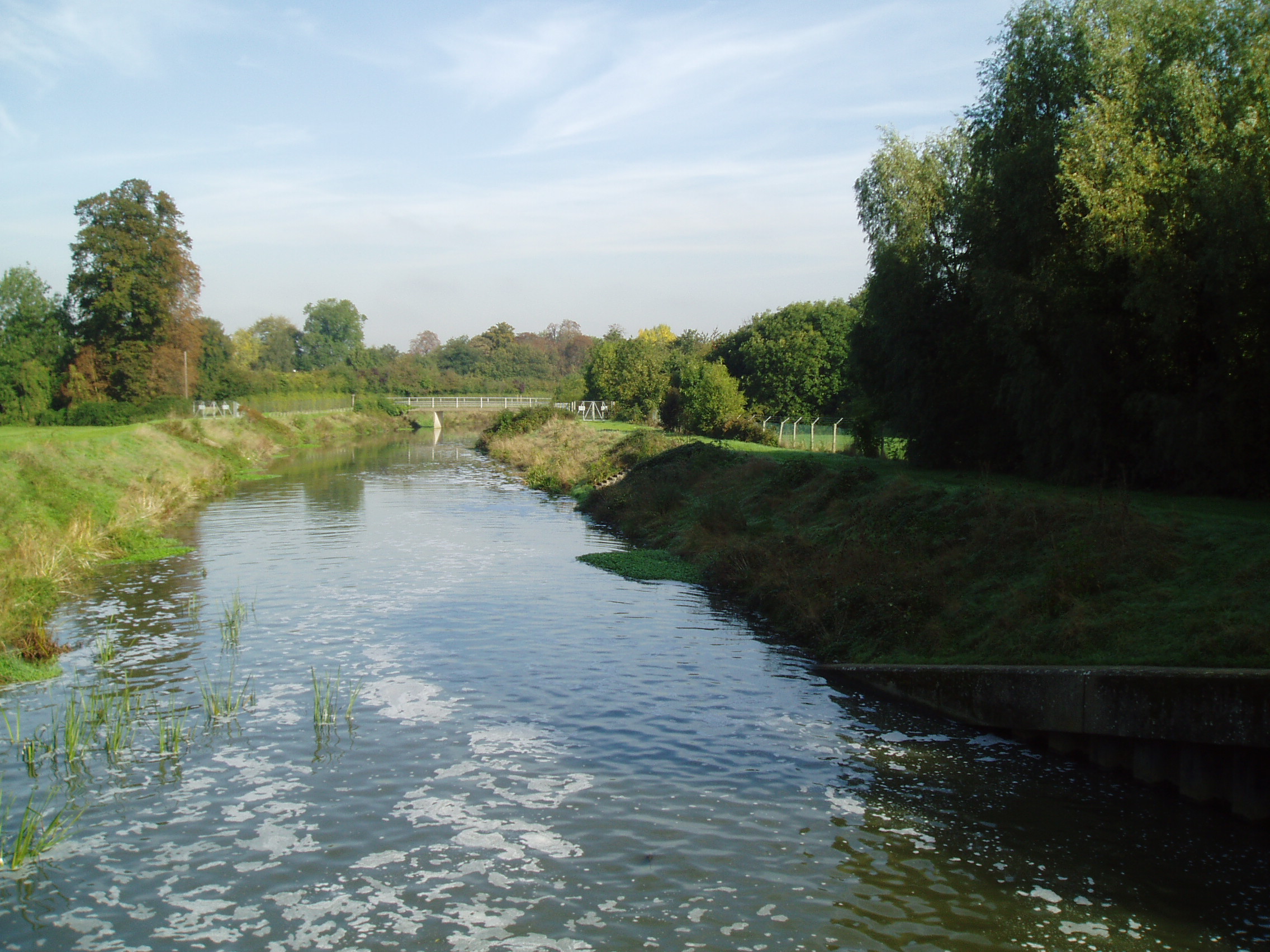 Lower Mole downstream of Island Barn Sluice
What we are proposing
We are currently exploring options to improve the Lower Mole Flood Alleviation Scheme, to give it a new lease of life and ensure the current standard of flood protection is maintained into the future. We are also assessing what improvements can be made for wildlife, including protecting fish and eel populations and allowing fish passage to the River Thames. These improvements could mean changes to water levels in sections of the river and/or changes to how the Scheme structures currently look.
Options we are exploring include:
| | |
| --- | --- |
| refurbishment of sluice gates | |
| decommissioning some of the sluice gates | decommissioning of some outfalls |
| protection against erosion from high flows | naturalisation of the river |
| | a combination of the above. |
How you can help
We would like to hear your views and gain your local knowledge to ensure our improved scheme is the best possible for the environment, people and wildlife. We want to know what you value about the Lower Mole Flood Alleviation Scheme and what improvements you would like to see in the future.
Please send us your comments by 11 February 2019 to:
FASProject.LowerMole@environment-agency.gov.uk
or write to:
Lower Mole Flood Alleviation Scheme, Environment Agency, Orchard House, Endeavour Park, London Road, Addington, West Malling, Kent, ME19 5SH.
Next Steps
We will use your comments to inform our shortlist of options. We will address any questions or concerns you may have in our 'Project Update and FAQs' which we'll send to our mailing list and publish on this website by 31 March 2019.
For more information on how we will use and share your data, please see our Privacy Notice below and our Personal Information Charter.