Overview
Updated April 2019
Our planning application is with the Local Planning Authority, Central Bedforshire Council. We hope to have a decision on our plans in the near future. For more details about the scheme, please see the inofrmation below.
Background
Luton has a long history of flooding from the River Lea and its tributaries, in particular where the Houghton Brook joins the River Lea around Toddington Road. During one of the most recent flooding events in 2007, Luton Central Fire Station, the A6, local roads and Wardown Park where all impacted by flood water.
Our plan will benefit over 600 residential and commercial properties who will have improved protection from flooding in Luton. Our plan will also provide protection to key roads and other infrastructure in Luton. The photo below shows Wardown Park, from New Bedford Road, in flood in 2014.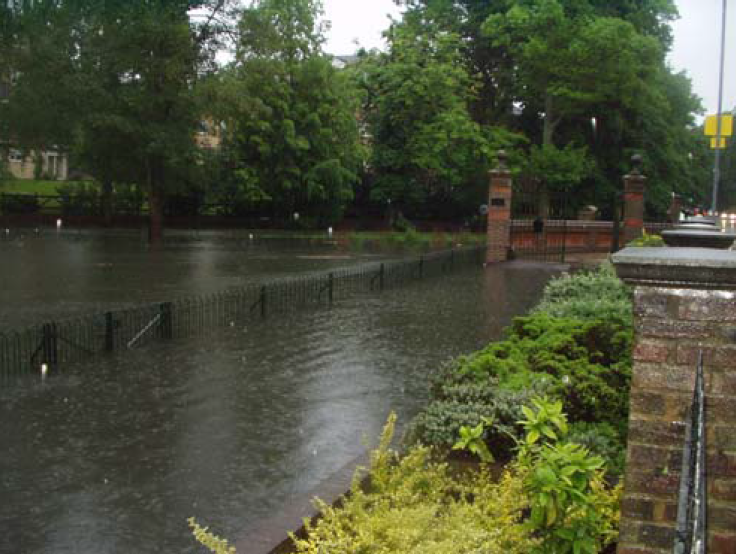 Our objectives for the Houghton Brook project are:
• to reduce the risk of flooding to people and property along the Houghton Brook and River Lea in Luton
• to create a better place for people and wildlife that is more resilient to the impacts of flooding and climate change
• to work with local communities to improve their understanding of flooding, how it impacts them and how they can be more prepared.
Project funding
This project has received £1.96 million from central Government funding, and we have secured over £3 million in funding contributions to date from other sources. This leaves a funding gap of £1 million to be filled before construction can start.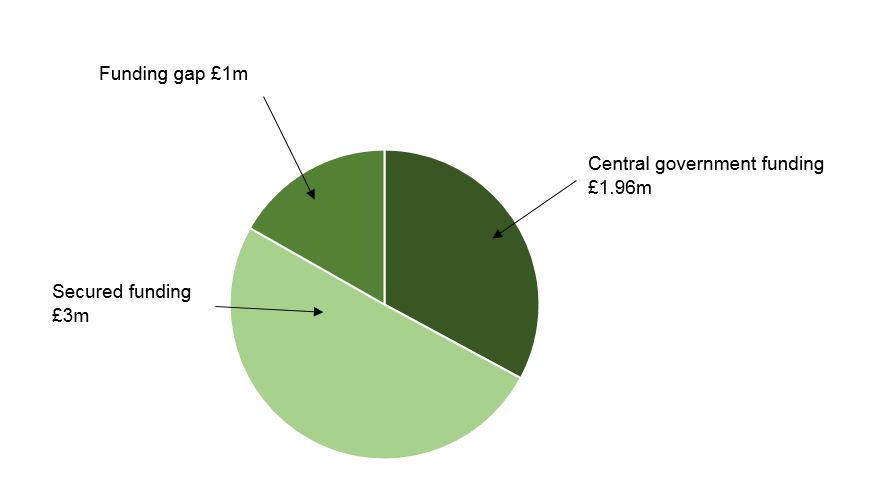 Engaging with communities
In late 2017 and early 2018 we ran two drop-in events for local communities in Houghton Regis and Chalton Parish. This offered an opportunity for local residents and councillors to inspect and comment on our proposed flood storage area.
Before we start construction we will be working with our partner, Luton Borough Council, to contact people who will benefit from a reduced risk of flooding in Luton.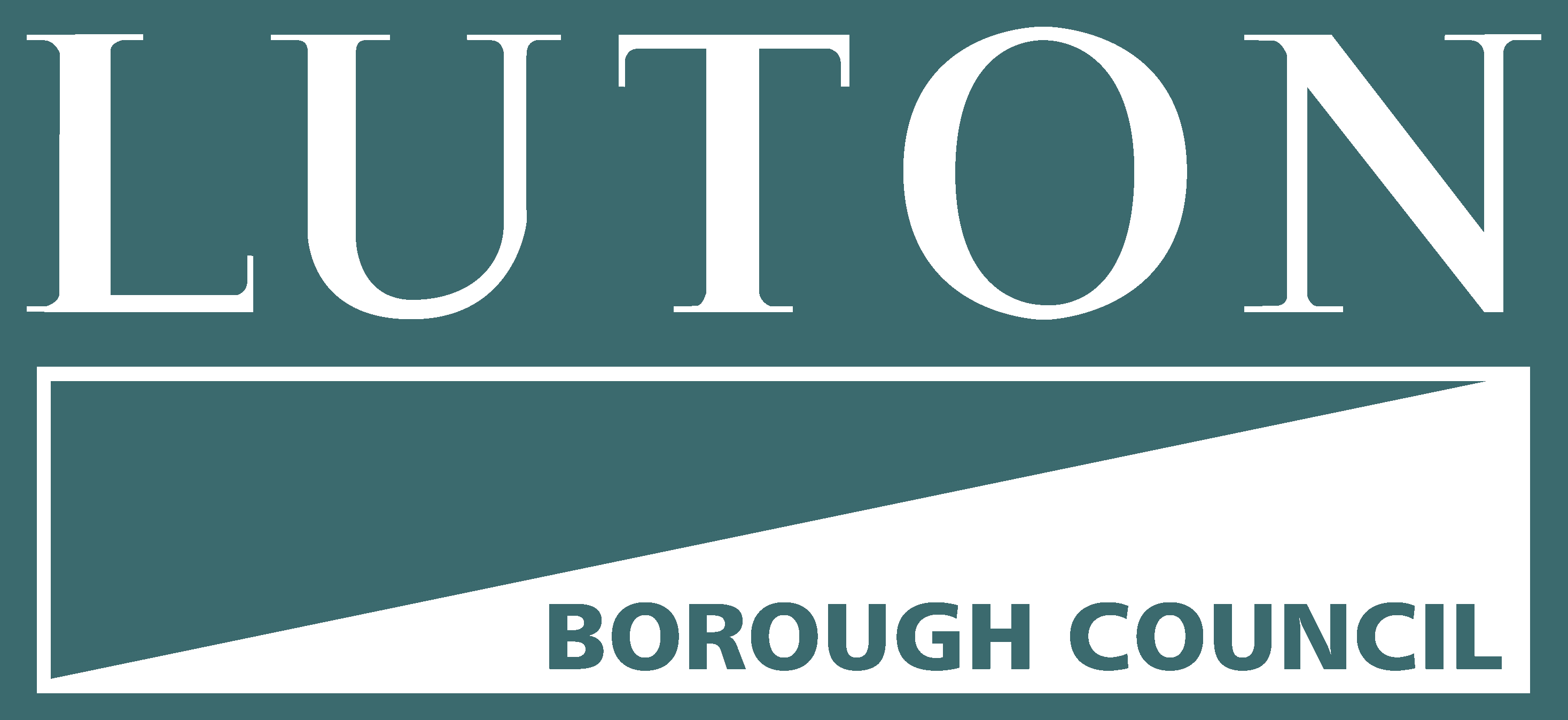 We hope to offer an opportunity for local people, in Luton, to find out about our project and learn more about their flood risk and how they can protect themselves. We would also like to give local people an opportunity to tell us how flooding impacts them, which will help us better understand flooding from the River Lea in Luton.
Houghton Brook flood storage area
To reduce flooding from the Houghton Brook and River Lea in Luton, our project will build a flood storage area (FSA). The FSA is designed to fill with and hold water at times of heavy rainfall, when river levels are high, and to allow water to drain away slowly into the Houghton Brook as river levels reduce. The FSA will consist of an earth embankment to hold back water. Another structure will control the water flowing out of the FSA. By controlling the flow, water is stored upstream, in the FSA, to prevent flooding downstream in Luton.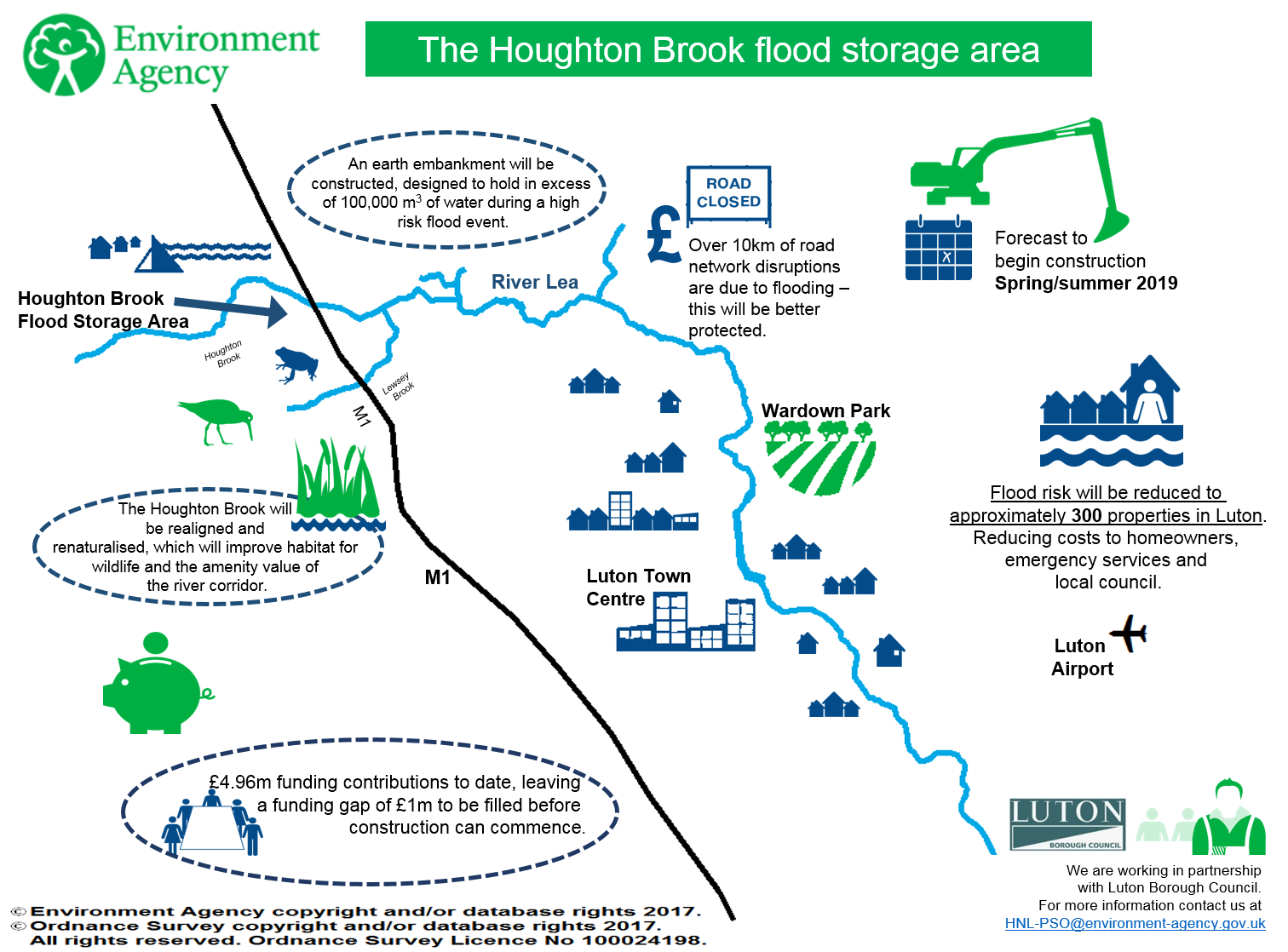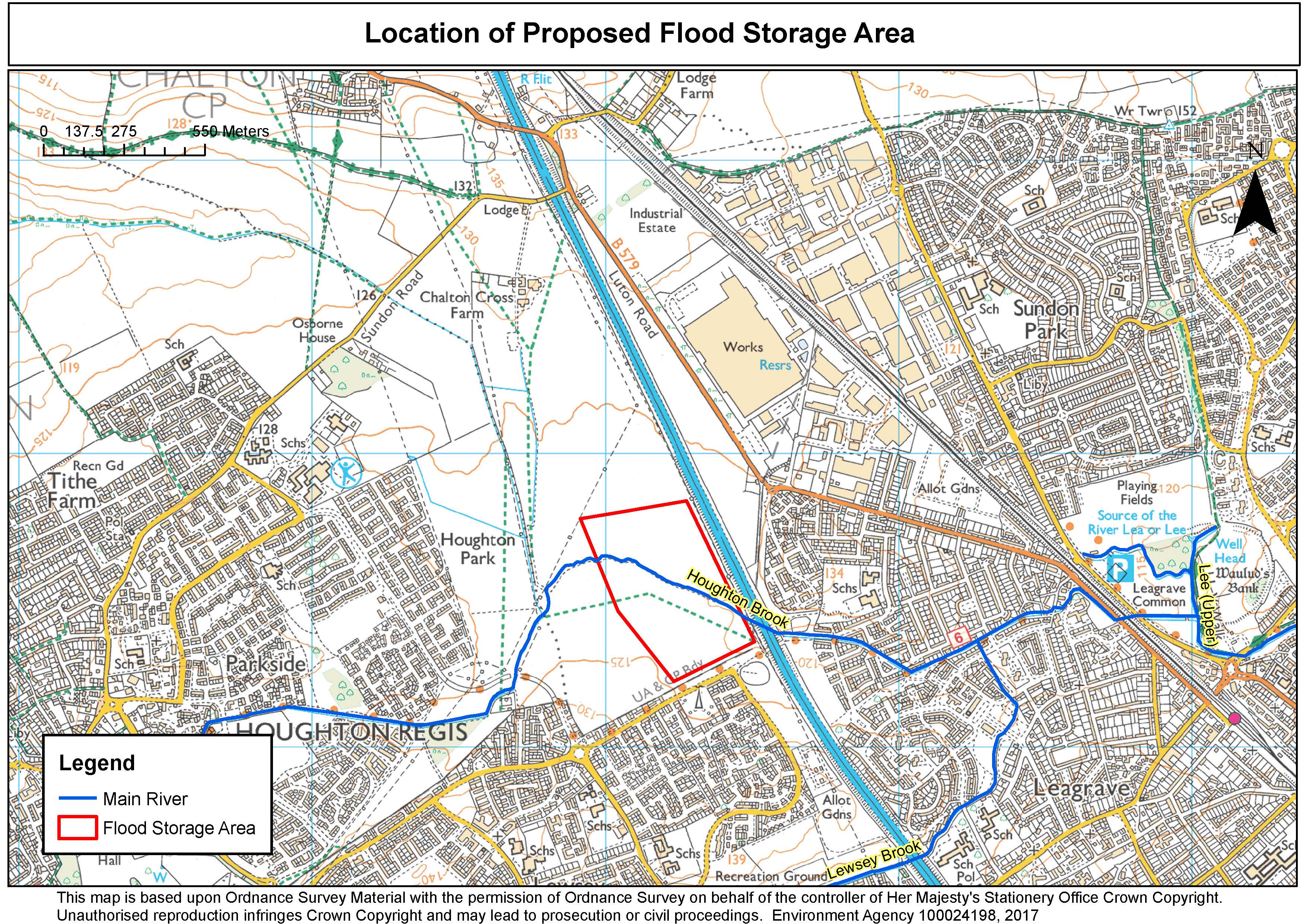 We have also allowed for space in the FSA for some surface water runoff from the surrounding area. This is water that collects during heavy rainfall on impermeable surfaces like concrete and paving.
The map below shows the extent of flooding in the storage area for high and low chance flood events.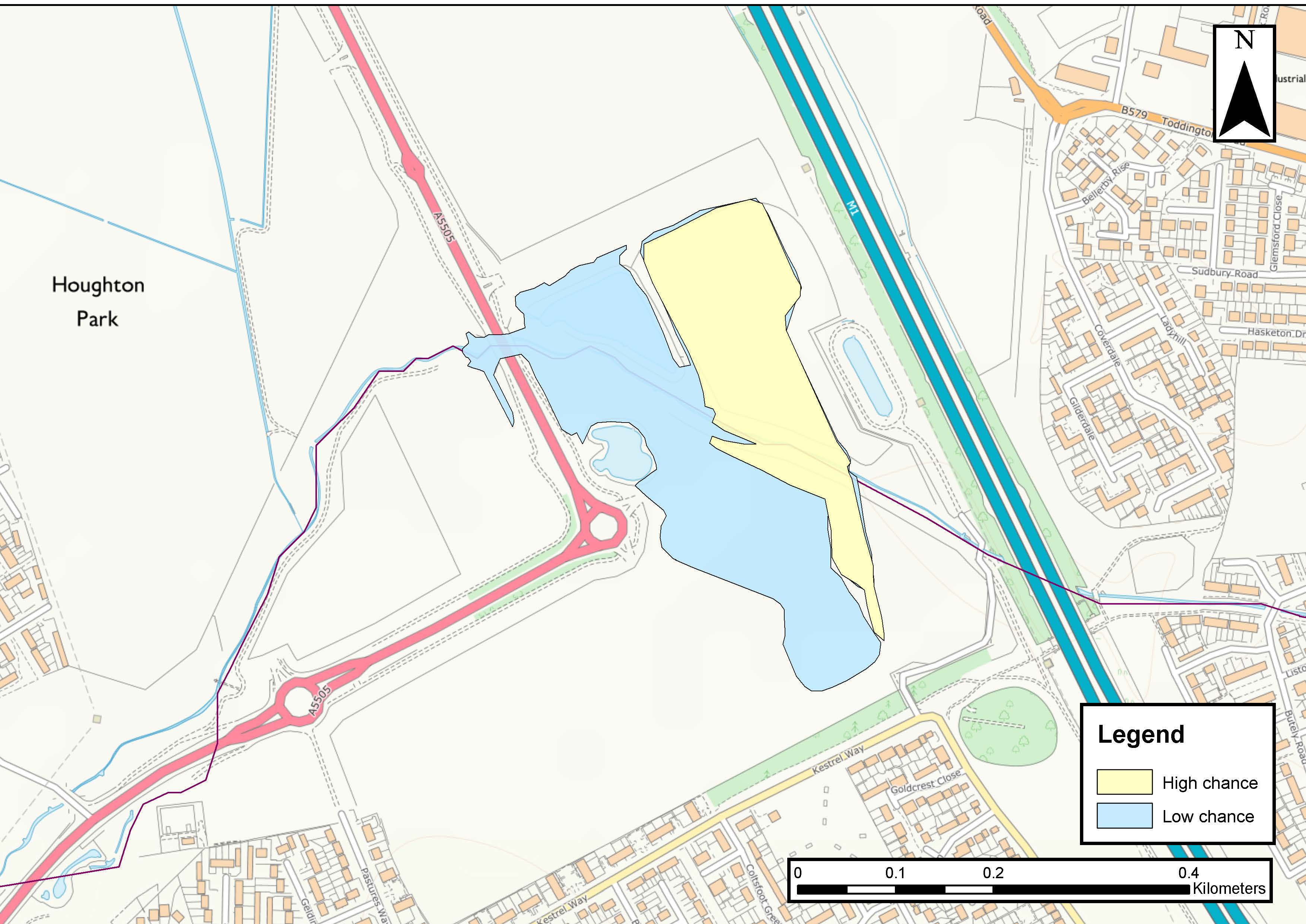 The construction phase will cause some disruption to the local area, however we will make every attempt to keep this to a minimum.
The pictures below show Bury Farm FSA in Barnet, when it is dry and after flood.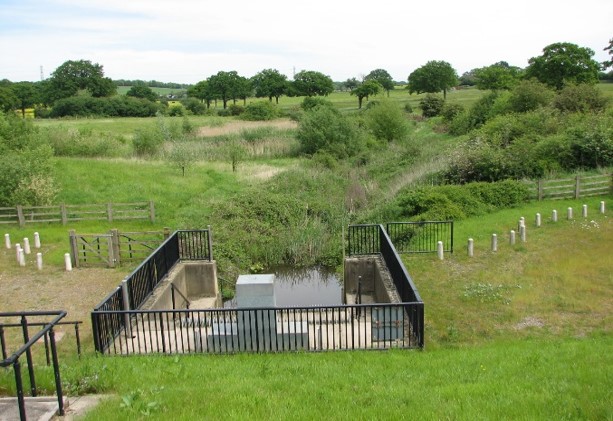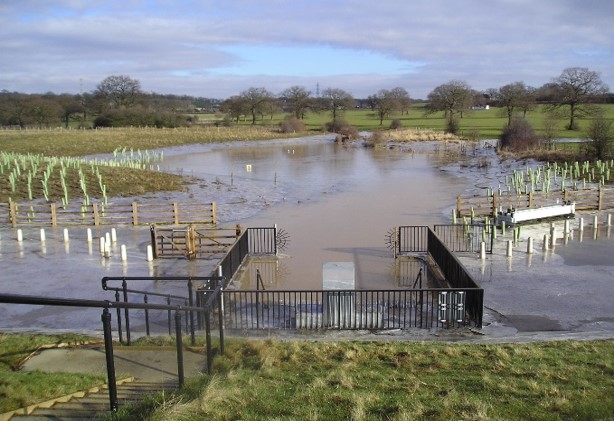 Houghton Brook environmental improvements
The Houghton Brook will be an attractive green corridor with new public open space and recreational areas, creating a better place for people and wildlife. Occasionally, when there is water in the storage area, this will form quite a large water body. This will naturally and safely drain away into the Houghton Brook.
As part of the project we will be re-naturalising and realigning Houghton Brook. This re-naturalisation will improve the habitat value for wildlife and the amenity value of the river corridor.
• Reedbed habitat. Having reedbeds on site will create a wide range of habitats. We would be introducing a wide range of native species to the riparian bank to encourage habitat creation.
• Backwaters. Part of the existing channel can be retained as backwater. The backwater should include a range of water depths to allow a variety of vegetation to establish. Backwaters can provide suitable habitat for a wide range of aquatic invertebrates and other species.
• Species Rich Grassland. Incorporating species rich grassland and meadows will increase the number and frequency of important plant species, with most flowers in bloom over the summer months. Many other species, such as bumble bees, butterflies, birds or bats, will benefit.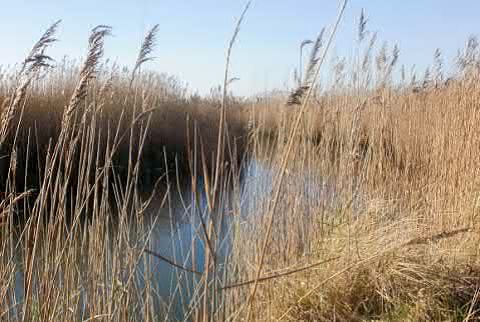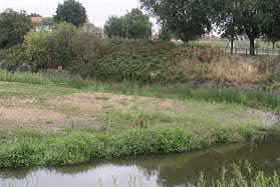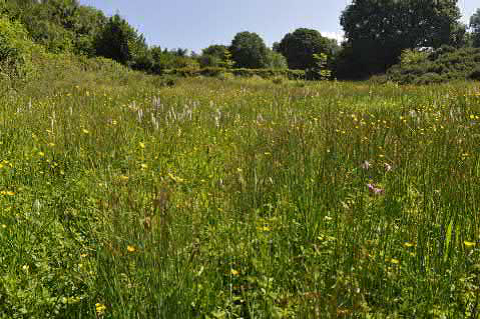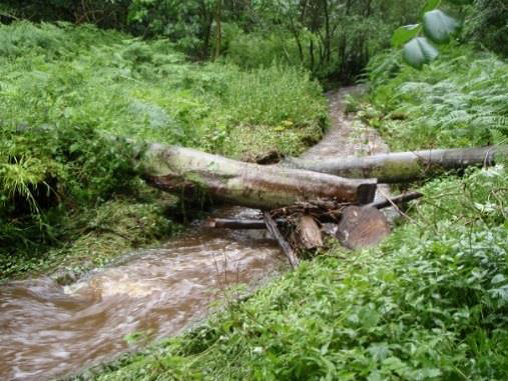 Construction
We are planning to start construction in 2019. We still need to secure £1 million of funding contributions and planning approval before the project can go ahead.
The construction works for the flood storage area are expected to last 6 to 8 months. We will make every effort to limit disruption to the local community in the construction phase. Where possible, we will use the new Woodside Link road to minimise traffic impacts to local residents.
Footpath and cycleway
We will need to divert the footpath and cycleway around the FSA to accommodate the embankment, however this will be fully re-instated once the works are complete. Access to the cycleway will be maintained through the construction phase wherever possible.
We are investigating alternative options to keep a footpath open along the Houghton Brook.
Time scale and next steps (Update April 2019)
We have been working to secure additional partnership funding for the Houghton Brook flood storage area. This involves seeking contributions from external sources. These will be organizations and businesses that will benefit from the flood reduction project. This will be in addition to any Government funding we receive. We can only progress this proposal if it is fully funded.
Our planning application has been submitted to the Local Planning Authority, Central Bedfordshire Council. We hope to have a decision on our plans in the near future.
If you would like more details about the scheme please see the links below.
We wioll continue to update this page as the project developes. This page will be open to the public until the end of summer 2019.
Thank you for visiting our project information page.