Overview
Welcome to the Beccles Flood Risk Management Project information page.
The Environment Agency have created this page to provide easy access to information on the Beccles project. We will be updating this site as the project progresses, so please keep checking back for new information.
If you would like to be added to our mailing list to receive updates on this project, please email charlotte.lavedrine@environment-agency.gov.uk.
Background
There is a history of flooding from the River Waveney in Beccles. Flooding has historically occurred at  Beccles Quay, Fen Lane, Bridge Street, and at the properties adjacent to the river off Northgate, Puddingmoor and Gillingham Dam. Flooding has been reported in August 1912, 1953, 1968, November 2006, March 2013, December 2013, October 2014 and more recently in December 2020.
We are also aware of surface water flooding issues elsewhere in Beccles. This is being investigated by Suffolk County Council as the Lead Local Flood Authority (LLFA).
In December 2020 East Anglia received an exceptionally high amount of rainfall, the River Waveney area received 50mm in 18 hours, and a total of 71mm in 96 hours.
Between the 24 and 29 December 2020 flooding occurred in Beccles at The Quay, Fen Lane, Bridge Street and to some of the properties off Northgate, Puddingmoor and Gillingham Dam. 17 properties reported experiencing internal flooding with an additional 10 reports of external flooding.
Flooding occurred from a combination of sources including from the river, surface water run off and through the ground. Heavy rainfall meant the ground was saturated and river levels in the Waveney were high. This affected properties that back onto the river off Northgate and Puddingmoor. The period of flooding was sustained due to the natural tide locking effect of high spring tides on the Broads river system, which prevented the river from draining out to sea. Seepage through the flood boards and walls at Fen Lane occurred, while surface water run off flowing to Fen Lane was also unable to drain away. Water was also reported coming up through the drains on Fen Lane, Bridge Street and at properties off Northgate and Puddingmoor.  Reports of water coming up through the ground and via service ducts were also received.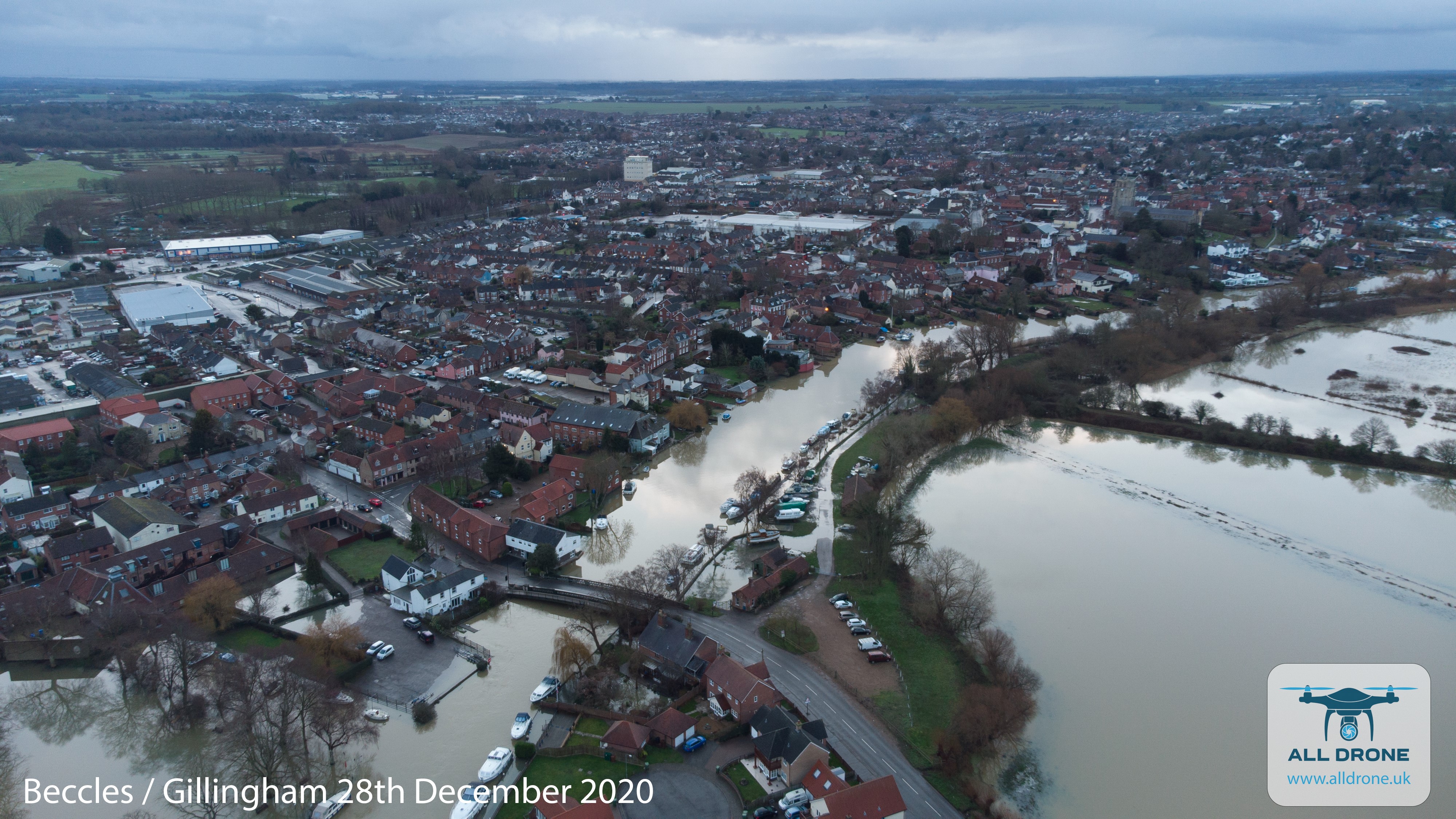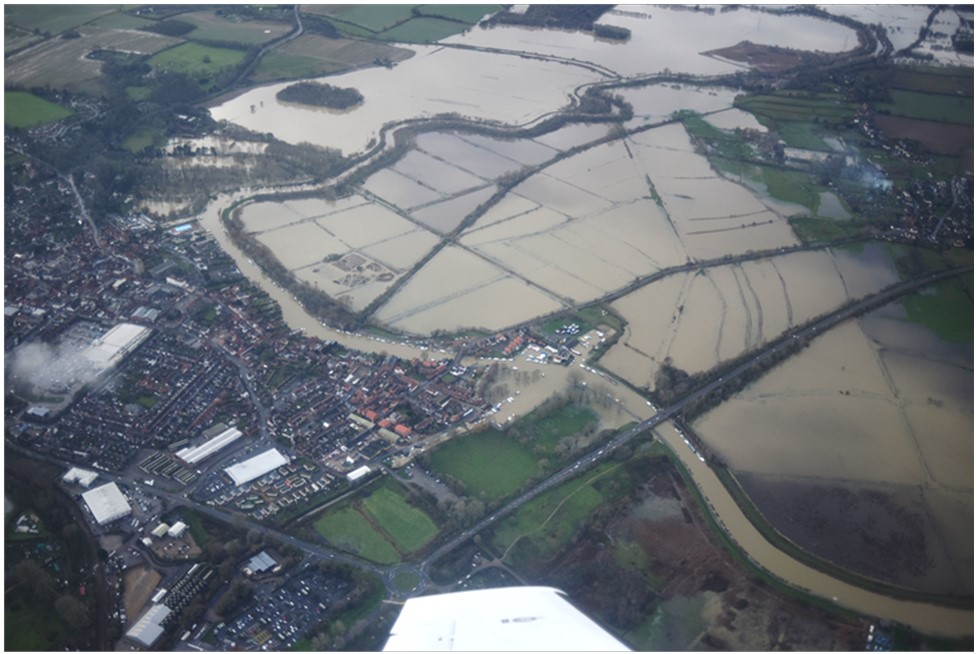 Broadland Futures Initiative
The Beccles project is being developed alongside the Broadlands Futures Initiative (BFI). This initiative is looking to come up with a strategy for managing flood risk across the Broadland area over the next 100 years from the mid- 2020s. This is being led by the Broads Authority in partnership with the Environment Agency and others. Further information on the BFI and its progress can be found here: https://www.broads-authority.gov.uk/looking-after/climate-change/broadland-futures-initiative
What's happened so far
In 2019 the Environment Agency undertook an "Initial Assessment" of flood risk in Beccles to better understand the risk and consider what could be done to help reduce flood risk. This report came up with a number of potential ways to improve the management of flood risk in Beccles.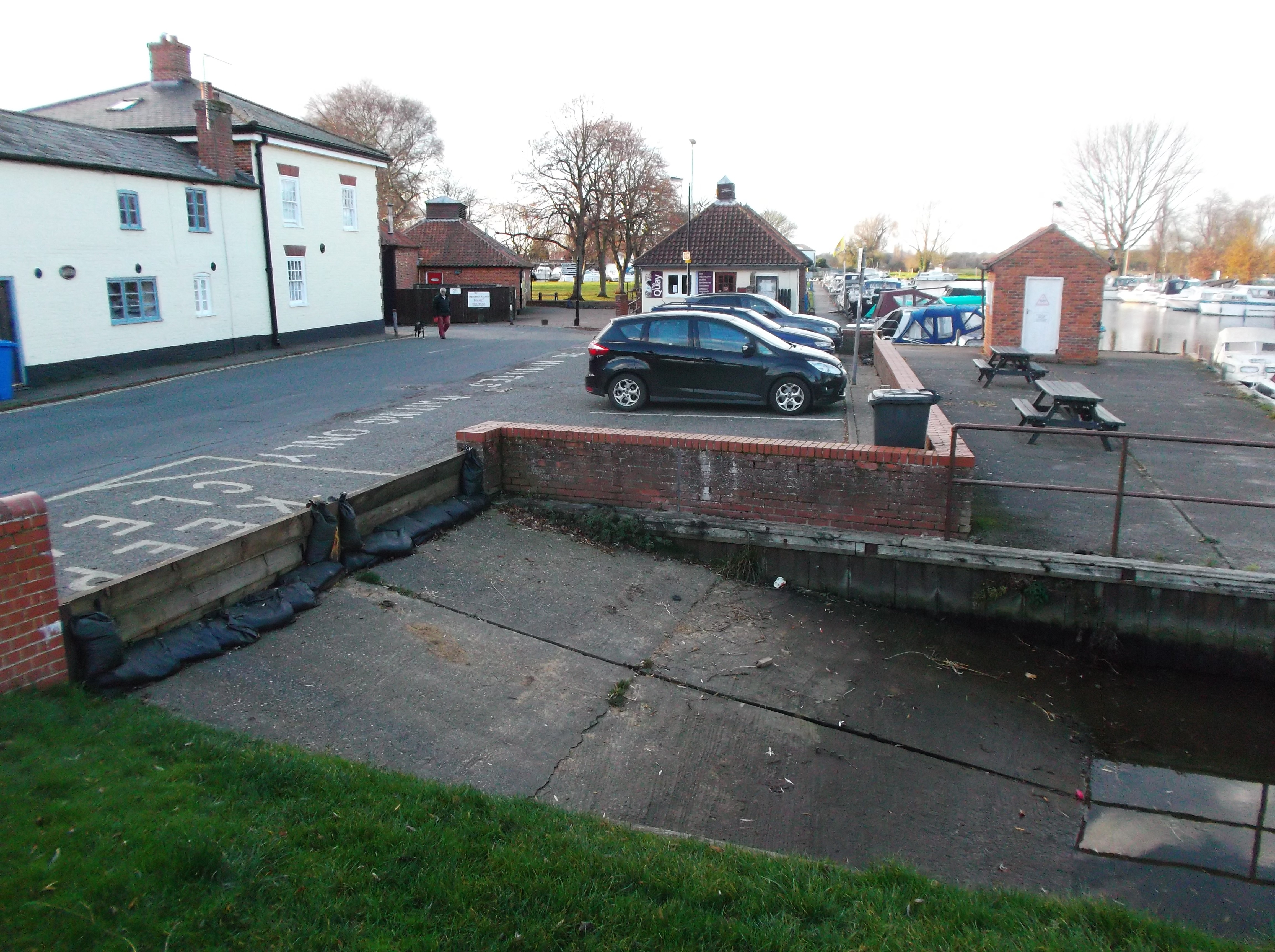 Following the flooding in December 2020 we have been working with our partners in flood risk management to understand what happened and resolve any immediate issues. We have been working closely with Beccles Town Council, Suffolk County Council, Suffolk Highways, East Suffolk Council and East Suffolk Norse, Anglian Water, the Internal Drainage Board and Suffolk emergency planners. Please refer to the December 2021 Beccles Fact Sheet available at the bottom of this page for more information on this work.
We have also been working with our flood risk consultants, Jacobs, to develop previous work and produce a Strategic Outline Business Case. This will assess a list of options which could help manage flood risk from all sources of flooding in Beccles following the December 2020 event. To inform the project, we have also been undertaking surveys and assessments of the existing defences in Beccles in order to understand their current condition.
We have drawn up a list of possible options to manage flood risk in the area and we are keen to hear your feedback.
Our initial options
The list of options is based on initial findings and is a list of options to consider. We have to ensure any option provides enough benefit (through economic analysis) when compared to the cost of implementing the option.  If the scheme progresses to a more detailed assessment, some options will be ruled out as they will not provide enough benefit to justify the cost.
At this stage it is important that we identify a wide range of options and assess if any are potentially viable to include within the Strategic Outline Business Case.
Beccles benefits from an existing flood defence consisting of brick and concrete walls, wooden flood boards and a flood gate at access points and slipways. These are located at Fen Lane and at the Beccles Lido off Puddingmoor.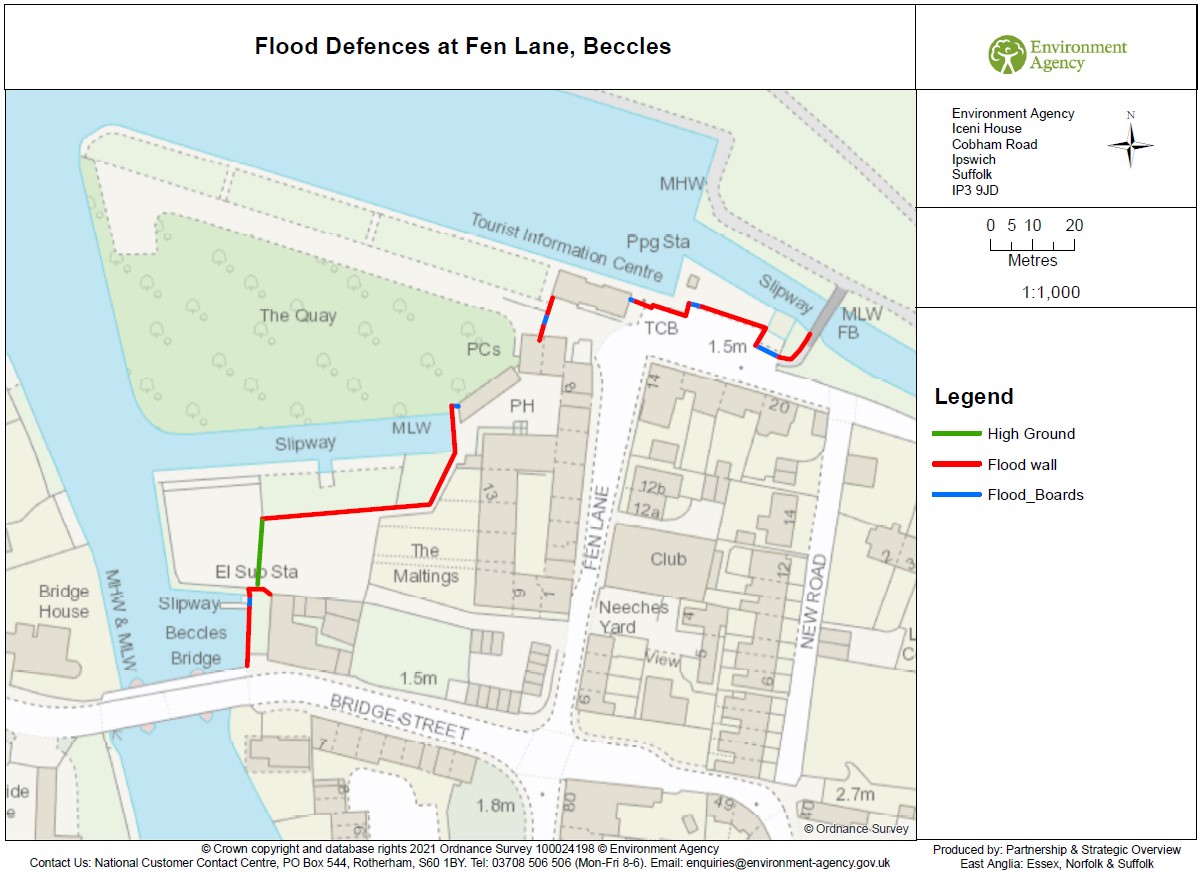 The options below will be used in combination to address all sources of flooding and to create the best option for Beccles. We would like your views on the options listed below and would welcome other ideas or opportunities which you think we need to consider in the business case.