Overview

Ventnor undercliff – Ventnor town has been developed on terraces created by relic landslides
Welcome to the Ventnor Coastal Defence Scheme Information Page.
The Environment Agency have created this page to provide easy access to information on the Ventnor project, one of four priority coastal defence projects on the Isle of Wight. The Environment Agency will be updating this site as the project progresses, so please keep checking for what's new.
If you would like to be added to our mailing list to receive updates on this project or any other of the Isle of Wight coastal defence projects, please email us and let us know which projects you are interested in. 
For information about other coastal defence projects on the Isle of Wight see here.
Background
The Environment Agency in partnership with the Isle of Wight Council, with expert support from JBA Consulting and VolkerStevin, are exploring a sustainable future for the coastal frontages of Ventnor and Bonchurch, located on the south eastern coast of the Isle of Wight.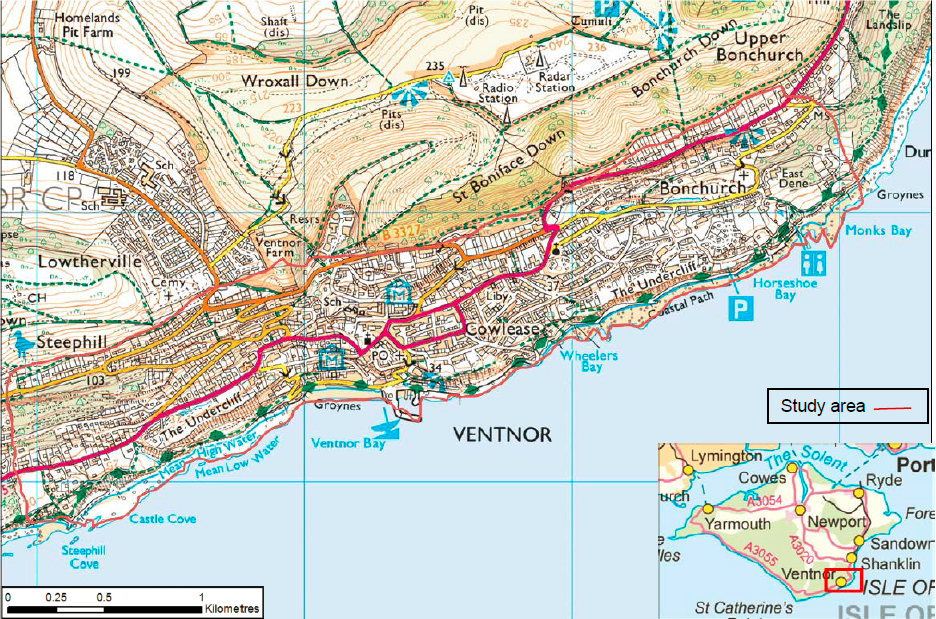 Ventnor Coastal Protection and Slope Stabilisation Scheme. Site location map. Credit: OS © Crown copyright (2021)
Ventnor and surrounding villages are located on 'the Undercliff', a large deep seated coastal landslide complex, initiated by sea level rise at the end of the last ice age (approximately 10,000 ago). It is one of the largest urbanised landslide complex in north-west Europe. As a result of the underlying geology, topography, coastal erosion and seasonal fluctuations in groundwater levels, historical landslide movements range from continuous small scale creep to less frequent, larger scale events which have caused significant damage.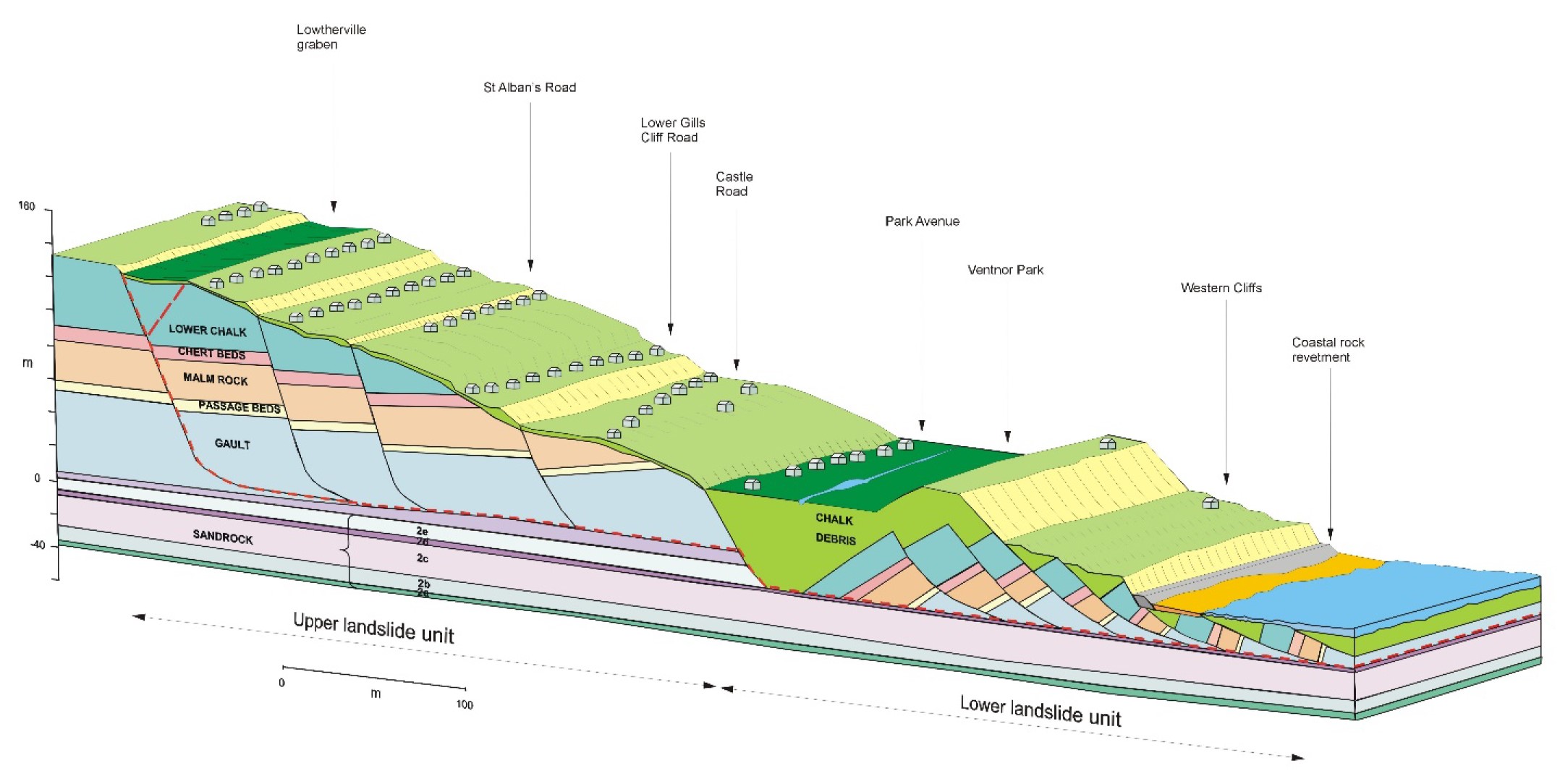 Cross section through the landslide complex at Ventnor Park showing multiple landslip blocks
Frequently asked questions can be viewed here.
Further information about current and future coastal risks the Ventnor Undercliff area can be accessed via the Isle of Wight Council website, where there are links to the Isle of Wight Shoreline Management Plan, past Technical and Non-Technical Reports on ground instability, and an Advice to Homeowners leaflet.
Get in touch
Thank you for visiting our project page.
Please contact us:
By email: IOW_FDschemes@environment-agency.gov.uk
By post: Environment Agency, Romsey Office, Canal Walk, Romsey, SO51 8DU
By phone: 03708 506 506
If:
you are not able to access any of the information on this page.
you have any comments or feedback on our information page.
you have any questions or concerns about the project.
If you would like to be added to our mailing list, please email us.
For more information on how we will use and share your data, please see our Privacy Notice and our Personal Information Charter