Overview
November 2021: The groyne installation progress and finished works for the year.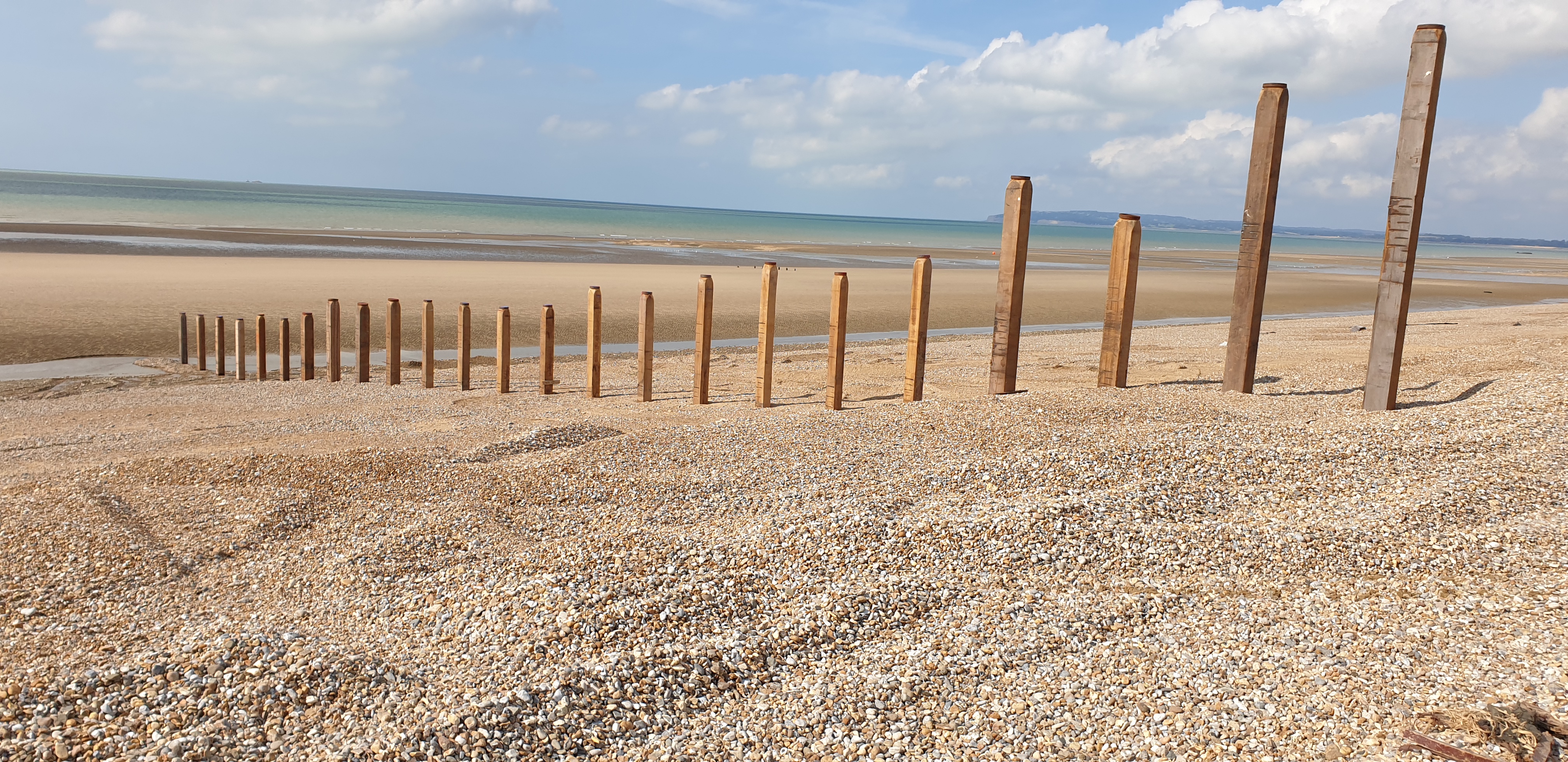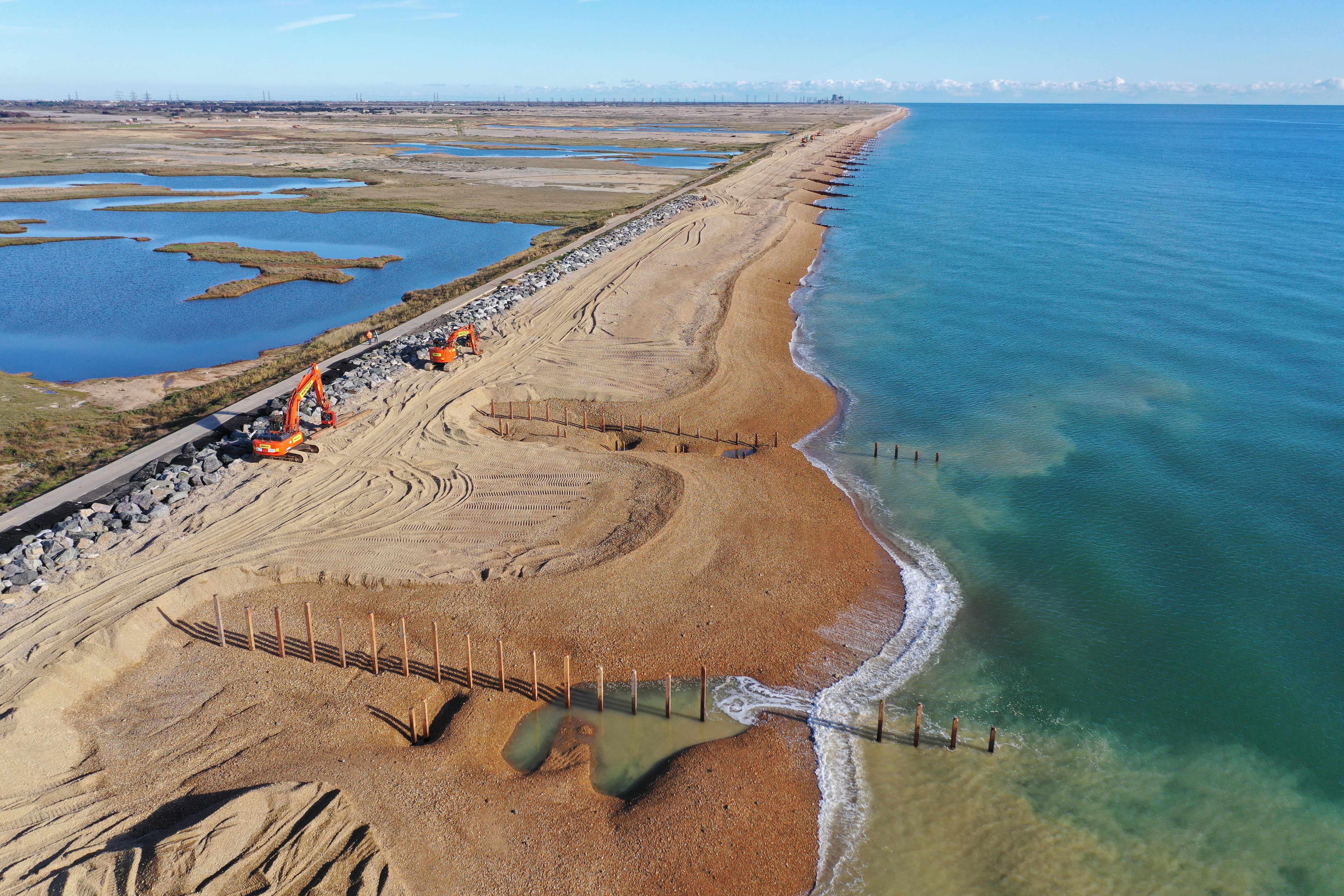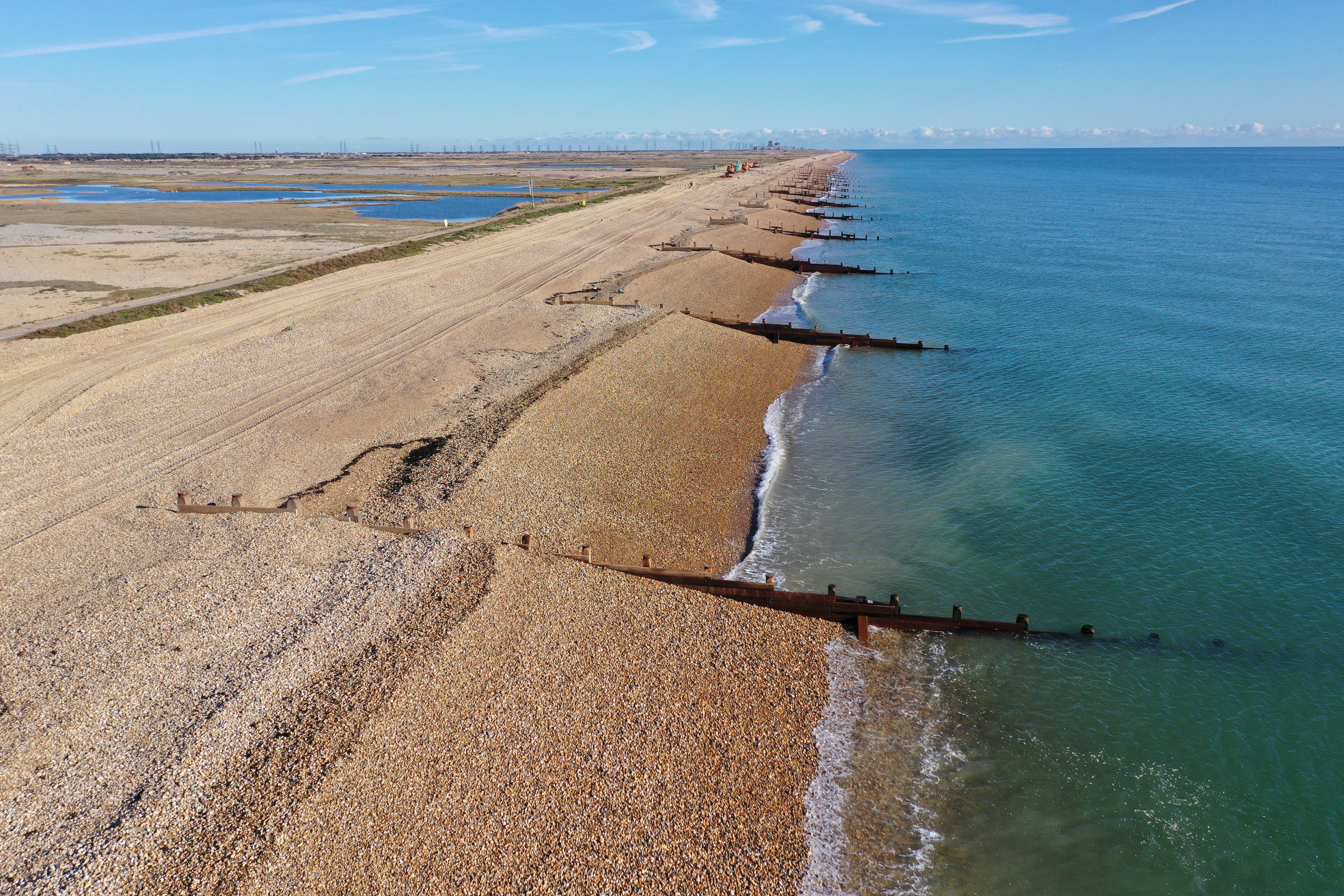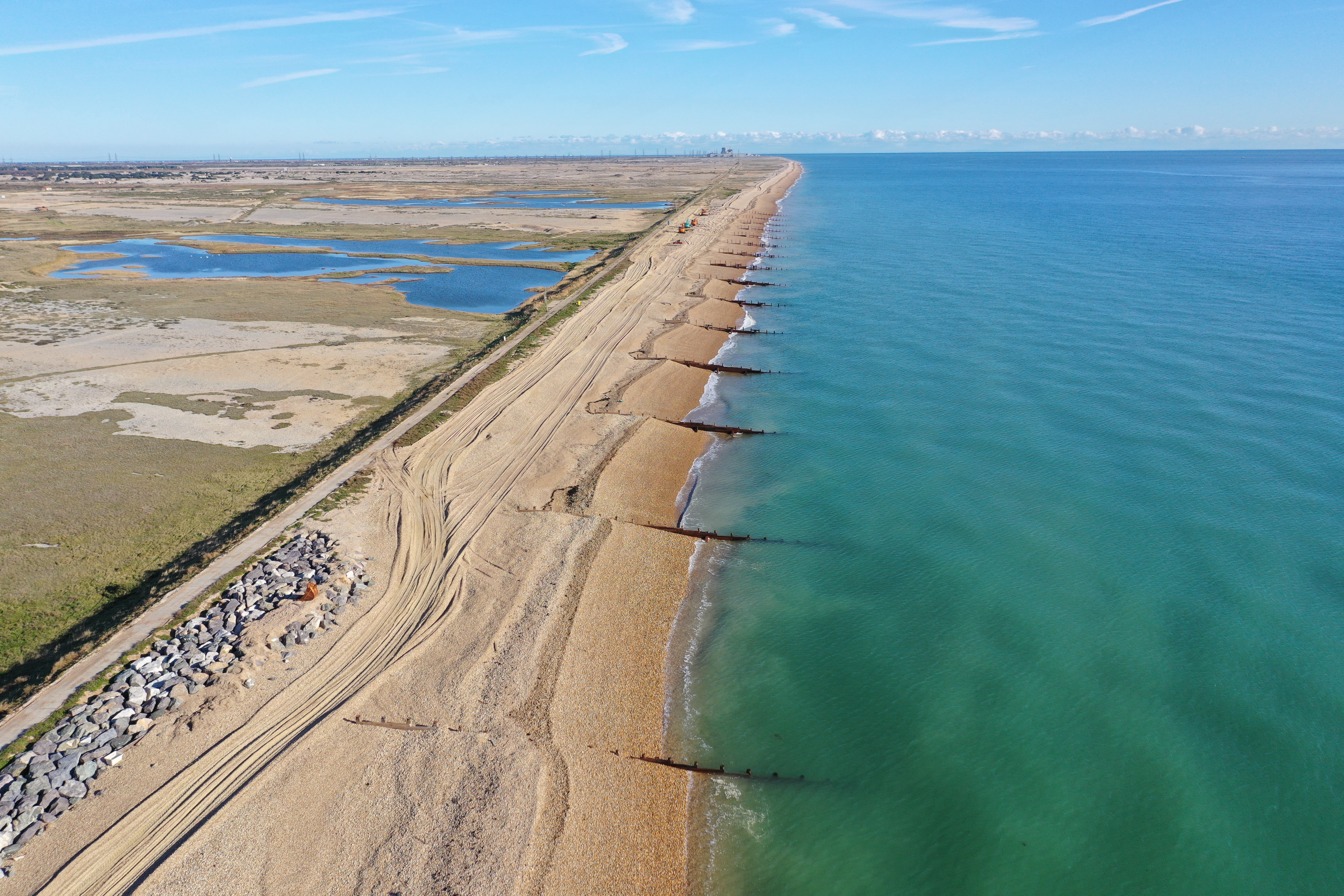 The barge taking shingle to the beach as part of the interim beach nourishment.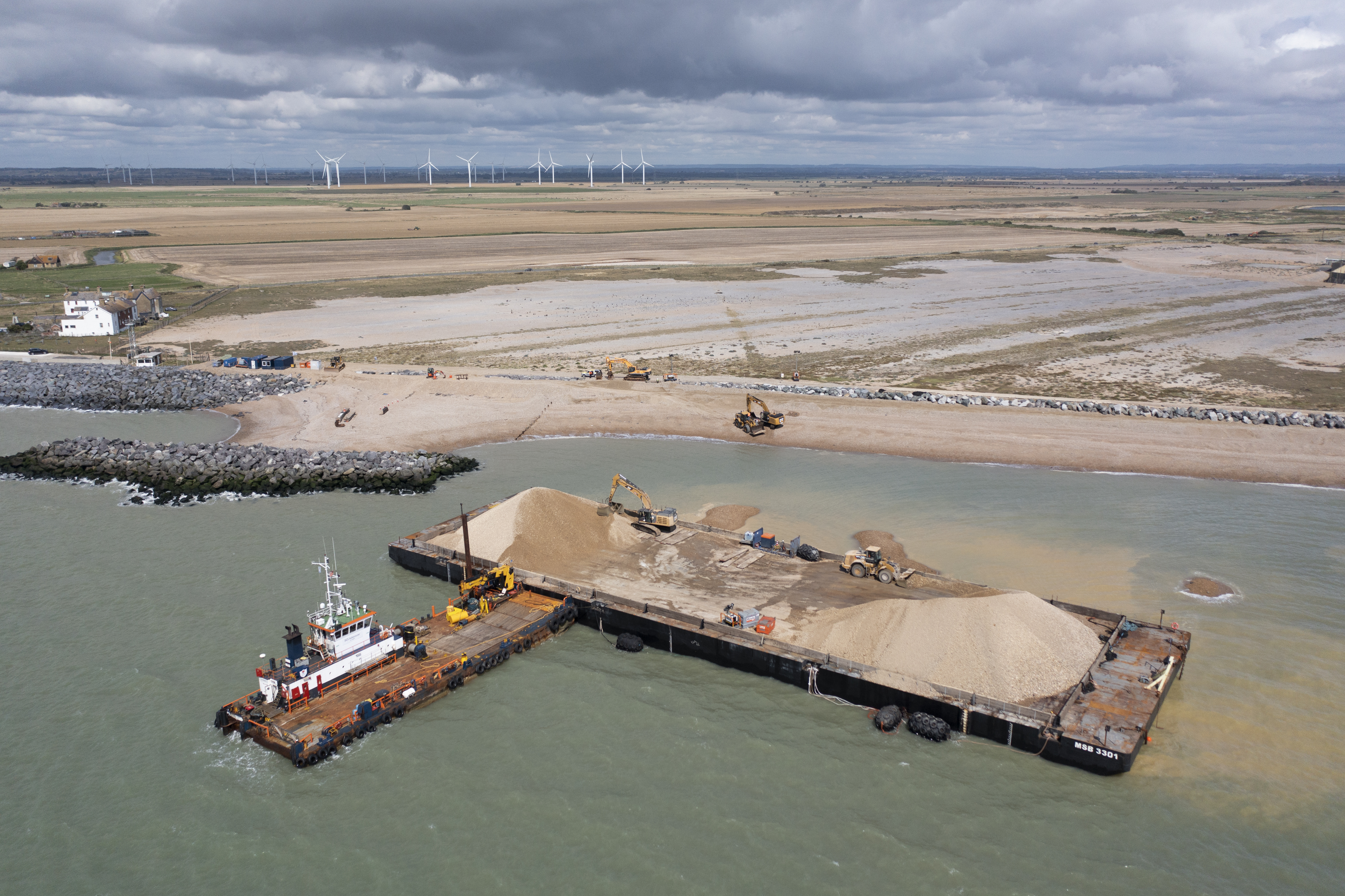 Work gets underway on the Lydd Ranges Scheme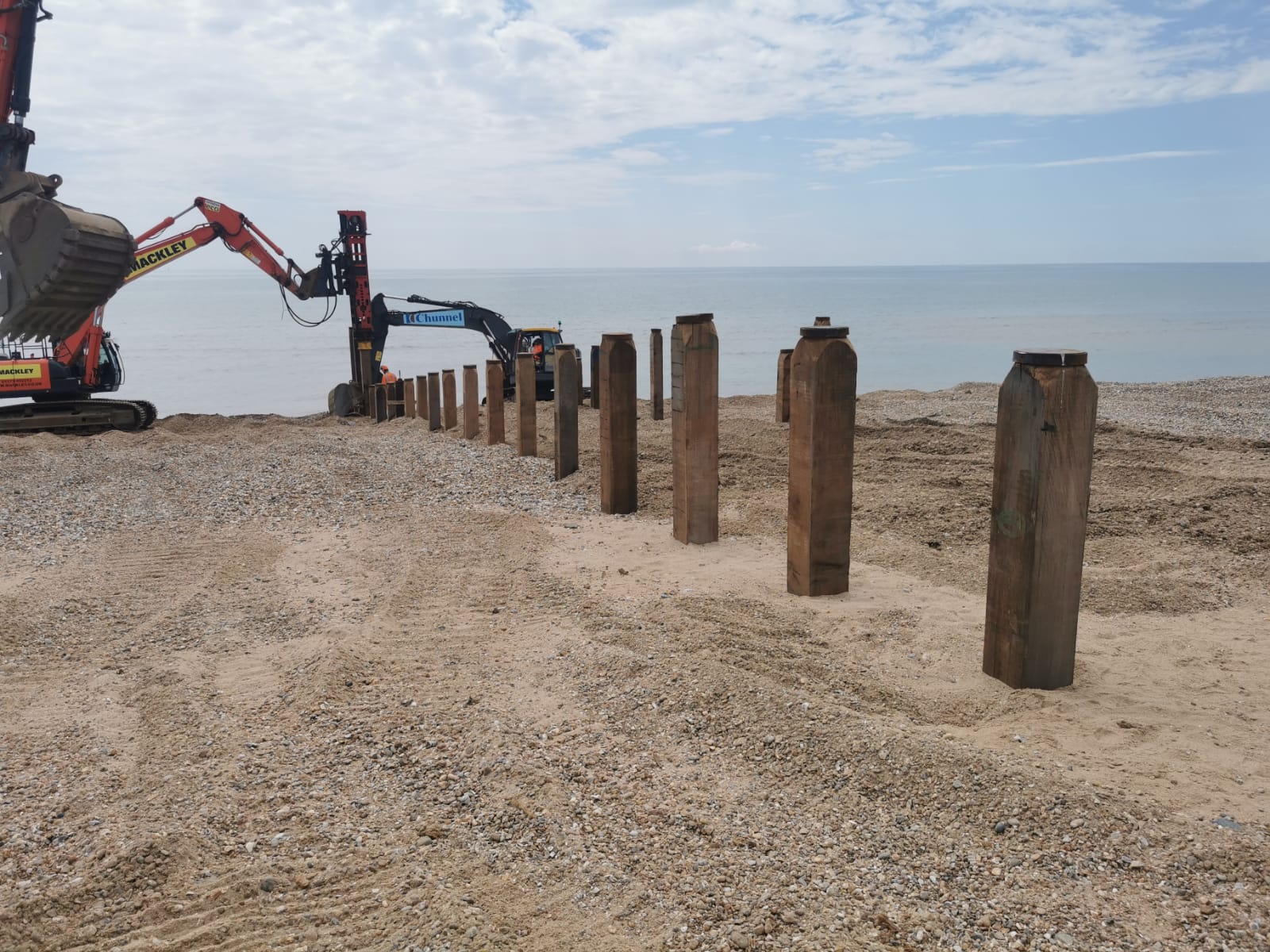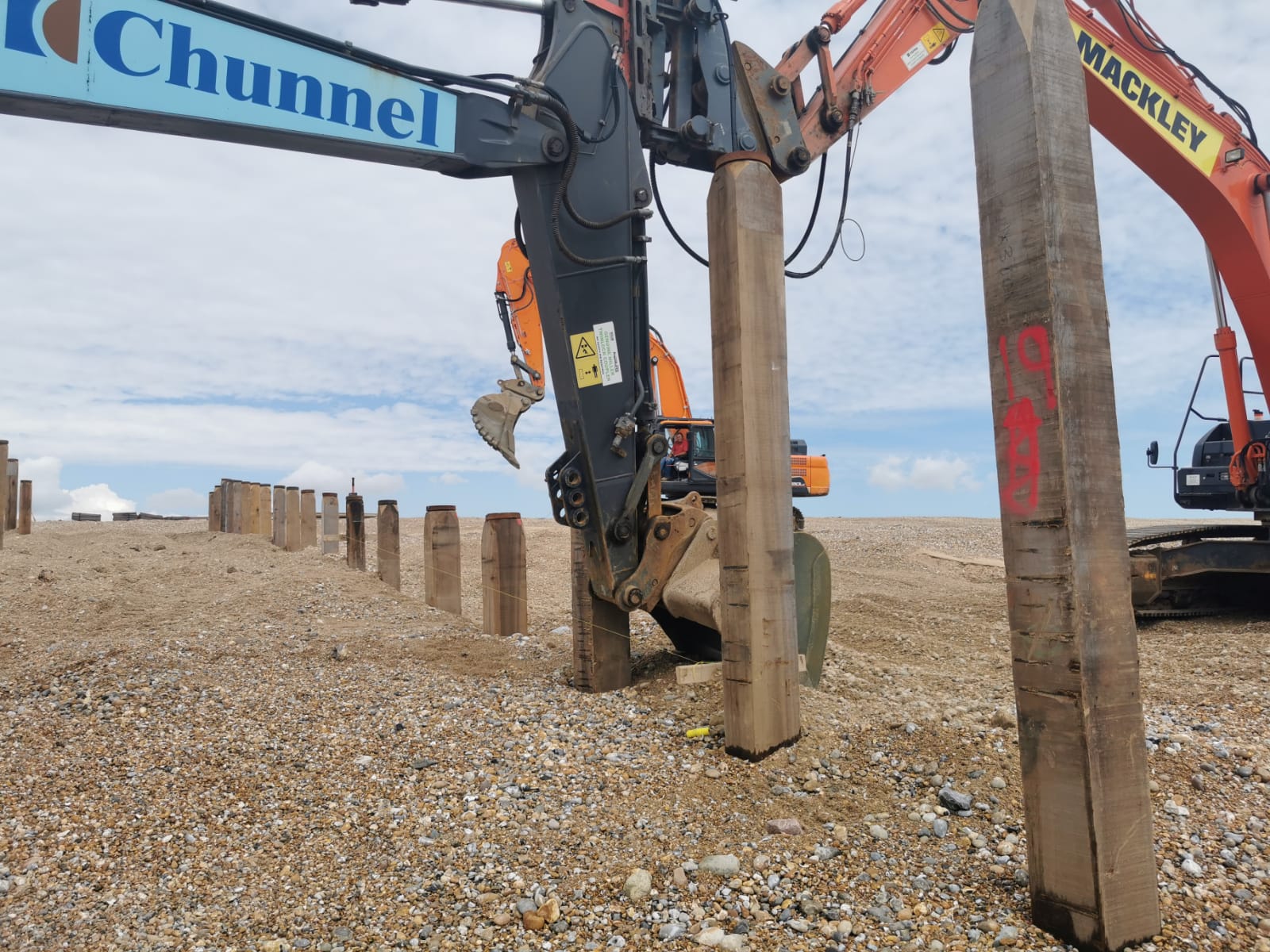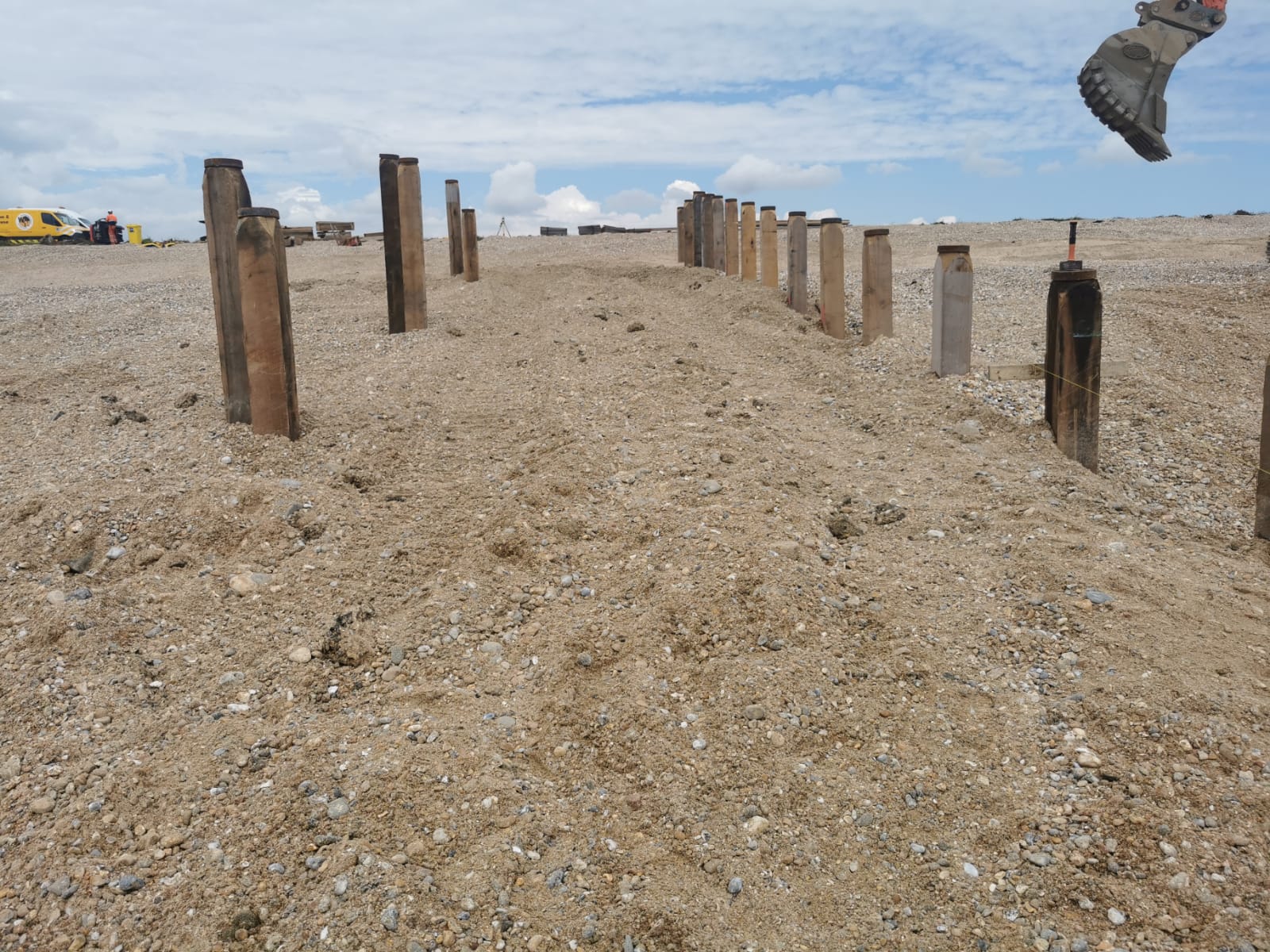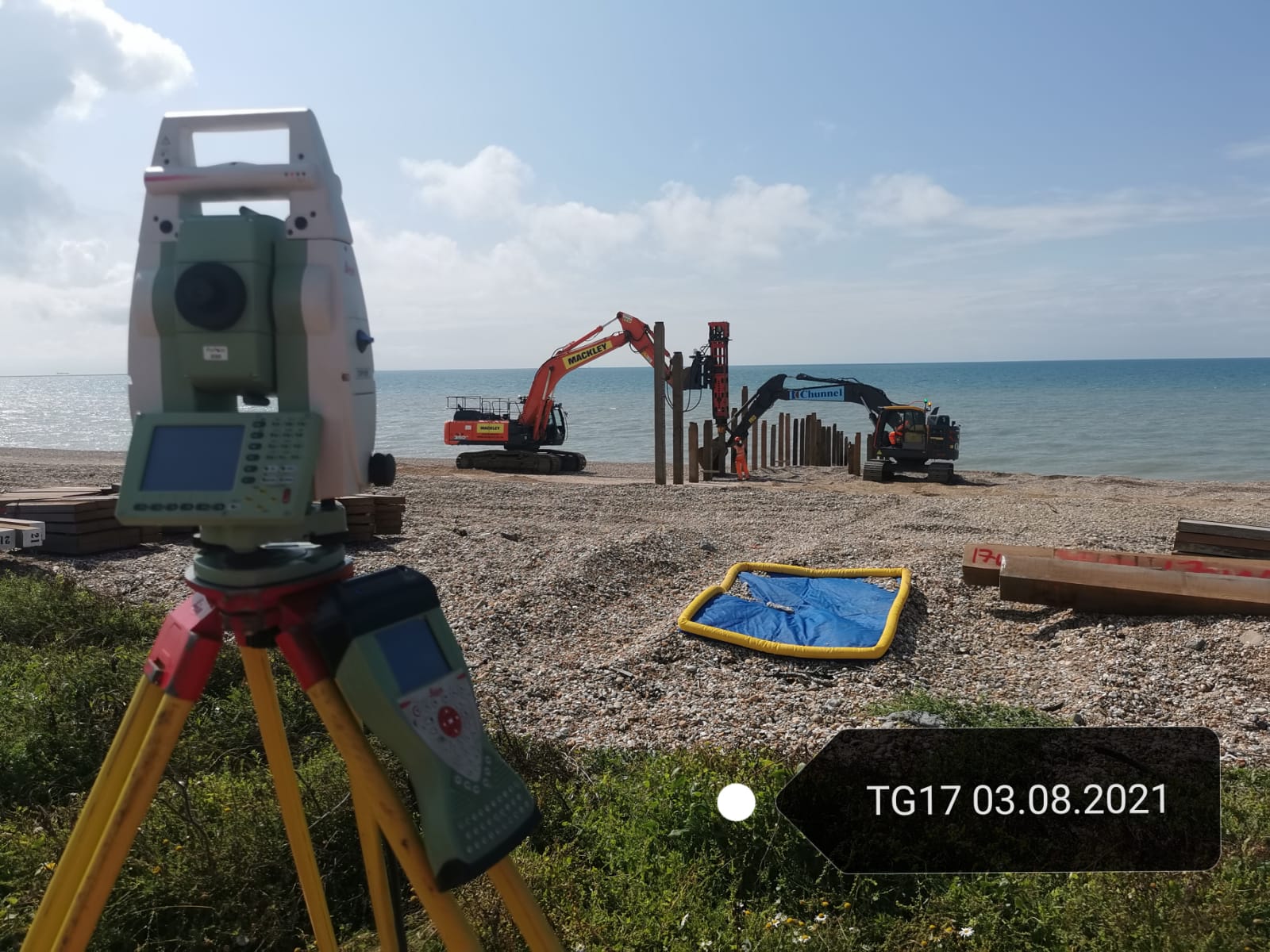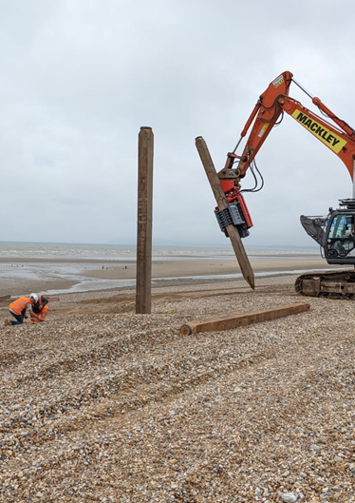 The first groyne pile going in at Lydd Ranges.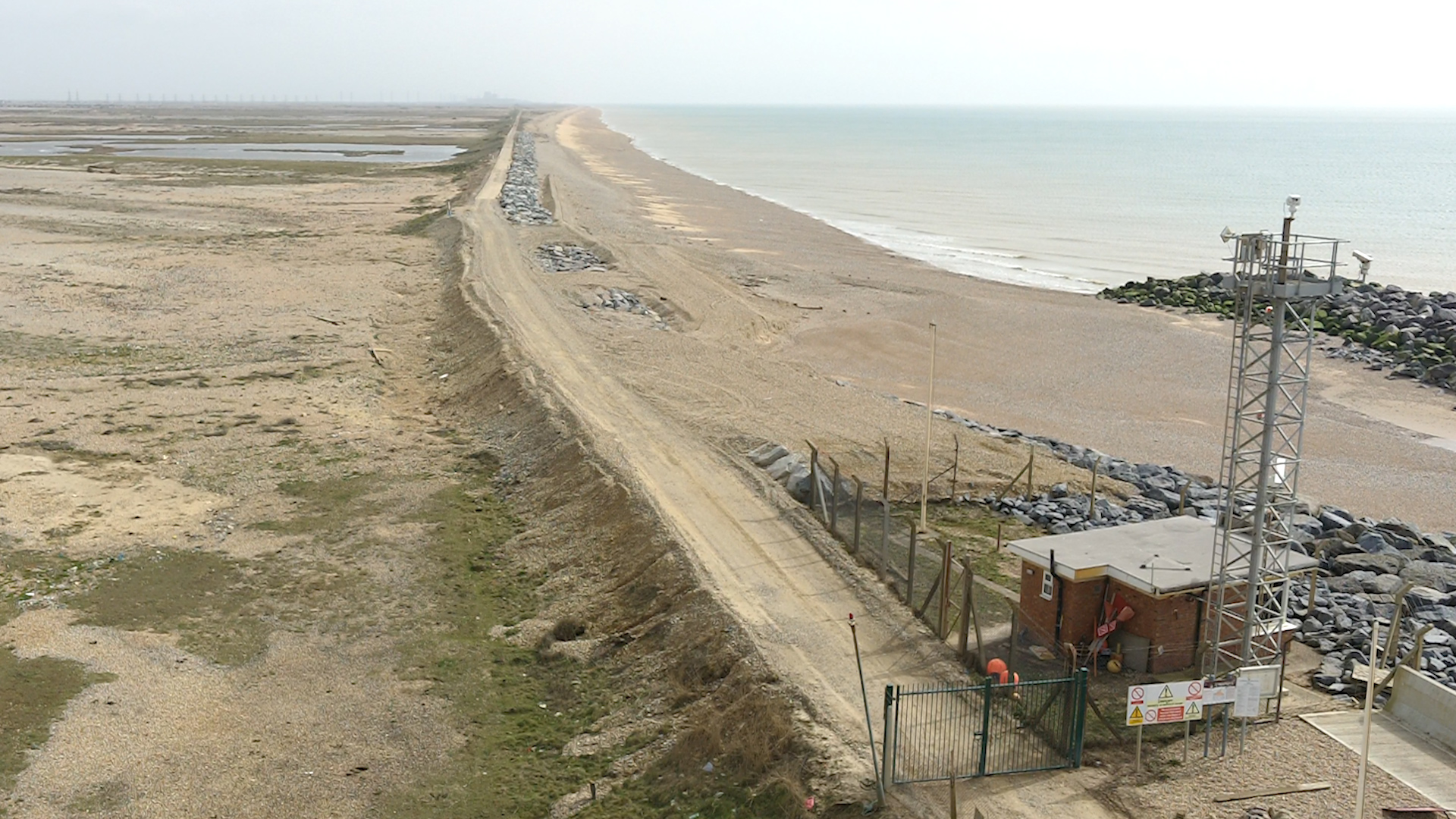 The Green Wall track looking west from the Jury's Gap compound. Timber groynes will be instated to stabilise the beach and new beach material imported via dredger.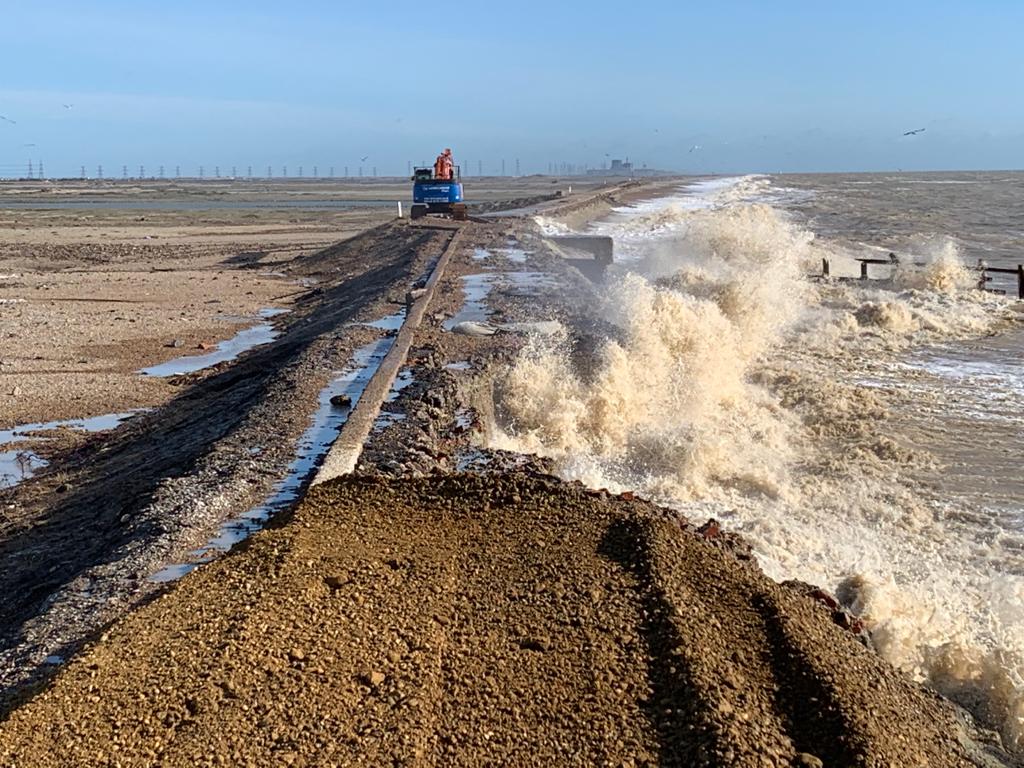 Emergency works were undertaken in 2018 and 2019 to protect against flooding from winter storms.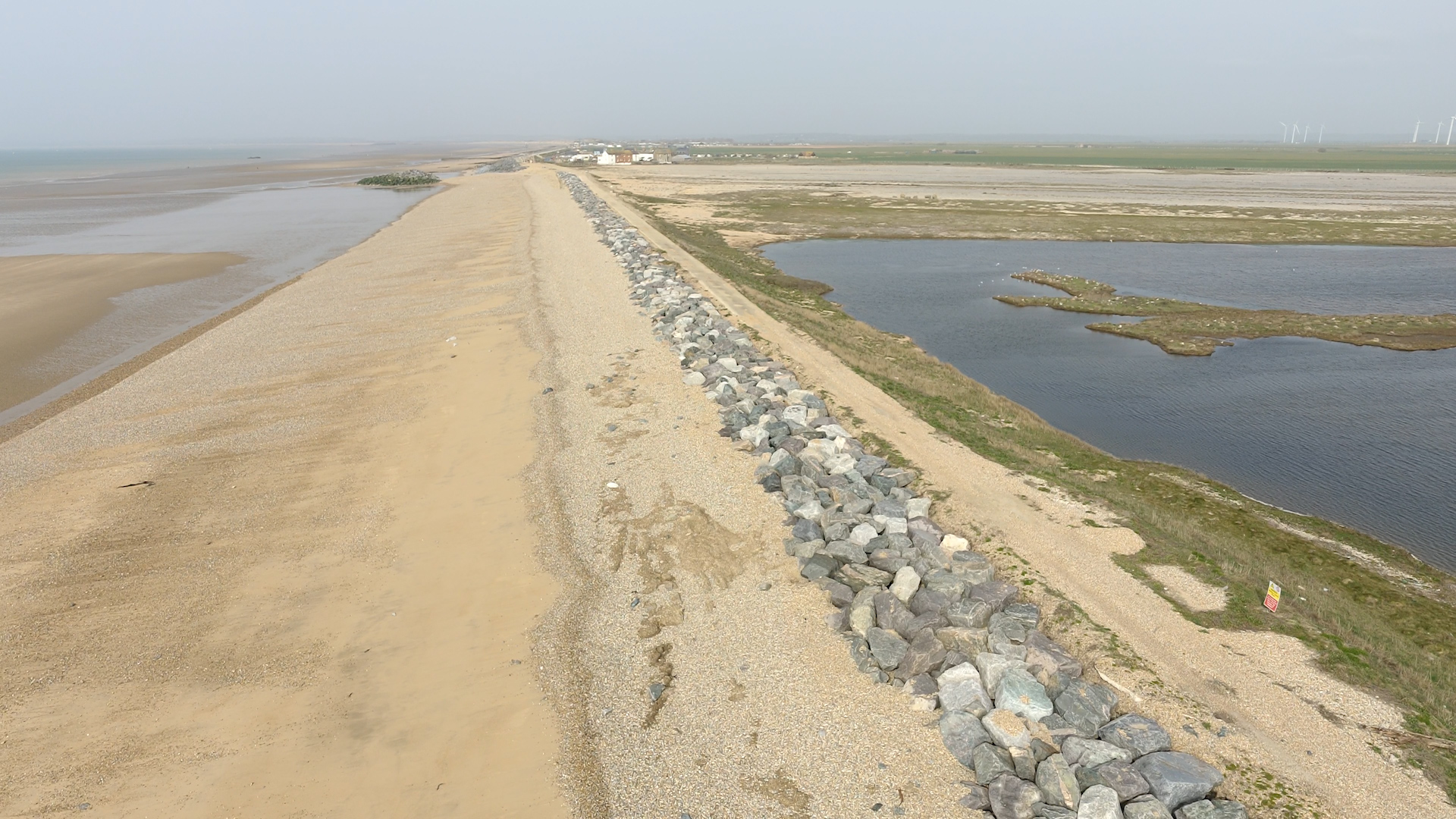 The frontage is an internationally important shingle foreland and serves as a home for an abundance of flora and fauna.
To go back to the homepage please click here.