Overview
What this Citizen Space site contains
To help everyone access information in the easiest way possible, from June 2021 we have two webpages: a latest update page and a community information page
Community information page
You are currently viewing the Community Information page. This page contains previous updates and historical information in relation to the Walleys Quarry Landfill Site, located at Cemetery Road, Silverdale, Newcastle under Lyme.
This page provides all the background and contains our previous updates about the site, historical information and related technical documents
Latest updates page
You can find our latest updates on Walleys Quarry here.  This page contains only the most up to date information, key messages and community events about the site.
Contents:
1. Background to Walleys Quarry and our regulation
3. Previous updates and documents
1. Background to Walleys Quarry and our regulation
Where this site located is and what does it do?
Walleys Quarry Landfill is located near the centre of Newcastle under Lyme, at Cemetery Road, Silverdale, Newcastle under Lyme ST56DH. Please see the pictures and map below.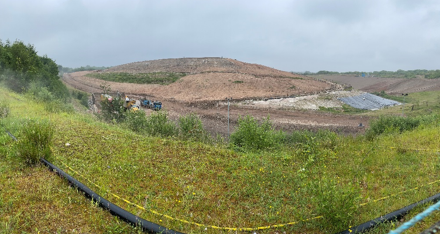 Picture 1: View of the landfill from the western boundary – June 2021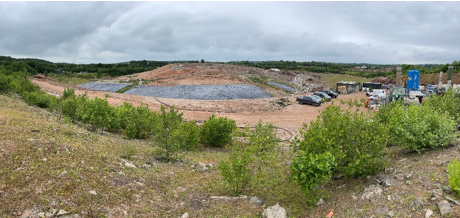 Picture 2: View of the landfill from the southern boundary – June 2021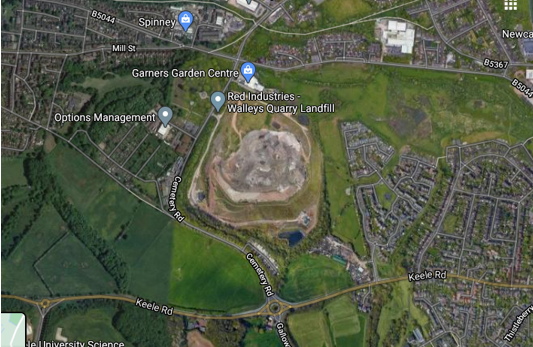 Picture 3: The location of the Landfill site (Source: Google Maps)
The landfill site, which is a former quarry, has planning permission (regulated by Stafford County Council) to accept waste for disposal until 2026, with final restoration to be completed by 2040.
The site has planning permission for both a landfill (to ground level) and to create a land raise (above ground level). An artist's impression of what the landfill might look like once the site has been completely capped off and restored can be viewed here.
How do we regulate Walleys Quarry landfill site's operations?
Our overall responsibility is the protection and enhancement of the environment in England.  Our objective is to create a cleaner, healthier environment which benefits people and the economy, a nation better protected against natural threats and hazards. 
We regulate the site by ensuring Walleys Quarry Ltd complying with the conditions set out in their environmental permits.  We do this through a combination of site inspections, reviewing monitoring data and assessment of issues such as odour, noise and litter
We have team of Regulatory Officers assigned to Walleys Quarry Landfill who regularly undertake site visits (both announced and unannounced) and check the operator follows the conditions in their permits.  Where needed, we take enforcement action to address compliance issues.  These officers will thoroughly check, or audit, operations against the conditions of the permit to ensure compliance.  The key findings of our inspections and audits are summarised on our website. 
We also work with partners to address regulatory issues about Walleys Quarry Landfill site and we exercise a multi-agency response. To find out more please see the section on How we are working with others to regulate the site.
More about Walleys Quarry Ltd Permits
We issued and regulate two environmental permits held by Walleys Quarry Limited (the operator, formerly Red Industries RM Ltd) for Walleys Quarry. It is our role to ensure any operations at the site are carried out in line with their permits.
Landfill permit
The permits authorise the operation of a Non Hazardous waste landfill with a separate cell for Stable Non-Reactive Hazardous Waste (SNRHW) (gypsum and asbestos). However, the separate cell has never been in operation, therefore SNRHW should not be accepted on site. The permits includes conditions which relate to management systems, air quality, odour, and noise.
The total quantity of waste allowed to be accepted at the facility is 400,000 tonnes per year. Non-hazardous waste includes municipal and industrial wastes.
The permits authorises the leachate treatment plant to support the landfill operations. The permit authorises use of landfill gas, in engine(s), to produce electricity. Landfill gas can also be treated using a flare to safely combust the gas.
On the 11 November 2020 a second application to vary the permit for the Walleys Quarry landfill site was "Duly Made". This means we have sufficient information to start our determination of the application.
The application requests the following changes:
Increase leachate levels within the site, with a supporting Hydrogeological Risk Assessment to demonstrate the change will not cause pollution of groundwater or impact the management of the site.

Increase the compliance limit for methane for one borehole and to amend the carbon dioxide limit for 13 boreholes. This is to account for the presence of higher levels of carbon dioxide in the background, within mine gas in the local strata.

To change the design of the capping to include the option for using membrane. Currently the site is permitted to use a 1-metre clay cap only.

Install an additional landfill gas engine
There would typically be no formal consultation on this application however we will be undertaking consultation once a draft decision has been made. 
The application is held on the public register and can be requested by contacting Enquiries_Westmids@environment-agency.gov.uk
Soil Treatment Permit
This permit was issued 11 April 2012 for the treatment of waste to produce soil, soil substitutes and aggregates.
Compliance Assessment Reports (CAR)
As part of our ongoing regulation of the site and also in response to the high level of complaints we have received we carried out an audit into the landfill gas management at Walleys Quarry. Through our audit in March we identified two breaches of the company's permit relating to the management of landfill gas.
In line with our regulatory procedures, we issued Walleys Quarry Ltd with the actions they needed to take to address these breaches. The regulatory framework, and therefore our regulatory approach where permit breaches are detected, is to give operators a specific amount of time to respond to our required actions.
We continue to actively scrutinise the works that have been undertaken by Walleys Quarry Ltd required by actions within this audit and subsequent reviews. We assess submission or work completed in response to all actions to determine whether they have been carried out to the required standard. More detail is provided in our weekly updates.
Our priority is to reduce the odour and as a regulator we are holding the operator to account to bring the site back into compliance with their environmental permit, in line with our published guidance, relevant legislation, whilst following the regulators' code of conduct.
How we use your reporting
We take very seriously any reports on matters arising for the operations at the sites we regulate.  In all cases, we will work with the operators to bring them into compliance and to make sure they remain accountable for their business operations.  Where permit breaches and failures are detected, we follow the guidelines in the Regulators' Code, which describes how we must give operators a reasonable period of time to respond and correct those failures.
2. Odour
Odour means a distinctive smell and is the terminology used in the environmental permit issued to the site operator. Landfill gas, like other smells are distinctive and it is a widely used term in our published guidance and legislation.
The level and type of odour arising from landfill operations should not be causing pollution beyond the site boundary. Due to the nature of waste materials and the operations and processes that occur on site, no operational landfill will ever be completely odour free.  
Our officers regularly undertake odour assessments on site and the surrounding area.  We carry out these assessments in line with our procedures, and categorise odour on a scale of 0 to 6, using the definition below:
0 – No odour
1 – Very faint odour (need to inhale into the wind to smell anything)
2 – Faint odour (you can detect an odour when you inhale normally)
3 – Distinct odour (there is clearly an odour in the air as you leave your car or enter the area)
4 – Strong odour (a bearable odour but strong, you could stay in the area for some time)
5 – Very strong odour (unpleasantly strong, you will want to leave the area quickly)
6 – Extremely strong odour (likely to cause nausea and a strong need to remove yourself from the odour immediately)
 As well as carrying out odour assessments, we also currently have four air quality monitoring units installed surrounding the site. Further details can be seen in the Air Quality Monitoring section below.
3. Previous updates and documents
Please find below the previous community updates that we have published on our Latest Updates page and sent out via our mailing list as weekly updates. The most recent upadtes are listed first.
September 2021
30 September - 23 September - 15 September - 9 September - 2 September
August 2021
26 August - 19 August - 12 August - 5 August
July 2021
29 July - 22 July - 15 July - 8 July - 1 July
June 2021
24 June - 17 June - 10 June - 4 June 
May 2021
27 May - 19 May - 13 May - 6 May
April 2021
29 April - 22 April - 15 April - 8 April - 1 April
March 2021
26 March -  18 March - 11 March
February 2021
January 2021
4. How to contact us